When the outcome is success, a high-risk decision can look courageous and wise. But if it doesn't go to plan, questions are asked.
Alejandro Davidovich Fokina opted for an underarm serve at a crucial point in his third-round Wimbledon match against Holger Rune on Saturday.
After nearly four hours on Court Three, the pair were embroiled in a fifth-set tiebreak and all-square at 8-8 when the Spaniard rolled the dice with his risky strategy.
Rune, the 20-year-old sixth seed, comfortably dealt with the ball – hitting a fierce return winner for match point, eventually clinching an entertaining 6-3 4-6 3-6 6-4 7-6 (10-8) win.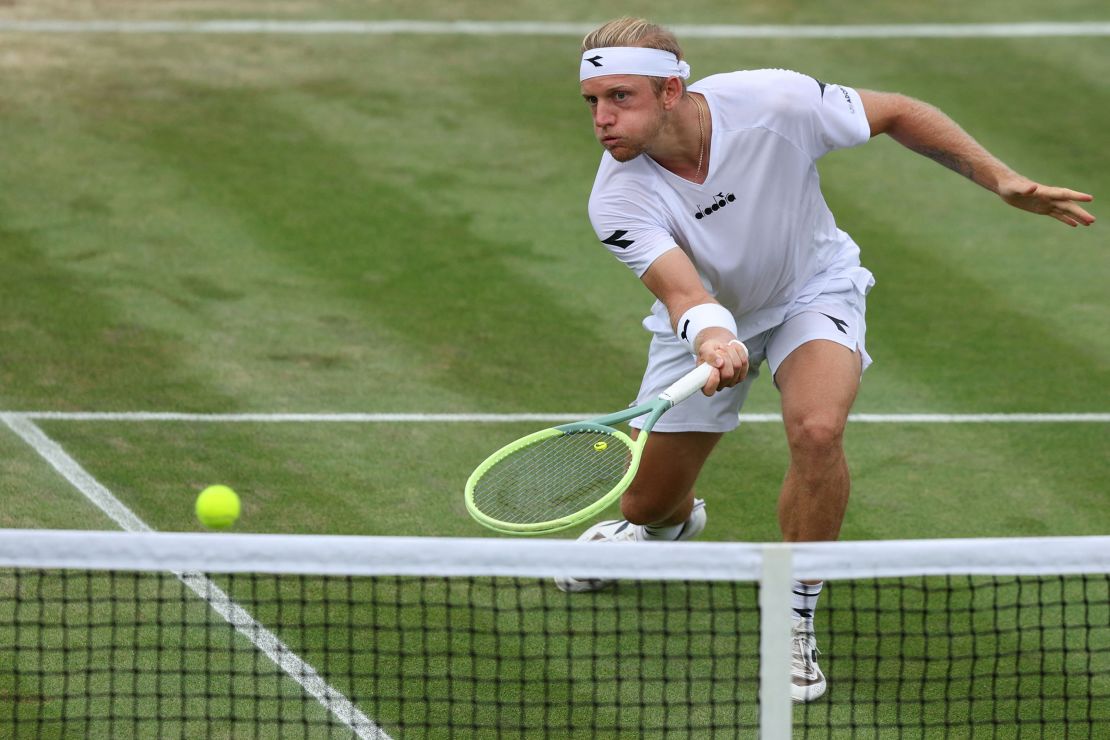 "Yeah, that was crazy. That was very unexpected, for sure," the Dane, who had saved two match points, told reporters afterwards. "In a way, it's nice, because he was serving really well during the match. But also, you know, it's pressure, because imagine I missed that one. That would feel awful."
Asked if he would have served underarm at such an important period, the Dane said "no."
"Every player has a different style. If he made it, it would have been the right shot. It's tough to say," he added.
"But yeah, I wouldn't have done it. I thought that I would trust my serve and go big, also like I did in the match points, the match point I saved. I think it's different from person to person.
"It was obviously surprising, but I don't think he even bounced the ball, so I was aware that something was different.
"Then when I saw it, I just ran for it and tried to hit it where he wasn't there. I mean, I choose to go cross. That was the right way. Yeah, I was maybe a little bit lucky, but I'm happy to be through."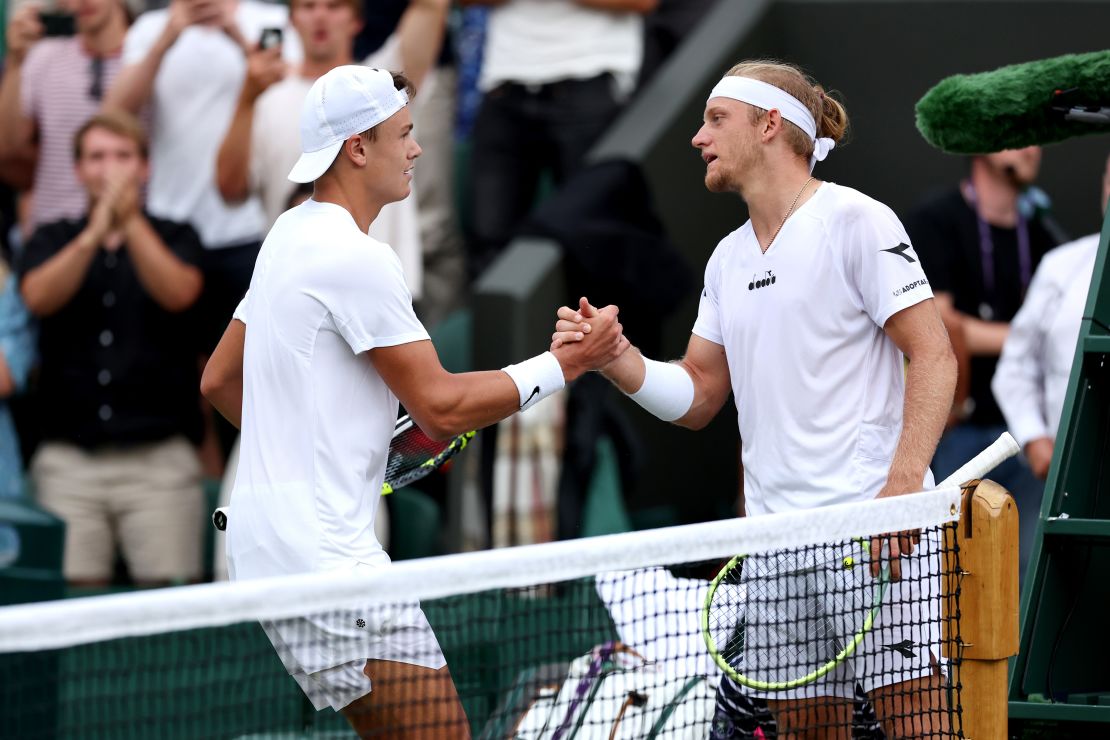 Davidovich Fokina, the world No. 34, had served seven aces in the match, winning an average 70% of points on his first serve and 60% on his second.
It was the second successive year he had lost a match at Wimbledon in unusual circumstances, receiving a penalty point when match point down last year for hitting a ball in frustration.
He told reporters, per Reuters: "I cannot explain what is going through my mind there in that moment because a lot of things are going through your mind, everybody is shouting and you are nervous.
"I cannot explain to you what is happening in my head."
Rune, who lost in the first round at Wimbledon last year, will next play either 10th seed Frances Tiafoe or 21st seed Grigor Dimitrov.