It looked like a normal tweet by Estonian Prime Minister Kaja Kallas, posted days before NATO's summit in Vilnius, Lithuania. But instead of referring to the military alliance's acronym, she congratulated the "fellas" on their "first-ever NAFO summit."
At the end of her short video greeting, a cartoon-like dog, wearing the blue and yellow colors of Ukraine's flag, pops up behind the Estonian leader.
Kallas was not joking. "NAFO" stands for the North Atlantic Fellas Organization and is a decentralized online volunteer organization that is waging its own social media war against Russia and its invasion of Ukraine. Over the weekend, the group held its own summit in Lithuania's capital, which was opened by the country's foreign minister.
NAFO's volunteer "troops" use tongue-in-cheek memes to mock, troll and discredit Russia's war. Their battlegrounds are primarily Twitter and Telegram, where they have garnered a sizable fan-base among Ukraine supporters and captured the attention of global leaders.
These volunteers, also known as "fellas," can be identified by their online avatars or profile pictures, typically a cartoon Shiba Inu (a Japanese hunting dog that became a popular internet meme in 2013) dressed in Ukrainian military gear.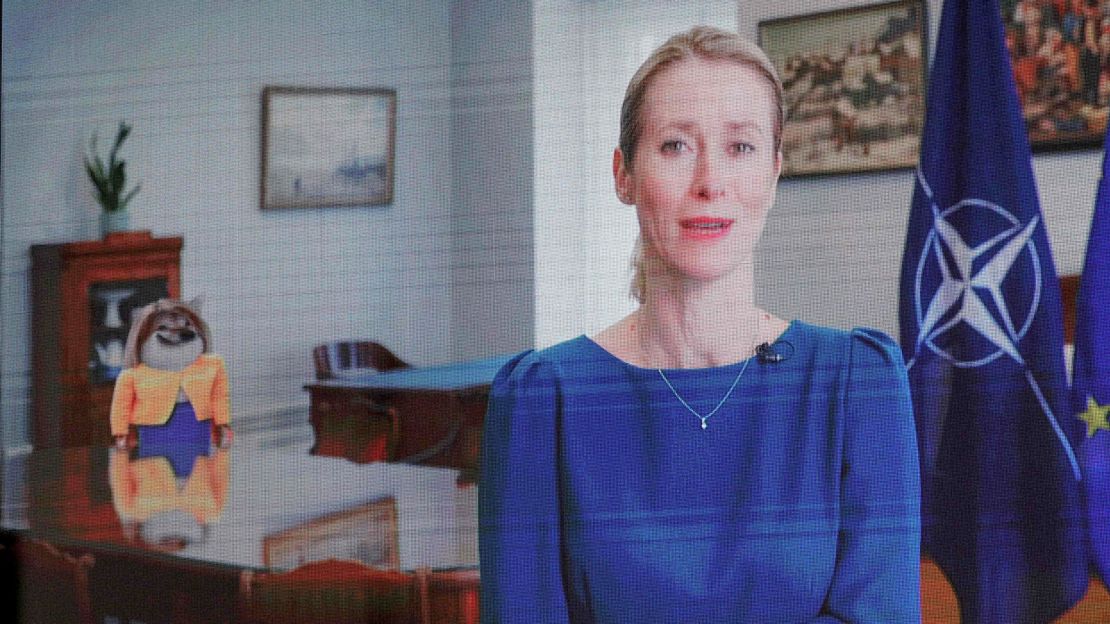 Members often personalize the memes with different uniforms, glasses, and weapons. Some fellas are Ukrainian soldiers, who are fighting on the front lines and provide pictures from the battlefield, mocking the incompetence of the Russian military or praising Ukrainian bravery.
NAFO was founded in May 2022 by Kamil Dyszewski as part of a fundraising initiative – making dog avatars for people who had donated to the Georgian Legion, a volunteer military unit in Ukraine.
The group relies heavily on memes. After identifying Russian propaganda or pro-Russian sympathizers, fellas pile on their posts with memes, humor, wry logic, and dismissive comments. They even invoke their version of "Article 5" – a reference to NATO's mutual self-defense clause – signaling to other fellas to come to their aid.
If all of this sounds somewhat ridiculous – it is. But disinformation and propaganda experts say humor is a serious weapon in the information war again disinformation.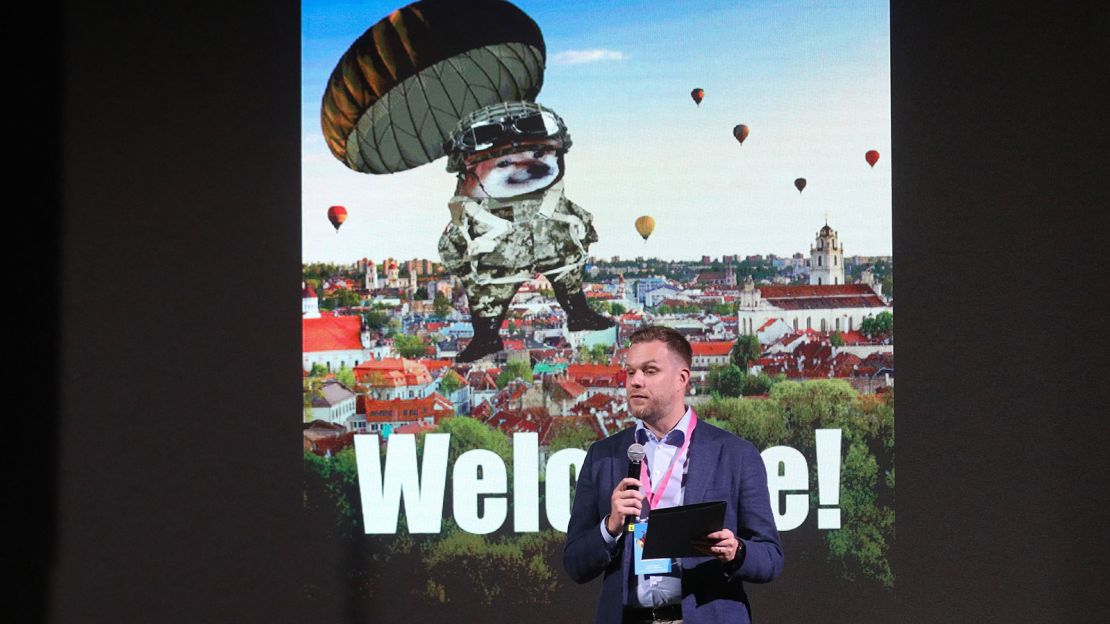 Keir Giles, Russia watcher at the British think tank Chatham House, explains in a forthcoming publication that humor reverses the usual roles of propagandists and their target audiences: "Instead of trolls and propagandists sucking their opponents into futile arguments that achieve nothing, if the conversation in itself is ridiculous, it is instead against their interest to engage in it."
As NAFO co-founder Matt Moores told a panel at the Center for Strategic and International Studies: "the moment somebody's replying to a cartoon dog online, you've lost."
And yet, Russian Foreign Ministry spokesperson Maria Zakharova did just that shortly after the Estonian Prime Minister's tweet was posted. "NAFO personifies what the E.U. (European Union) has seemed to be fighting: hate speech, intolerance, all forms of xenophobia. This is the essence of the West's hypocrisy - 'we ourselves will become sons of bitches, if only to spite Russia,'" she said on Twitter.
The ranks of #NAFOfellas has expanded to include not only online supporters of Ukraine's cause, but also journalists, academics, analysts and military personnel. In late August 2022, Ukraine's Minister of Defense Oleksii Reznikov tweeted a "personal salute to #NAFOfellas" and temporarily changed his Twitter profile picture to a Shiba Inu cartoon.
Other prominent government officials also have cited the significance of the fellas, including the United Kingdom's Defense Secretary Ben Wallace.
Adam Kinzinger, a former US Congressman who is now a senior political commentator at CNN, said NAFO's antics are "funny" but conceded that its goal and purpose was "quite serious," in a post on Twitter last year.
#NAFO has its critics, even among opponents of Russia's war against Ukraine, who accuse the fellas of sometimes going too far in trolling Russia, pointing to recent posts mocking a young Russian tourist who was killed by a shark in Egypt.
But #NAFO has no editors or censors. It's young and brash, self-aware, and epitomizes the way young people communicate today. The Russian government and its propagandists often have a tin ear when it comes to humor, which the "NAFOFellas" are only too happy to exploit.
Connor Forberg contributed to this article.