India's struggling efforts to reintroduce the cheetah species have been dealt another blow, with the death of a seventh cheetah in Madhya Pradesh state's Kuno National Park, according to CNN affiliate CNN News18.
The male cheetah, named Tejas, was one of 12 that were relocated from South Africa earlier this year, CNN News18 said.
The relocation was part of a historic project to reintroduce cheetahs to India after they went extinct in the country 70 years ago. The effort began in 2022 when India brought in eight cheetahs from Namibia, and continued this year with the arrival of the South Africa cheetahs, all of whom were placed together in the national park.
But early hopes for the program have been dimmed by multiple deaths.
Tejas was found with serious injuries on his upper neck and doctors were unable to save him, CNN News18 reported. Citing the forest department, it added that a probe is underway to investigate how he sustained the wounds.
In total, four adult cheetahs and three cubs have died in the past few months, raising questions from numerous experts about the suitability of the habitat and management of the project.
In March, Namibian cheetah Sasha died of kidney disease, and in April, South African cheetah Uday died due to cardiac failure. Just weeks later, South African cheetah Daksha died after a violent encounter with male cheetahs during a mating attempt.
In May, three cubs out of a litter of four, born to a Namibian cheetah named Siyaya, died within one week due to "heat, dehydration and weakness," forest department officials said. The fourth cub was rescued and taken to a local hospital for monitoring.
Following the deaths in May, India's Environment Minister Bhupender Yadav said the government takes responsibility for the recent deaths of the cheetahs, but insisted the project would be a "major success."
"It's an international project and we had anticipated mortality. It's mentioned in our report too. One of the cheetahs was unwell before it even came to India," Yadav said in response to a question at the Times Network's annual India Economic Conclave.
Cub mortality is high in both the wild and captivity, according to the Smithsonian's National Zoo. On average, 30% of all cubs born in human care die within one month of birth, and in Tanzania's Serengeti National Park, about 90% die before reaching three months of age, the zoo says.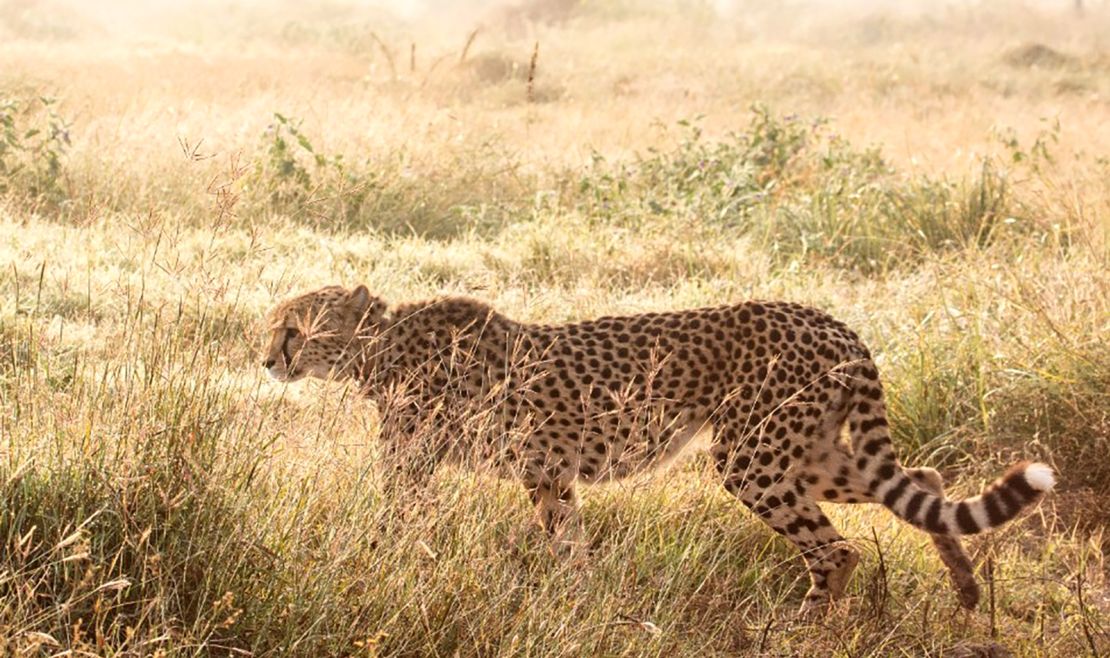 Reintroduction efforts
Cheetahs used to roam throughout the Middle East, central India and most of sub-Saharan Africa. But habitat loss, poaching, and conflict with humans have greatly reduced their populations.
Cheetahs are now found in only 9% of their historic range, with fewer than 7,100 adult and adolescent cheetahs in the wild, according to the Cheetah Conservation Fund.
Indian experts say bringing the cheetah back could benefit the country's ecosystems and restore wildlife habitat, benefiting many species.
Many hailed the reintroduction program as a step toward greater conservation of the species – but others have voiced concern that there may not be enough prey in the national park for the cheetahs, especially given competition for food from other aggressive predators like leopards.
Meanwhile, Indian authorities have said they believe the factors that led to its extinction in the first place – mainly habitat loss and hunting – have "abated."
Under the British Raj, forests were cleared to develop settlements and set up plantations, resulting in the loss of habitat for big cats like the cheetah. Considered less dangerous than tigers and relatively easy to tame, cheetahs were also frequently used by Indian nobility for sport hunting.
India plans to bring in 100 cheetahs from southern Africa over the next decade in a bid to re-establish the animal's population.