Lionel Messi's move to Inter Miami has been one of the hottest topics throughout soccer's summer transfer window and it appears he is one step closer to making his Miami debut.
The Argentine has swapped the streets of Paris for South Beach and has now finally arrived in his new footballing home ahead of the highly anticipated move.
Messi was spotted landing in South Florida on Tuesday, along with his family, as the deal looks closer to being officially confirmed.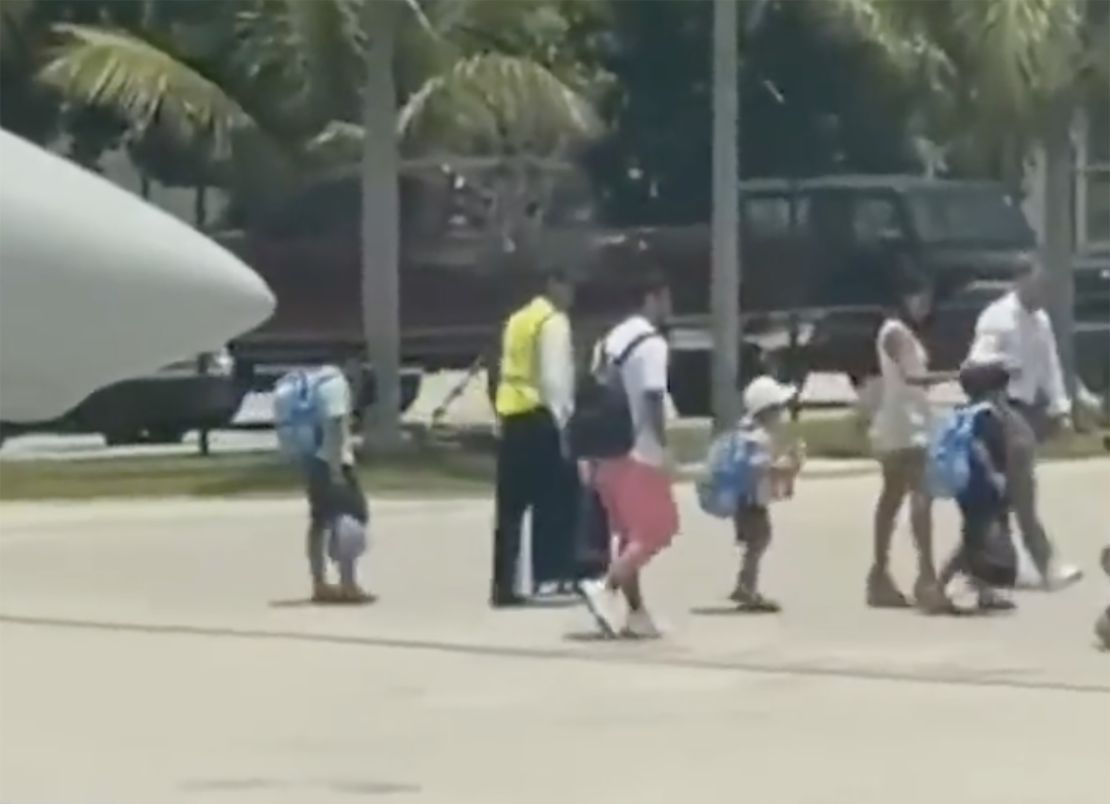 The 2022 World Cup winner will also be greeted by a huge mural of himself as he makes his way through Miami – which was helped along by Inter Miami co-owner David Beckham.
In a series of Instagram stories, Victoria Beckham shared clips of the mural, including one of husband David helping to create the piece of art alongside Argentine artist Maximiliano Bagnasco.
"So, I think that David has done a really good job of painting Messi here in Miami. We've only been here a few days and he has got straight to it," Victoria said on Instagram. "And look, it's massive. Is there nothing that David Beckham can't do? He is up there, painting away, I'm impressed."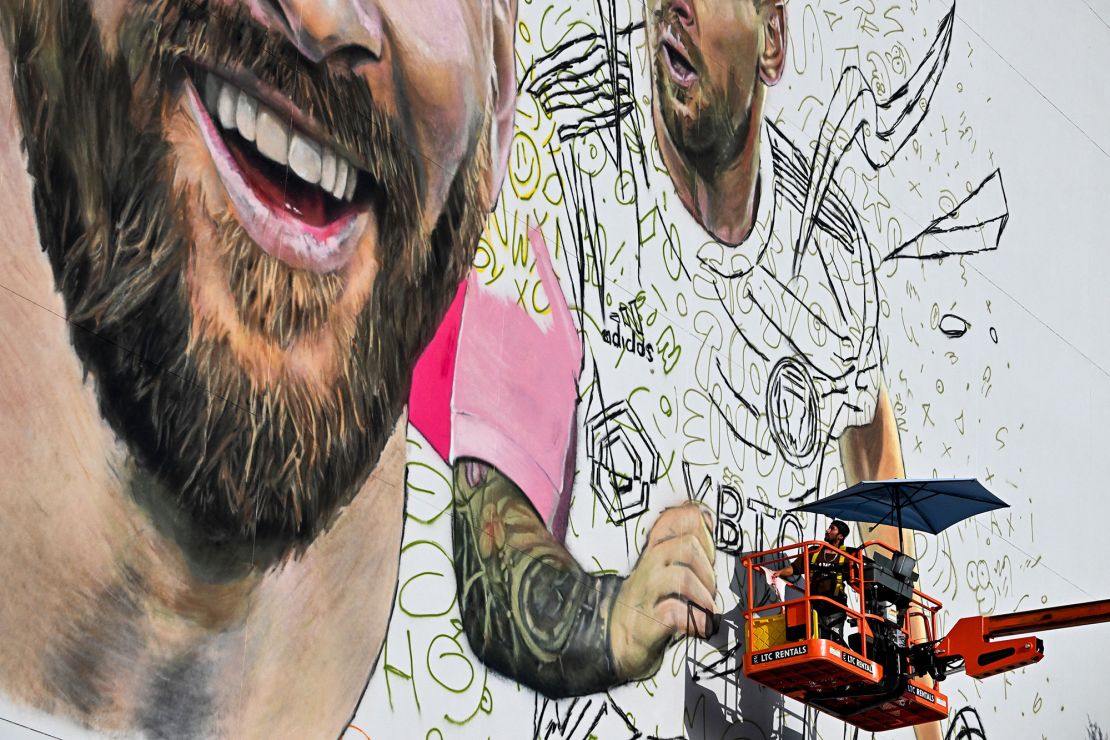 Beckham has not tried to hide his excitement around the signing of the seven-time Ballon d'Or winner and recently touched on the magnitude of the move.
"I have always said from the word go that if I had the opportunity to bring the best players in the game to Miami, at whatever time of their careers, I would do that. I have always made that commitment to our fans," the soccer megastar told The Athletic.
"So, when I hear that one of the best players — if not the best player — who has won everything in the game, who is still a great player, still young and still doing what he's doing, wants to play for my team, it's a massive moment for us."
It isn't just Becks who is excited about Messi's arrival with anticipation around the forward's transfer reaching a fever pitch across the US.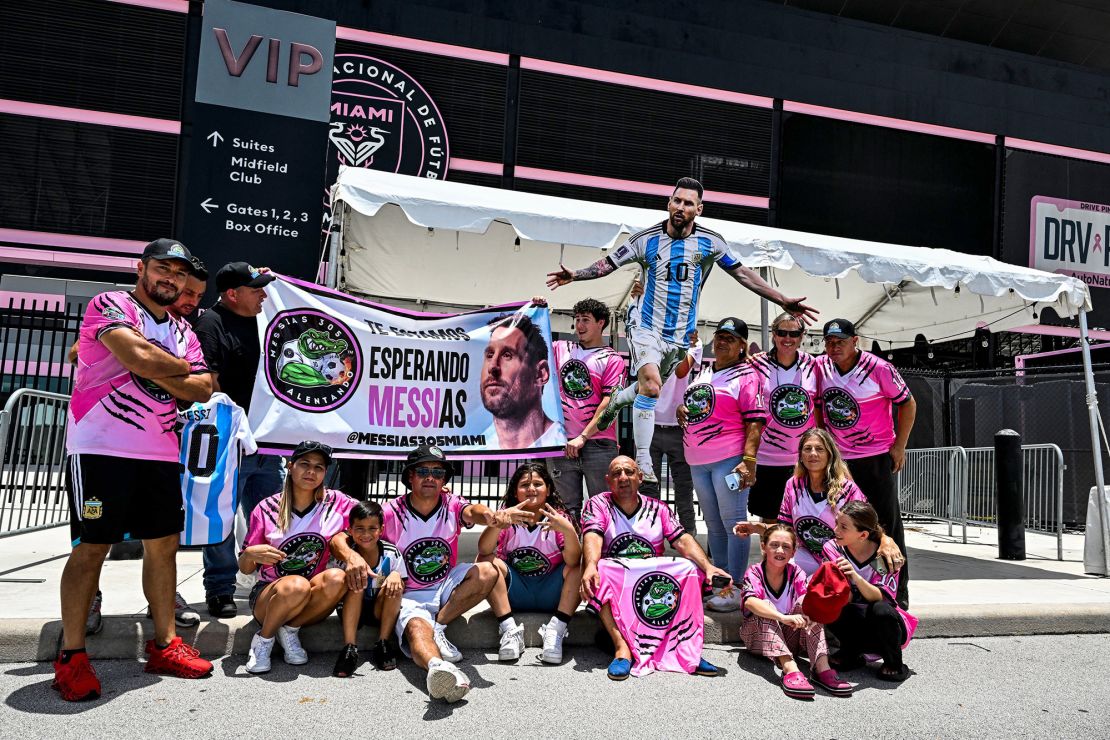 Fans who have shelled out on a ticket to witness the 36-year-old make his debut on American soil will soon finally get their opportunity.
According to resale website TickPick, the cheapest ticket for Inter Miami's Leagues Cup match against Cruz Azul on July 21 – potentially Messi's first game with his new team – was just $29.
In the 24 hours after news of Messi's pending move first broke, the cheapest ticket was $329, TickPick said – a surge of 1,034%.
The biggest increase, however, was for Miami's game against the New York Red Bulls, with ticket prices soaring by 1,236% for Messi's first trip to the Big Apple in August.
CNN's Matias Grez contributed to reporting.