A report by the Los Angeles County Medical Examiner states Lisa Marie Presley's death in January was caused by a "sequelae of a small bowel obstruction."
A small bowel obstruction is a blockage in the small intestine, often because of things like scar tissue, a hernia or cancer. Without surgery, it can cause bowel tissue to die or perforate, leading to death.
Presley's autopsy report, obtained by CNN on Thursday, included the official opinion of deputy medical examiner Dr. Juan M. Carrillo, who attributed her small bowel obstruction to "adhesions (or, scar tissue) that developed after bariatric surgery years ago. This is a known long term complication of this type of surgery."
Carrillo also stated that he reviewed the autopsy toxicology results, which showed "therapeutic" levels of oxycodone in Presley's blood – i.e., levels that are in the range of medically helpful, and not dangerous. He added that quetapine metabolite (used to treat depression, schizophrenia or manic episodes) and buprenorphine (a painkiller that can also be used to treat opioid addiction) were present but "not contributory to death."
"There is no evidence of injury or foul play. The manner of death is deemed natural," Carrillo concluded.
Dr. Michael Camilleri, a consultant and professor in the Division of Gastroenterology and Hepatology at the Mayo Clinic, told CNN on Thursday that the medications found in Presley's may "have slowed down the motility of the intestine and would have made it perhaps more likely" for it to get "obstructed by the adhesions."
"Unfortunately, adhesions can happen to anybody," he added. "And just because there were these other medications on board doesn't necessarily mean that the person was more prone to develop the complications."
Lisa Marie Presley, the only daughter of the late Elvis Presley and Priscilla Presley, died hours after being hospitalized following an apparent cardiac arrest on January 12. The medical examiner's report also detailed that she was complaining of abdominal pain on the morning of her death.
Dr. Folasade P. May, associate professor of medicine at the David Geffen School of Medicine at UCLA and director of the Melvin and Bren Simon Gastroenterology Quality Improvement Program, told CNN Thursday that she suspects Presley "developed a cardiac arrest because she had a severe complication from the small bowel obstruction." Neither doctor interviewed by CNN for this report was directly involved in Presley's case.
She was 54.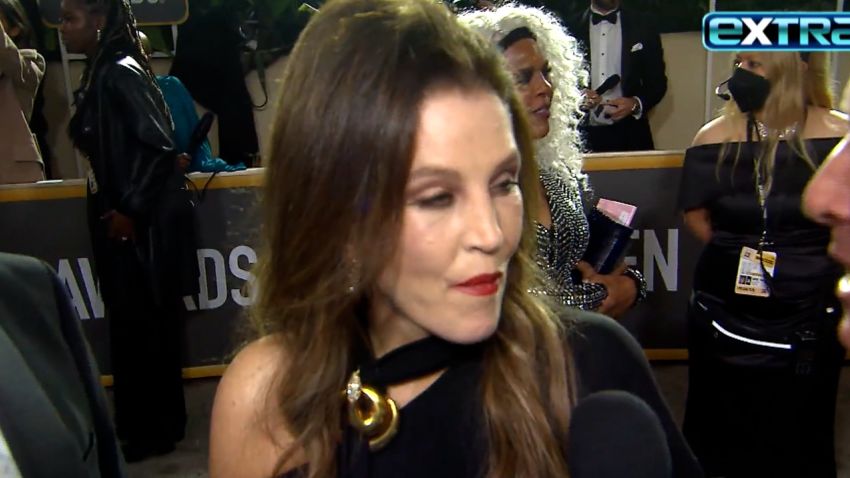 Video shows Lisa Marie Presley on the Golden Globes red carpet
"Priscilla Presley and the Presley family are shocked and devastated by the tragic death of their beloved Lisa Marie," the family said in a statement at the time. "They are profoundly grateful for the support, love and prayers of everyone, and ask for privacy during this very difficult time."
Lisa Marie Presley's last public appearance just days before her death was at the Golden Globe Awards, which she attended with her mother to support the Baz Luhrmann film "Elvis," about her late father.
CNN's Katherine Dillinger and Chloe Melas contributed to this report.