Blisteringly high temperatures are expected to continue across parts of southern Europe this week, as the continent braces for its second extreme heat wave, putting people's health at risk and setting the stage for wildfires.
Last week's "Cerberus" heat wave is making way for another, which Italian weather forecasters have named "Charon" – the ferryman in Greek mythology who carries souls to the underworld.
Italy, Spain and Greece have already faced unrelenting heat for days, but the European Space Agency has warned that the heat wave is only just beginning. In Italy, which has been particularly hard hit, temperatures in many cities are expected to soar above 40 degrees Celsius (104 Fahrenheit).
Hannah Cloke, a climate scientist and professor at the University of Reading, compared the effect to that of a giant oven over the Mediterranean.
"The bubble of hot air that has inflated over southern Europe has turned Italy and surrounding countries into a giant pizza oven," she said in a statement Monday.
"The hot air which pushed in from Africa is now staying put, with settled high pressure conditions meaning that heat in warm sea, land and air continues to build," Cloke explained.
Extreme heat is being felt around the world, with the head of the World Health Organization on Monday urging world leaders to "act now" on the climate crisis.
"In many parts of the world, today is predicted to be the hottest day on record," Tedros Adhanom Ghebreyesus said in a tweet on Monday. "The #ClimateCrisis is not a warning. It's happening. I urge world leaders to ACT now," he also said.
High temperatures hit 52.2 degrees Celsius (126 Fahrenheit) on Sunday in northwest China. While in the US, California's Death Valley reached nearly 52 degrees Celsius (125.6) on Sunday.
Just the beginning
As the human-caused climate crisis accelerates, scientists are clear that extreme weather events such as heat waves will only become more frequent and more intense.
Global temperatures have already risen 1.2 degrees Celsius from pre-industrial levels due to humans burning planet-heating fossil fuels.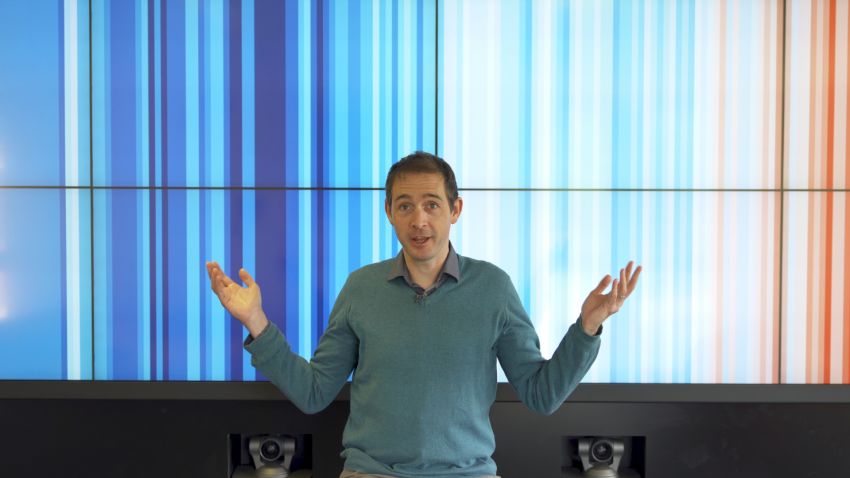 Graphic shows all the changes in global temperature since 1850
"This is just the beginning," said Simon Lewis, the chair of global change science at the University College London.
"Current policies globally have us hitting 2.7 degrees (Celsius) warming by 2100. That's truly terrifying," Lewis said in a statement.
"As scientists agreed last year: There is a rapidly closing window of opportunity to secure a liveable and sustainable future for all. Deep, rapid and sustained cuts in carbon emissions to net zero can halt the warming, but humanity will have to adapt to even more severe heatwaves in the future." he said.
Last month was the planet's hottest June on record by a substantial margin, according to the European Union's Copernicus Climate Change Service, accompanied by record high ocean temperatures and record low levels of Antarctic ice.
That unprecedented heat has continued into this month. The first week of July was the hottest week on record, according to preliminary data from the World Meteorologica