Editor's note: Sign up for CNN's Wonder Theory science newsletter. Explore the universe with news on fascinating discoveries, scientific advancements and more.
Astronomers may have found a rare "sibling" that shares the same orbit of a Jupiter-like planet around a young star.
Researchers used the Atacama Large Millimeter/submillimeter Array of telescopes, or ALMA, in Chile to observe the PDS 70 system, located 370 light-years away in the Centaurus constellation.
Two Jupiter-like planets, known as PDS 70b and PDS 70c, are already known to orbit the star.
But astronomers also spied a cloud of debris within the orbital path of PDS 70b, which could represent the building blocks of a new planet that is actively forming or already formed.
The scientists believe their direct image may be the strongest evidence to date showing that two exoplanets can share the exact same orbit.
A study detailing the findings was published Wednesday in the journal Astronomy & Astrophysics.
"Two decades ago it was predicted in theory that pairs of planets of similar mass may share the same orbit around their star, the so-called Trojan or co-orbital planets. For the first time, we have found evidence in favour of that idea," said lead study author Olga Balsalobre-Ruza, a postdoctoral student of astrophysics at Madrid's Centre for Astrobiology, in a statement.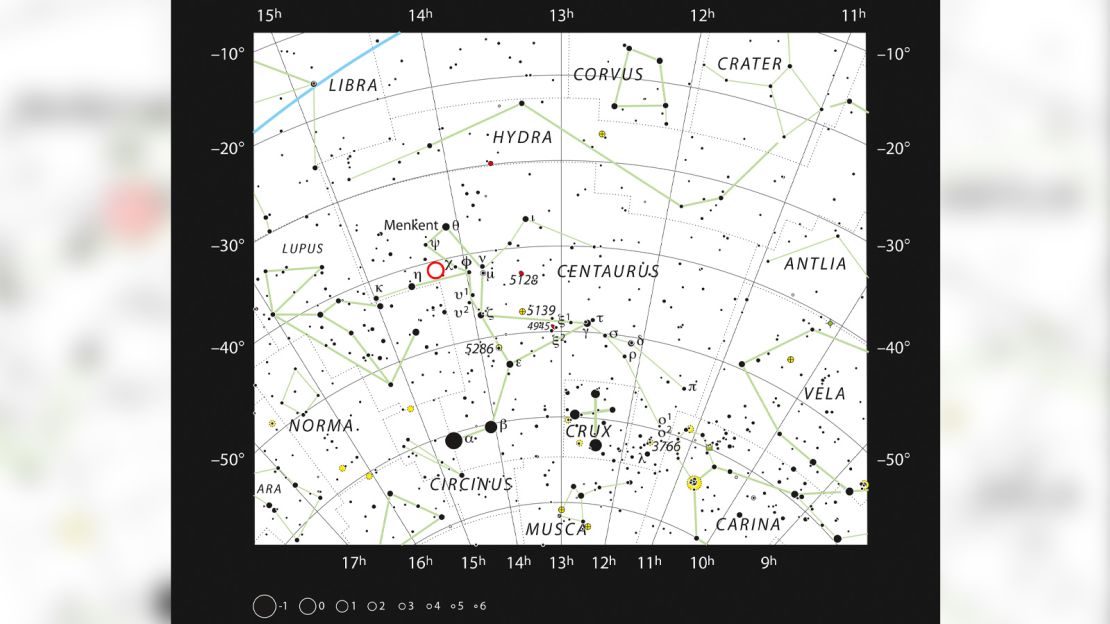 Trojans are rocky bodies that exist within the same orbit as planets. These phenomena are common across our solar system, including a couple in Earth's orbit and more than 12,000 Trojan asteroids that exist in Jupiter's orbit as it moves around the sun. NASA's Lucy mission, launched in October 2021, will be the first to study these never-before-seen asteroids up close.
Evidence for Trojans beyond our solar system — specifically Trojan planets — has been sparse until now.
"Exotrojans (Trojan planets outside the Solar System) have so far been like unicorns: they are allowed to exist by theory but no one has ever detected them," said study coauthor Jorge Lillo-Box, a researcher at the Centre for Astrobiology, in a statement.
Trojans can typically be found in Lagrangian points, or the two extended regions within a planet's orbit where both the gravitational pull of the star and planet can trap materials.
The discovery has caused researchers to question how Trojans form and evolve and just how many could exist in other planetary systems, said study coauthor Itziar De Gregorio-Monsalvo, the European Southern Observatory's head of the Office for Science in Chile, in a statement.
Telltale debris cloud
During observations of the planetary system, the research team noticed a debris cloud at a point in PDS 70b's orbit where Trojans might exist. The signal suggested a cloud of debris with a mass of about twice that of our moon, which could be a Trojan planet or a planet in formation.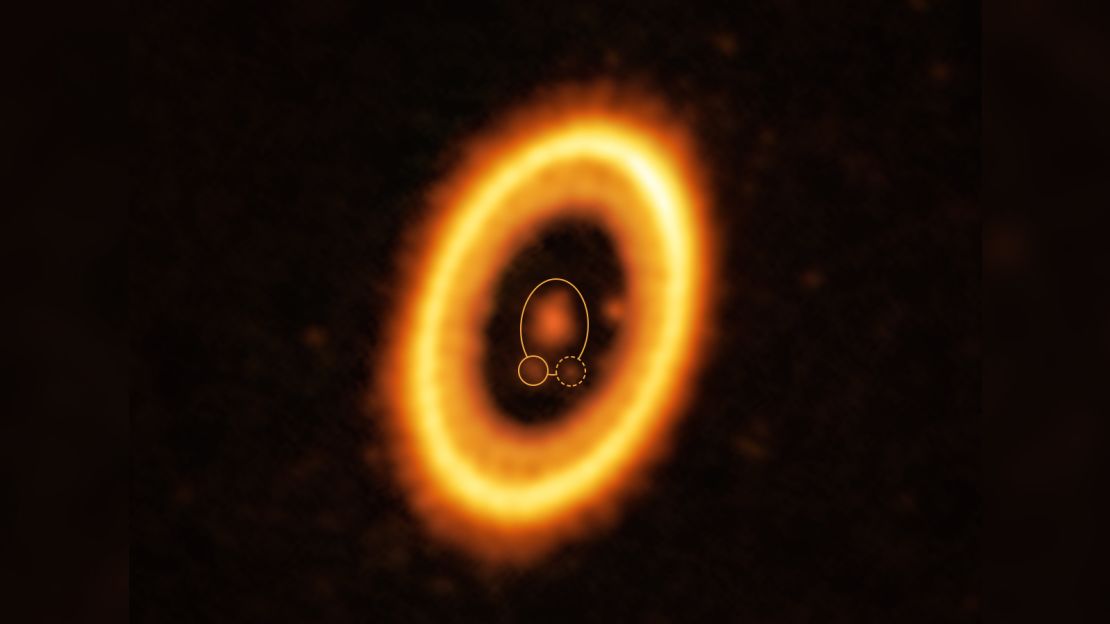 "Who could imagine two worlds that share the duration of the year and the habitability conditions? Our work is the first evidence that this kind of world could exist," Balsalobre-Ruza said. "We can imagine that a planet can share its orbit with thousands of asteroids as in the case of Jupiter, but it is mind blowing to me that planets could share the same orbit."
The exoplanet PDS 70b, discovered in 2018, has the mass of three Jupiters and takes more than 119 years to complete one orbit around its star, according to NASA.
In order to confirm the discovery of a true Trojan world, the researchers will have to wait until after 2026, when they can use ALMA to see just how far PDS 70b and the debris cloud have progressed in their long orbital period around the star.
"This would be a breakthrough in the exoplanetary field," Balsalobre-Ruza said.