Belarusian forces will hold joint military exercises with Wagner fighters near its border with NATO-member Poland, Belarus' Defence Ministry said.
Wagner fighters arrived in Belarus following a short-lived mutiny by the private military group last month. On Wednesday, its founder Yevgeny Prigozhin was apparently seen in a video greeting his fighters in the country.
"The Armed Forces of Belarus continue joint training with the fighters of PMC 'Wagner,'" the defence ministry said in a statement.
"During the week, units of the special operations forces together with representatives of the company will work out training and combat tasks at the Brestsky training ground," it added.
The ministry didn't say when exactly the exercises would take place.
Poland said its borders were secure and that it was monitoring the situation, Reuters reported.
At the beginning of July, Belarusian president Alexander Lukashenko invited Wagner forces into Belarus to help train his country's military. The invite came shortly after the failed armed insurrection by Wagner forces against Moscow, which Lukashenko was credited with helping diffuse.
A CNN analysis of satellite imagery and social media videos found that Wagner fighters arrived at a previously abandoned military base in Belarus earlier this week. The footage showed hundreds of vehicles on the move.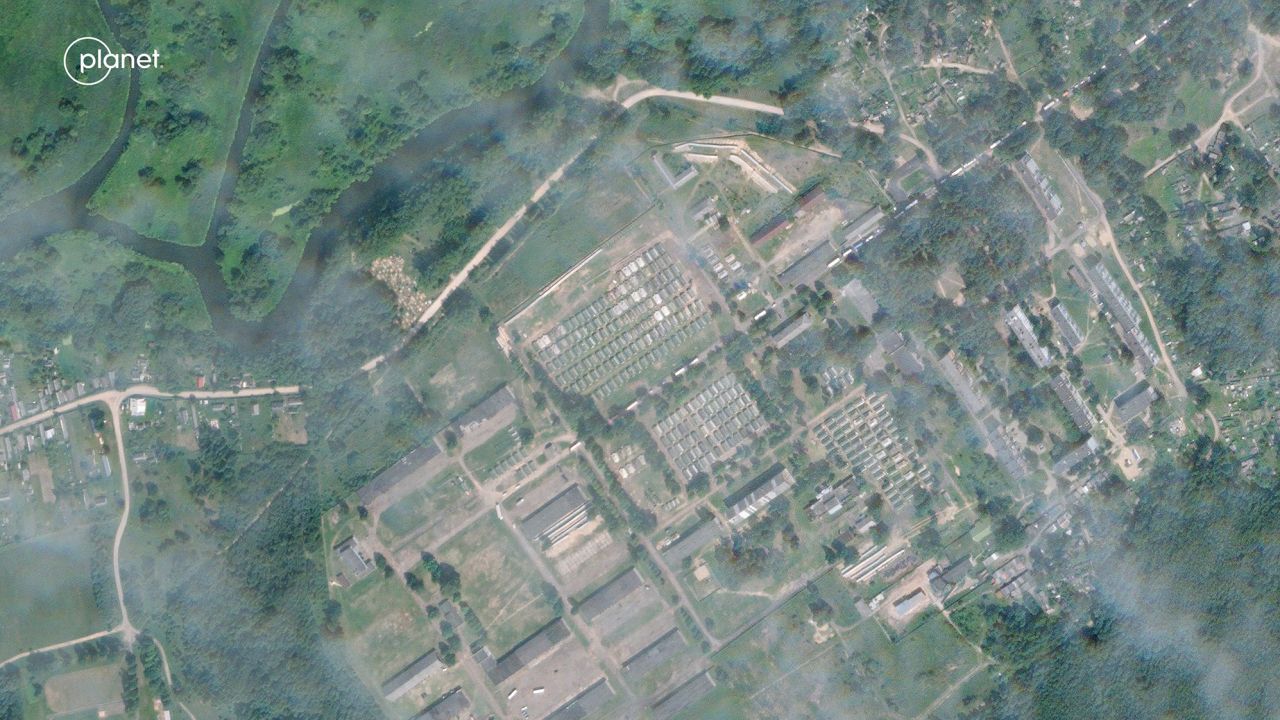 Then on Wednesday, a video emerged that appeared to show Prigozhin greeting his fighters in Belarus, in what would be his first public appearance since he led an armed rebellion in Russia last month. CNN geolocated the video to a previously disused military base in Asipovichy, roughly 80 kilometers (49 miles) southeast of the capital Minsk.
"Welcome guys! I am happy to greet you all. Welcome to the Belarusian land! We fought with dignity! We have done a lot for Russia," a man resembling and sounding like Prigozhin says in the video, which was posted on pro-Wagner Telegram channels on Wednesday and then shared on Prigozhin's account.
Prigozhin's whereabouts has been hotly debated following his short-lived rebellion.
The rebellion by his group posed one of the biggest threats yet to the rule of Russian President Vladimir Putin.
Also this week, the head of the UK intelligence service MI6 said Putin had no choice but to reach an agreement with the Wagner leader in order to end the uprising, saying he "cut a deal to save his skin."