Two tourists who snapped selfies with dingoes have been fined more than $1,500 each for taking the "extremely dangerous decision" to interact with the native wild dogs following a recent spate of ferocious attacks, Australian authorities said.
In a statement Friday, Queensland Department of Environment and Science compliance manager Mike Devery said the two women were lucky not to be attacked in the separate incidents on the popular tourist island of K'gari, formerly known as Fraser Island.
An image provided by the department showed an unnamed New South Wales woman, 29, laying down next to a pack of sleeping dingo pups. "She was lucky the mother of the pups wasn't nearby," Devery said.
The other tourist, a 25-year-old Queensland woman, appeared in a selfie video posted to social media that showed her with a growling dingo, "which was clearly exhibiting dominance-testing behaviour," he said.
"It is not playful behaviour. Wongari are wild animals and need to be treated as such, and the woman is lucky the situation did not escalate," he added, referring to dingoes by their indigenous name.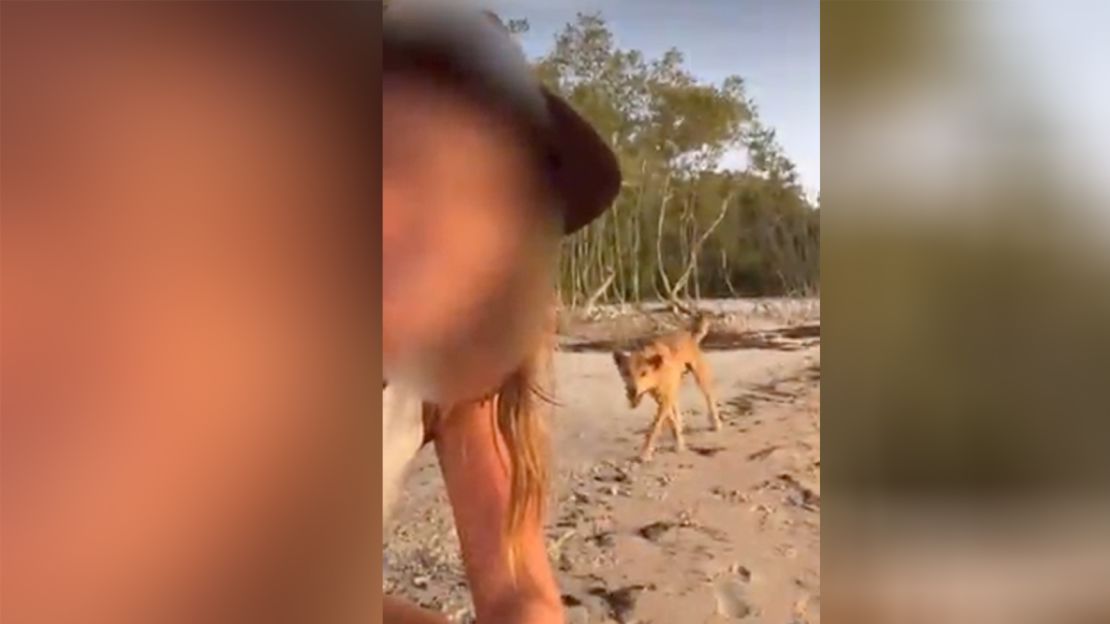 In an update Friday, the department said a 23-year-old woman was hospitalized with serious injuries to her arms and legs after she was bitten by dingoes while jogging on an island beach Monday.
Tourists Shane and Sarah Moffat jumped in to rescue her, CNN affiliate Nine News reported.
"There was a big piece missing out of her arm there and there was puncture wounds all up the side of her legs," Shane Moffat told Nine News.
The leader of that dingo pack was later euthanized, the department said. It had also been involved in recent biting incidents that led to the hospitalization of a 6-year-old girl, the department said.
"It was also clear from its behaviour that it had become habituated, either by being fed or from people interacting with it for videos and selfies," the update said.
"Our number one priority is to keep people on K'gari safe and conserve the population of wongari (dingoes), and those who blatantly ignore the rules for social media attention can expect a fine or a court appearance," Devery said.