At least 24 Black deaf students who attended a segregated school on the grounds of Gallaudet University in Washington, DC, in the early 1950s never received their high school diplomas.
Seventy years after they were first able to enroll in the school, the students and their descendants will be honored Saturday during a graduation ceremony hosted by Gallaudet University, a liberal arts university for the deaf and hard of hearing.
"They had attended school and had nothing to show for it. And that, I'm sure, was disappointing to them. They were dejected by that experience," said Carolyn McCaskill, a Gallaudet University professor and founding director of the school's Center for Black Deaf Studies.
The event "is a significant part of Gallaudet University's ongoing commitment to acknowledge and own its past racial and educational injustices," the university said in a statement.
The students to be honored Saturday were in grades K-12 at the Kendall School on the Gallaudet campus in the early 1950s and were only able to attend the school after a legal battle against segregation.
Kendall was the only elementary school for the deaf in the city, but Black deaf students were not allowed to attend and were forced to go to other schools in Pennsylvania and Maryland.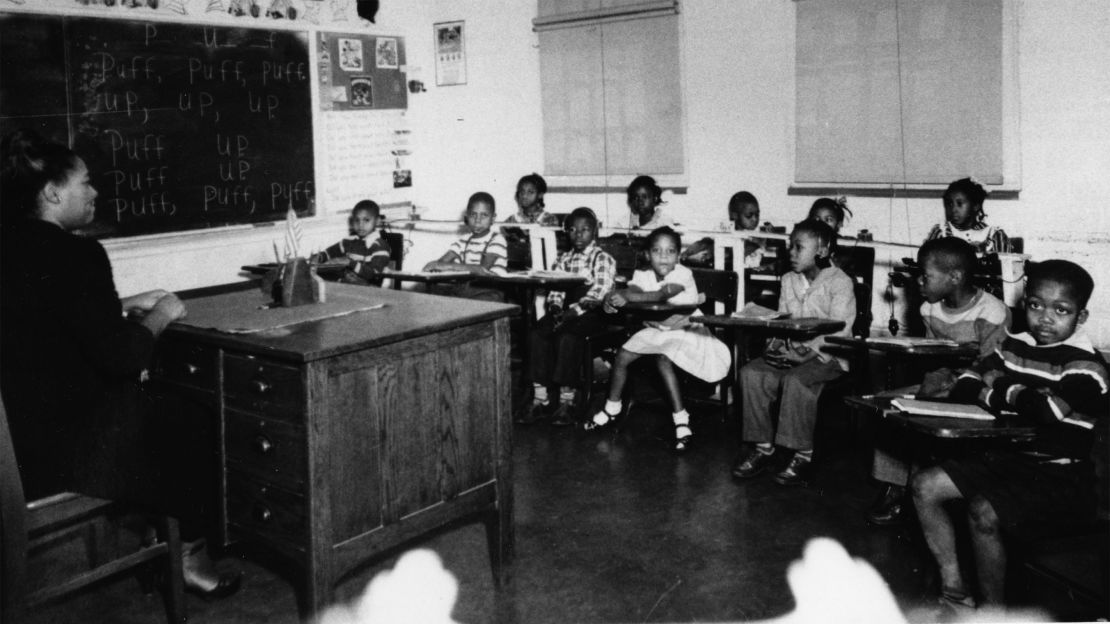 The school created a division for Black deaf students after the families of several Black children filed a class action suit in 1952 against the District of Columbia Board of Education and won the case.
The US District Court for the District of Columbia ruled in their favor, saying Black deaf students could not be sent outside the state or district to obtain the same education that White students were provided.
McCaskill said the case was one of several that set the precedent for the Supreme Court's landmark ruling on Brown v. Board of Education in 1954, which made school segregation unconstitutional.
While the students attended the school division for Black deaf students, McCaskill said, their "education was mostly focused on vocational studies, but not academic, and they were not prepared for college."
Later, when the classrooms at Kendall School became integrated, McCaskill says Black deaf students were still treated differently and never got their high school diplomas.
Kenneth Miller, 82, whose mother Louise B. Miller led the class action suit, is among the handful of students who are still alive and will participate in Saturday's ceremony.
"I want him and a few other students who were there to experience walking across the stage and experience getting their high school diplomas. I want them to have that excitement," McCaskill said.
The experience of the 24 Black deaf students who attended the Kendall School in the early 1950s is only a small part of the history of the Black deaf community, McCaskill said.
"The Black deaf community has a rich history," she said. "We have stories to share and we want the entire world to know about our stories."