Extreme heat appears to be killing people in America's national parks at an alarming pace this year, highlighting both its severity and the changing calculus of personal risk in the country's natural places as climate change fuels more weather extremes.
More people are suspected to have died since June 1 from heat-related causes in national parks than an average entire year, according to park service press releases and preliminary National Park Service data provided to CNN. No other year had five heat-related deaths by July 23, park mortality data that dates to 2007 shows, and the deadliest month for heat in parks – August – is yet to come.
The deaths reported so far are still under investigation, but all five died in temperatures that hit 100 degrees, a searing microcosm of a much more widespread pattern of extreme heat that has broken more than 3,000 high temperature records across the US since early June.
That kind of heat has proven an indiscriminate killer in the nation's parks:
A 14-year-old boy died on a trail in southwest Texas' Big Bend National Park in 119-degree heat, his 31-year-old father died seeking help to save him.

A 65 year-or-older man died hiking on June 1 in Big Bend.

A 57-year-old woman died hiking a trail in Arizona's Grand Canyon National Park.
A 71-year-old man collapsed and died outside a restroom in California's Death Valley National Park after park rangers believe he hiked a nearby trail.
A 65-year-old man was found dead in his disabled vehicle on the side of the road in Death Valley National Park, with park rangers suspecting he succumbed to heat illness while driving and then baked in temperatures as high as 126 degrees.
Heat is the deadliest type of weather, killing on average more than twice as many people each year as hurricanes and tornadoes combined. But heat deaths are notoriously difficult to track in the US, with one 2020 study estimating that they were undercounted in some of the most populous counties.
The National Park Service faces the same challenges, and told CNN that the true toll of this year's extreme heat and recent past heat may be even higher. They need to collect and corroborate death reports with hundreds of individual parks and the equally vast and complex web of local and state officials that medically determine cause of death.
As a result, some of the most recent death statistics from 2020 to 2023 could "change significantly," park spokespeople said.
That's already proven true. Two of this year's five deaths happened after the park service provided the data to CNN in early July. Still, the current statistics offer a glimpse into the deadly potential of this unrelenting heat, especially in its epicenter: the Southwest.
Ground zero for extreme heat deaths
All of this year's suspected heat-related deaths took place in just three national parks: Grand Canyon, Death Valley and Big Bend. These three parks are also responsible for more than half of the 68 heat-related deaths reported by the park service since 2007.
And that's no surprise – all three parks are located in the nation's oven, the Southwest, and all but one of the deaths happened west of the Mississippi River.
It's normal for the Southwest to be hot. But the heat this year, especially the longevity of it, is far from normal. Phoenix, just a few hours south of the Grand Canyon, shattered its record for consecutive days at 110 degrees-plus and only dropped to 97 degrees overnight at times during the streak, a record warm low temperature.
A recent report from Climate Central, a non-profit research group, found that the Southwest heat wave in the first half of July was made at least five times more likely by human-caused climate change.
Average annual temperatures across the Southwest increased by 1.6 degrees Fahrenheit between 1901 and 2016, according to the Fourth National Climate Assessment, the federal government's periodic climate change report. The climate crisis has also worsened the region's most severe drought in centuries, which created an ongoing crisis over water supplies from the river that etched the Grand Canyon into the earth. And projections show that temperatures will continue to rise to the tune of 8.6 degrees – resulting in 45 more days over 90 degrees each year for parts of the region by 2100 under the worst-case scenarios.
The country's national parks are ground zero for this warming. A 2018 study found that they had warmed twice as fast as the rest of the US from 1895 to 2010 due to human-caused climate change.
National parks in the Southwest and in Alaska were the "most severely damaged by human-caused climate change" and experienced the most pronounced warming, said Patrick Gonzalez, climate scientist at the University of California at Berkeley and the study's author. But he also said that damage was happening "all across America and all across our national parks."
"Carbon pollution from cars, power plants and deforestation – human sources – has already damaged our national parks, and in years like this we see the potential acute damage, severe one year damage," Gonzalez told CNN.
Heat risk and damage to national parks will only increase if unabated carbon pollution continues, Gonzalez said. That's changing the personal risk calculus for summer recreation now and in the future in increasingly hotter national parks.
The deadliest activity you can do in heat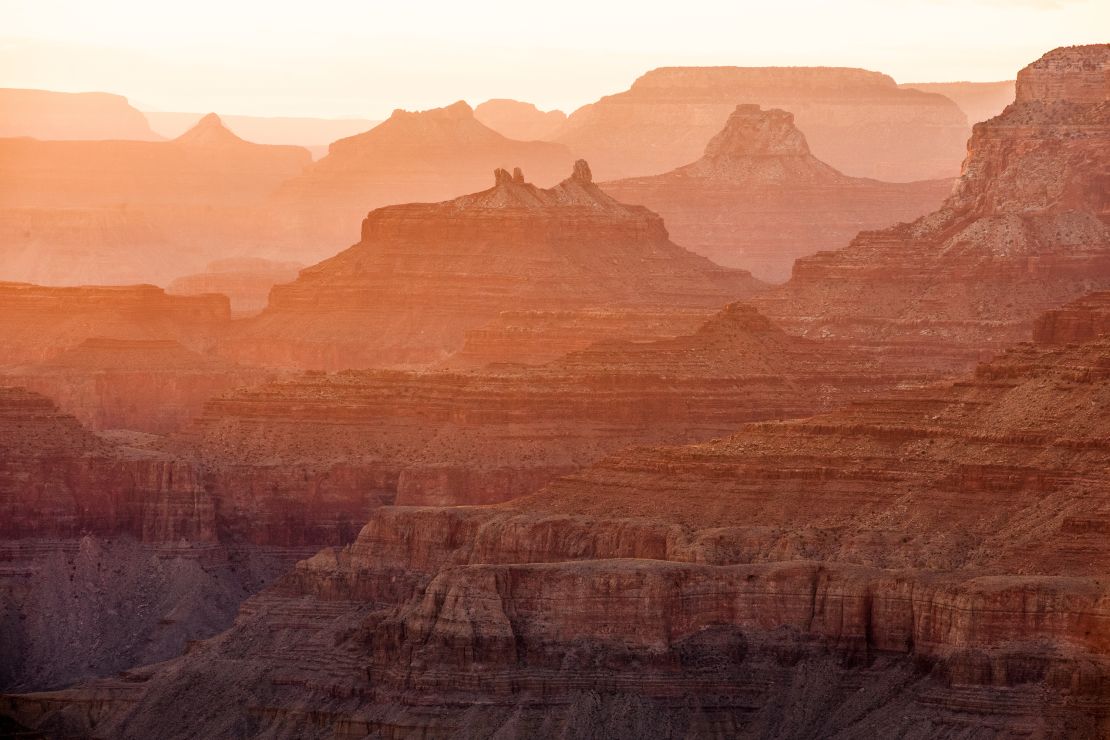 The 300 million-plus people who visit the parks each year are already encountering warmer temperatures and are at a greater risk for heat illness as a result. Park visitation also peaks during the summer, furthering that risk.
The park service doesn't universally keep track of heat-related illnesses that don't result in death, but multiple park representatives said the number of heat illnesses was much greater than heat mortality. Multiple medical responses a week that are "probably heat-related" happen during the summer at Death Valley National Park, park spokesperson Abby Wines told CNN.
Grand Canyon National Park doesn't track heat-specific illness, but carries out hundreds of rescues and so-called "hiker assists" for less-severe issues most commonly because of "lack of physical conditioning," park spokesperson Joelle Baird told CNN.
Baird said they see a spike in ranger responses to heat-related illnesses when temperatures reach 95 degrees on trails at the midway point between the top and the bottom of the canyon.
Extreme heat can trigger heat illness in as little as 20 to 30 minutes for people doing anything strenuous outdoors, like hiking, because heat acts as a "perfect storm," which overloads the body until it eventually short-circuits and shuts down, Dr. Matthew Levy, a professor at Johns Hopkins University School of Medicine, told CNN.
Hiking was the most common cause of heat-related death in the national parks data, representing more than 60% of all deaths. Park spokespeople said that typically, less-experienced hikers find themselves in compromising situations by overestimating their abilities or underpreparing for the heat, but heat illness and death can and has happened in experienced hikers, too.
Maggie Peikon is a self-proclaimed "avid hiker" who has climbed some of the country's highest mountains and even scaled an active volcano in Indonesia.
She said part of the allure of hiking for experienced hikers is to "challenge my will." But even so, she said, hiking in this kind of heat isn't worth it.
"Most of the challenges I've pushed myself to do, there's a level of enjoyment there, and it just feels like a punishment to go out when it's that hot," said Peikon, who works as the manager of communications at the American Hiking Society.
"I think I've just learned what I'm capable of, and that's not just from a physical standpoint, hiking is very mental as well," Peikon told CNN. "That was something that has stuck with me on every single hike that I do, especially the challenging ones: What you're capable of is entirely up to you."
Too hot to rescue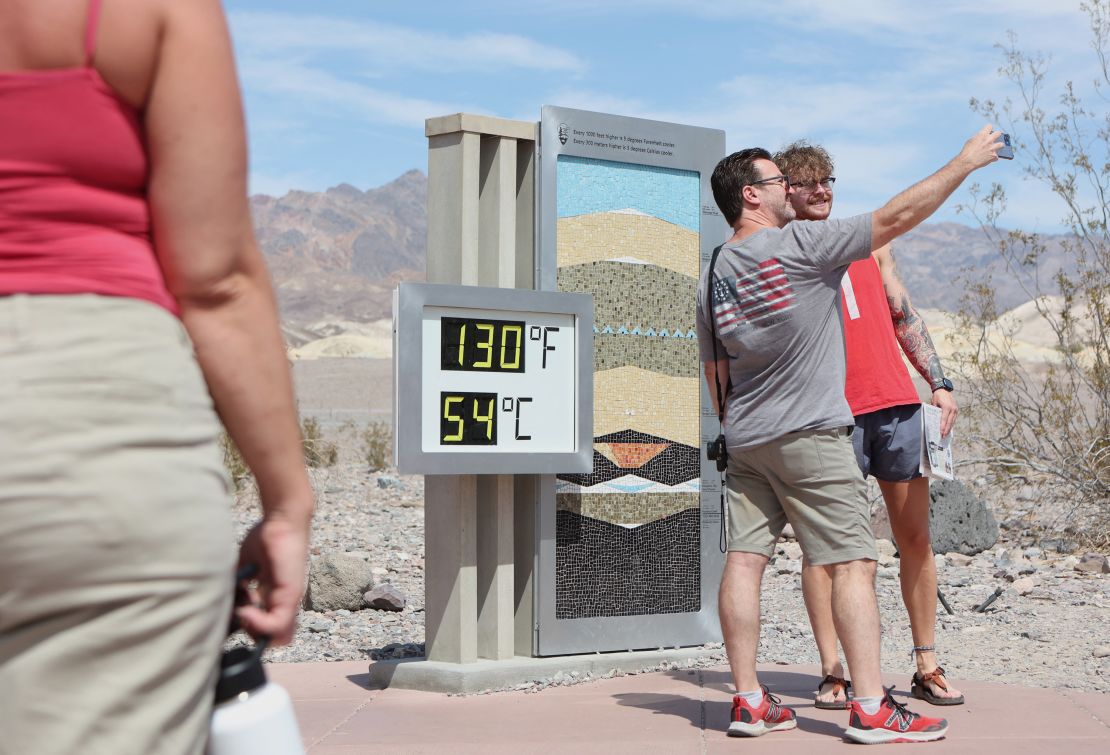 Personal responsibility weighs heavily in the policy direction the individual national parks take when dealing with the heat.
Parks proactively message visitors about the heat online and in signage posted at the trails that warns of the dangerous and "tragic" consequences of high temperatures. Death Valley posts bright red "STOP Extreme Heat Danger" signs at low elevation trailheads, which urge people to stay off trails after 10 a.m. and to hike only at high elevations, where temperatures are lowest.
"People are responsible for their own safety," Death Valley spokesperson Abby Wines told CNN. "We try to get information out to people so they're aware, but one of the problems with heat, I think, is that often people think it's a matter of being tough enough. They think 'oh, I might be uncomfortable, but that's all and I can push through it.' But heat is deadly."
It's so hot in Death Valley that the park warns visitors that it can't and won't rescue people.
"We don't want to put our own staff at risk of heat fatality by doing a physical carry out in extreme heat conditions," Wines said, adding that the medical helicopter can't get enough lift to take off because temperatures are so hot.
That was the case in the most recent death in Death Valley on July 19 when the temperature was 117 degrees, a park release notes.
What parks seem to rarely do is close trails because of the heat. The park representatives CNN spoke to said there is no national policy or guidance to close if temperatures reach a certain level.
Trails do close because of other kinds of extreme weather, including winter storms and tropical systems. Park officials said those decisions are made at the individual park level based on the hazards there and that it was technically possible individual parks could choose to close trails or limit access if the heat got too extreme.
Trails in Lake Mead National Recreational area in Arizona and Nevada do close seasonally because of the heat, and Grand Canyon National Park has at least entertained the idea to close trails.
"It is something that I've heard come up every single year, this time of year, so I don't think it's beyond the National Park Service or Grand Canyon," Baird, Grand Canyon National Park's spokesperson, told CNN. "I think the thought and stance has always been to push out more hiker education to try to change and influence people's behavior rather than having a reactionary decision to close trails, because people can hike successfully. We just have to provide enough information and tools for them to be successful."
Grand Canyon is the deadliest park for extreme heat with 16 deaths since 2007, the preliminary data from the National Park Service would suggest, a toll Baird said would be "much higher" if the park didn't also have one of the most robust and proactive responses to heat.
Grand Canyon pioneered a Preventative Search and Rescue team after a particularly dangerous and taxing year for rescue teams in 1996.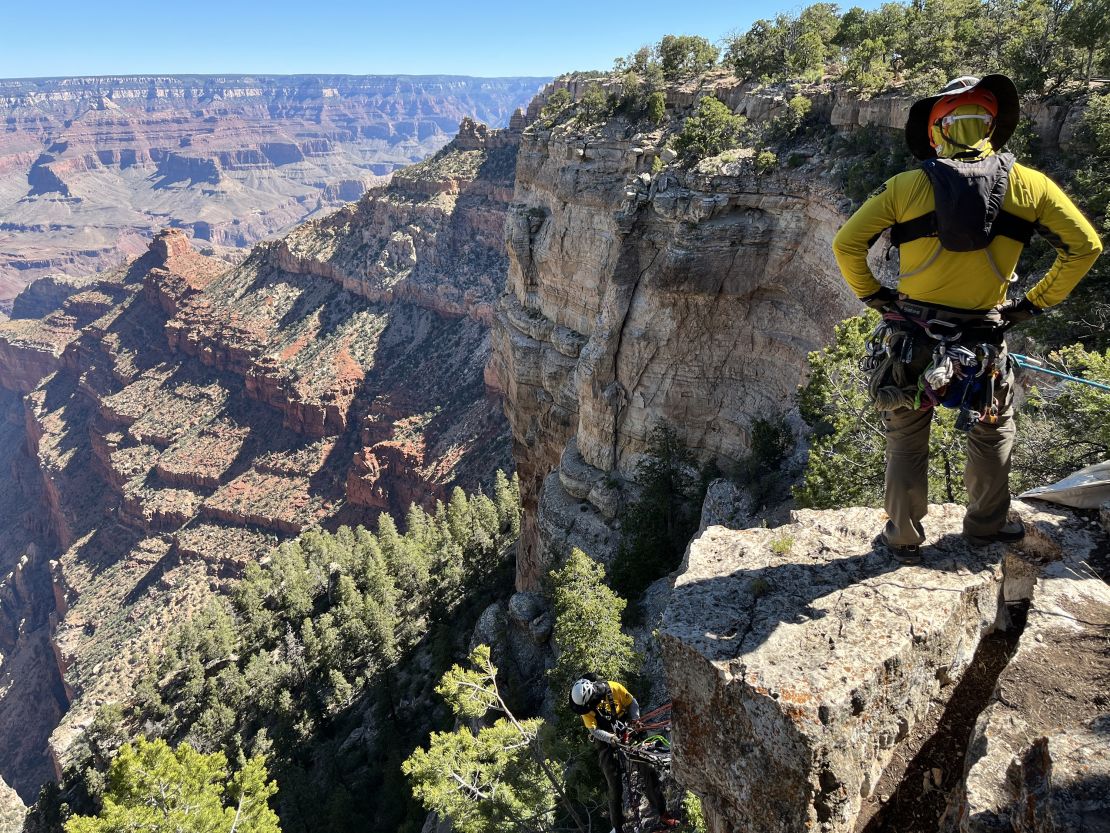 The teams are medically trained and meet hikers at the start of trails to make sure they are adequately prepared for the journey, provide assistance with water or snacks and even contact and check in with hikers once they're on the trails.
This preventative approach has decreased the number of expensive, "last resort" search and rescues that are typically done via helicopter. But despite these efforts, there are still between 300 and 350 search and rescues each year at Grand Canyon and there have been 172 so far this year, with around 70 coming since Memorial Day.
"Grand Canyon is an amazing place, everyone should hike into the canyon if they have the ability to do so," Baird said. "However, this time of year is not optimal."
Park officials and hiking experts recommended checking the weather and park alerts before going out on the trail, to get acclimated to heat before your trip and know your personal limits, to shorten activities outdoors, carry more water than you think you might need, find shadier trails, tour the park by air-conditioned car or even just skip the hike altogether to reduce the chance that heat continues to turn deadly.
"It's not worth the risk of experiencing heat illness because of the outcomes," Andrea Walton, Southeast Region Public Affairs Specialist for the park service, told CNN. "At minimum you're going to feel really bad the next day" or worse, "potentially ending up in the hospital, or worst case, experiencing a fatal incident."