Ecuador's government has declared a state of emergency in two provinces after its security crisis escalated over the weekend with the killing of a mayor and uprisings in several penitentiaries across the country.
More than 90 prison security agents are currently being held by inmates across five different prisons in Ecuador, according to the country's penitentiary service SNAI.
Hundreds of inmates have been killed in recent years in Ecuador as members of competing criminal organizations square off with each other inside the prisons, which are often self-ruled by the criminal organizations. In recent days, prison clashes have left at least six dead.
This comes after the mayor of Ecuador's sixth-largest city Manta, Agustin Intriago, was killed in a targeted attack on Sunday, according to a statement from Interior Minister Juan Zapata.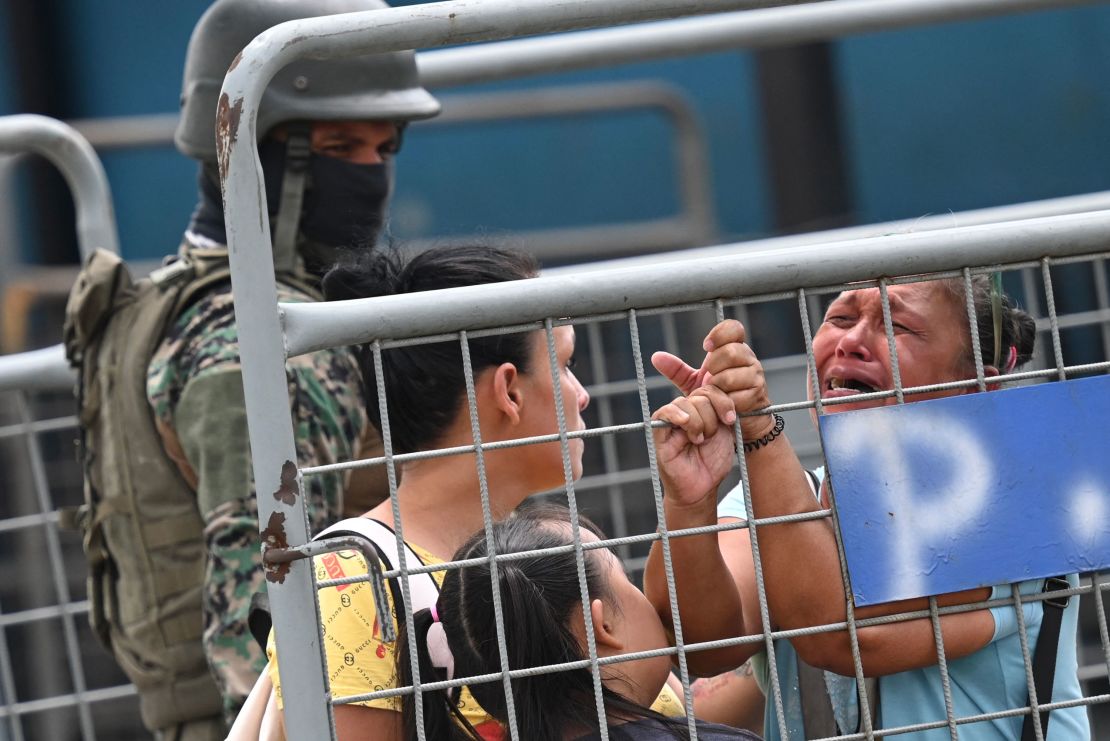 Another person, Ariana Chancay, also died in the attack, according to authorities. Four people were injured, including two alleged participants in the targeted murder, who are now in police custody.
Manta is a key port in the Ecuadorian Pacific coast and one of the largest tuna ports in the world. In recent years, the port has become a notorious hotspot for drug trafficking as Ecuador has struggled to contain the presence of international criminal organizations including Mexican cartels.
Manta is located in Manabi province, now under a 60-day state of emergency and curfew. The province of Los Rios is under the same orders, as is the municipality of Duran.
Ecuador's President Guillermo Lasso condemned the Manta attack on Twitter, saying he had "ordered the general commander to activate the necessary resources so that the people responsible for this crime are found and brought to justice. Our thoughts are with the family of the mayor and that of the other victim."
Intriago was elected for a second term as Manta's mayor in February.
The attack targeting such a high-profile public officer has shocked the country, which is holding elections next month amid a growing escalation of violence at the hands of criminal organization.
Ecuador, a relatively peaceful nation until a decade ago, has become a key transit point of cocaine trafficking routes from South America towards the United States, Canada, and Asia, in part as a consequence of the peace process in neighboring Colombia since 2016.
In May, as he faced an impeachment vote, Lasso dissolved the opposition-led congress and paved the way for a snap general election on August 20.
The three main candidates running for president, left wing candidate Luisa Gonzalez, right wing candidate Otto Sonnenholzner, and indigenous candidate Yaku Perez, all condemned the attack against Intriago and vowed to tackle the security crisis in the country.