Editor's note: Margaret H. Willison is a culture writer and podcaster from Boston. You can sign up for her newsletter or follow her on Instagram. The opinions expressed in this commentary are her own. View more opinion on CNN.
A week ago, Billboard magazine named "Speak Now (Taylor's Version)" the No. 1 best-selling album of the week, making Taylor Swift the female artist with the most No. 1 albums since the magazine began releasing album charts in 1956. Besting the previous holder of this title (Barbra Streisand), Swift is now tied for most No. 1 albums with Drake at 12 and outperformed only by Jay-Z (14) and the Beatles (19).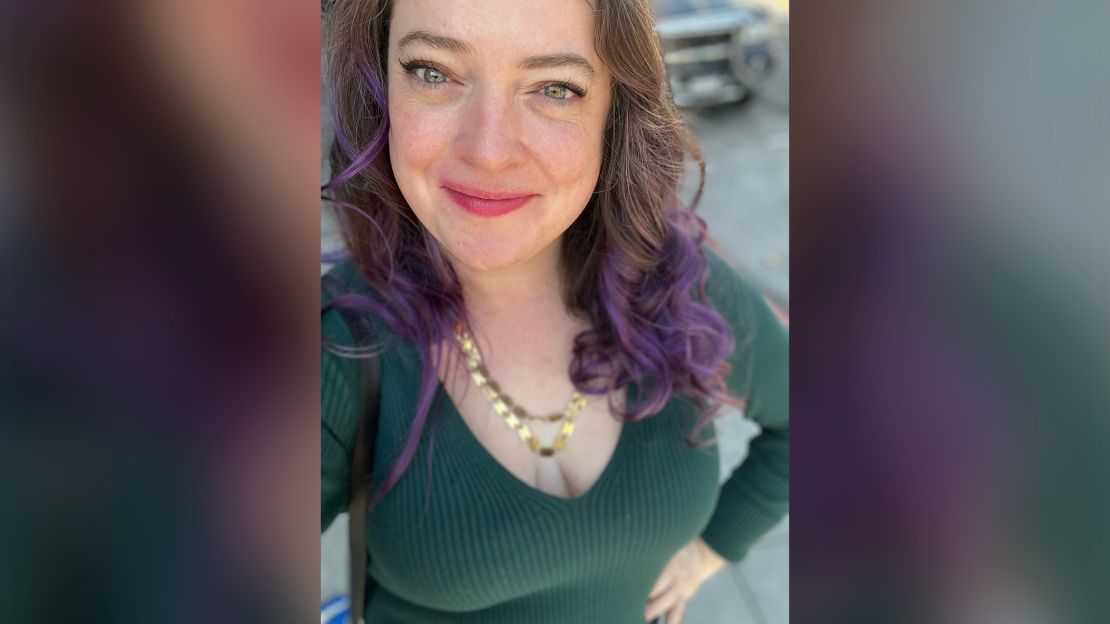 This chart dominance is clearly an impressive achievement. But what makes it stand out even more is that three of those 12 are rereleases of earlier No. 1 albums deliberately engineered to sound as much like the original versions as possible. While each reissue has contained six previously unreleased songs, the primary motive behind recording and releasing what Swift has labeled "Taylor's Version" of these albums has not been to share new songs but to reclaim full ownership of her old ones.
That's because the master recordings of her first six albums belong not to Swift, but to her former label, Big Machine. She and her co-writers retain the copyright for the songs as compositions, meaning if someone wants to reprint her lyrics in a book or — crucially — make a new recording of any of her songs, only Swift and her co-writers need to approve, and only they profit.
But if someone wants to purchase, stream or publicly use the version of any song from her first six albums as it was originally recorded, then Big Machine must give its approval and is entitled to a portion of the proceeds. Even worse, these master recordings (and the rights owning them entails) can be sold without the consent of the artists themselves.
This has now happened to Swift twice: first in 2019, when Big Machine Records and all its master recordings were bought by Scooter Braun's private equity company Ithaca Holdings, and again in 2020, when Braun and Ithaca Holdings sold her master recordings to Shamrock Holdings, another private equity company. For Swift, the injury of not controlling her own work was compounded into intolerable insult by the fact that Braun managed rapper Kanye West during a period of intense conflict between the two artists.
So painful was the idea of letting her early work benefit someone she despised, and so sincere was Swift's belief that artists deserve to own what they make, that the singer decided to rerecord her first six albums as faithfully as possible to render the masters virtually obsolete.
Swift is far from the first artist adversely affected by not owning her master recordings, a standard feature of recording deals; a similar dispute is why Prince became The Artist Formerly Known as Prince. Nor is Swift the first artist to rerecord music to reacquire its control — that's been going on since Frank Sinatra left Capitol Records in 1960. The scale and pageantry of her project, however, are unprecedented — as is its massive success.
It is easy to see why no other artist has attempted a "Taylor's Version" gambit despite many agreeing with its principles. Even if they had the time, money and technical expertise to replicate their masters, which exceedingly few do, most artists don't have the power to persuade fans to repurchase all their albums.
The streaming era has proven this beyond question: No matter how much we love a singer, the majority of us choose the convenience of streaming platforms, even though musicians do not get a fair cut. Rerecording an album is just as costly and labor intensive as recording new work, sometimes even more so. Having enough scrupulously invested fans to make it a financially viable undertaking is beyond the wildest dreams of most artists.
Swift, however, is not most artists. Part of what sets her apart is obvious: Few artists can claim a fan base as large and ferociously devoted as Swift's. But even among her fellow superstars, there is a mutuality to Swift's relationship with her fans that is unique.
Many pop stars, Swift included, are worshipped like idols. However, to those same worshipful fans, Swift also feels like a friend. For Swifties, sticking up for Taylor feels synonymous with sticking up for one's self, and their response to her "Taylor's Version" project is the ultimate expression of this dynamic — and the benefit to be earned from nurturing personal connections with those who love your work.
Part of the closeness Swift's fans feel to the star is circumstantial: At 33, Taylor is a literal peer to many of her fans, 45% of whom are fellow millennials. Moreover, from her debut in a country radio world saturated with male voices to her transition into a pop scene dominated by starlets whose words and images were often crafted by and for men, Swift provided a rare, intoxicating dose of genuine teen girl interiority, and young women flocked to Swift in droves.
But more important — what's led to fans discussing her in therapy or treating places associated with her past relationships as pilgrimage sites — is her career-long dedication to fusing vulnerability and self-assertion. Swift's unabashedly emotional songs, whether suffused with longing or rage, give voice to a degree of sentimental tumult that still feels radical for a "good girl" on Top 40 pop radio.
As someone who prides herself on emotionally proportionate responses, I was initially alienated by Swift's penchant for musically litigating her grievances with lovers, friends and even unpleasant music critics. It struck me as petty and immature. Over time, however, I came to admire the boldness with which those same songs asserted the validity of her subjective experience and the bravery required to document her pain so vividly and publicly.
When I was Swift's age, the embarrassment of admitting someone had the power to hurt me felt so often like it outweighed the catharsis of articulating that hurt, even if I might find community through doing so. Opening myself up to Swift's work showed me a different path, one her fans had been on all along: By transforming her hurt into massively compelling art, she demonstrated that we could be empowered by our capacity to feel, rather than ashamed.
Instead of viewing herself as weak for feeling "so much" about brief relationships, Swift turned the moments she could not move past into cathedrals we could all inhabit with her. With Taylor, if it mattered to you, it mattered — death is still death, after all, even if it comes by way of a thousand cuts.
Get Our Free Weekly Newsletter
It's this underlying compact that no doubt led fans to turn out in such droves to buy an album most of them already owned; so many that nearly 25% of all albums purchased during the first week of the new album's release were "Speak Now (Taylor's Version)." While outsiders might question Swift's narratives or debate whether her loathing of Braun is reasonable, Taylor's version of the story was the only information her fans needed.
Swift may be a gorgeous, phenomenally talented, global superstar, but her inability to play it cool has earned her a credibility that no amount of breezy, Springsteenian authenticity could. She has the talent to send a 10-minute version of a song about a 10-year-old relationship that lasted, at most, six months to No. 1 on the Hot 100 — the longest song to ever hold that position. At every stop on her sold-out Eras tour this summer, she has sung all 10 minutes of that song as stadiums holding 50,000-plus fans sing each word right back.
Just as Swift has asked them to, her fans sing her songs as if they feel they are genuinely about their lives. It turns out that kind of mutual understanding works all too well as motivation for buying her albums a second time.