Scorching temperatures peaked for most of the Midwest on Friday, but the Northeast will have to wait until Sunday for temperatures to return to normal.
This comes as the Southwest has been suffering for weeks and has had to take grim steps to deal with the rising human cost of a record-long heat wave during the planet's hottest month in more than 100,000 years.
The number of people dying from heat-related complications is rising. In Arizona, the Maricopa County Medical Examiner's Office in Phoenix brought in 10 refrigerated containers to handle a possible overflow of heat-related deaths.
The containers haven't been needed yet, but the office is over its normal capacity of 224 bodies during a July that has "been worse than prior years," Maricopa County spokesperson Jason Berry told CNN affiliate KTVK/KPHO.
The county has reported 25 heat-associated deaths so far this year as of Monday, with dozens of other deaths still under investigation for a potential link to heat.
"While we typically see a surge in heat-related deaths in July, we won't know how many … we have this year until forensic pathologists complete their investigations," Maricopa County spokesperson Jessie Caraveoa told CNN.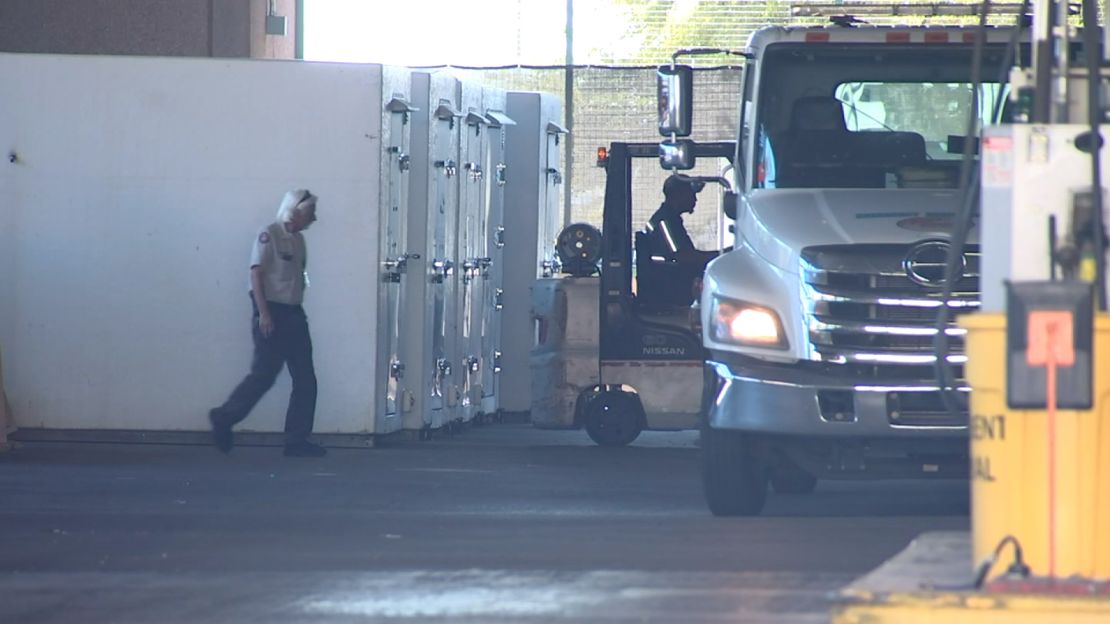 Arizona officials are also reporting emergency room visits for extreme heat burns after people fall to the ground, and even cactuses are wilting and dying from the persistent triple-digit temperatures.
Animals are also suffering. Twenty-one dogs were rescued from high heat in a garage and a concrete shed-like structure on the premises of a home "unfit for human or animal lodging" in Lawrenceburg, Tennessee, the Lawrence County Sheriff said. Temperatures in the area were in the 90s and the dogs had no food or water. The dogs were all removed from the property and are being treated, some for "physical injuries."
More than 150 million people from Southern California to New England were facing dangerous heat on Friday for the second consecutive day after it expanded north and east. Record-high temperatures were reported on Thursday in Arizona, California, Texas, Louisiana and Washington, DC.
In El Paso, Texas, temperatures hit 104 degrees on Friday, bringing the total number of consecutive days above 100 to 43, but the city is expected to have some relief on Sunday when the high temperature could stay below 100.
Heat indexes – a measure of what the temperature feels like on the skin when accounting for relative humidity – reached between 105 and 110 degrees on Friday in Washington, DC, Chicago and St. Louis.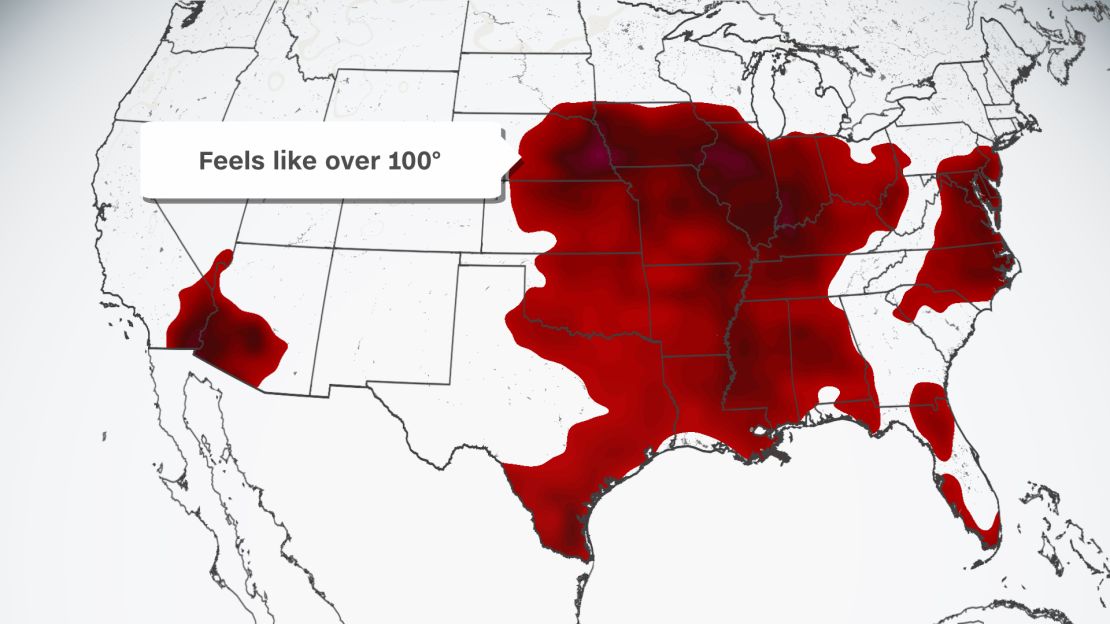 Overnight temperatures won't dip below the 80s in places like St Louis and Kansas City – a particularly dangerous forecast since nighttime heat limits the opportunity for the body to cool off and protect itself from heat illness.
Here's how some communities have taken heat precautions to try to keep people safe: