US superstar swimmer Katie Ledecky surpassed Michael Phelps for most career individual world swimming titles on Saturday after winning her 16th gold medal.
Ledecky also became the first-ever swimmer to win six consecutive world championships in the same event.
The 26-year-old earned her 16th world title after winning the 800-meter freestyle in a time of 8:08.87 at the 2023 World Aquatic Championships in Fukuoka, Japan. She defeated second-place finisher, Li Bingjie of China, by 4.44 seconds.
After the race, Ledecky reflected on her achievements.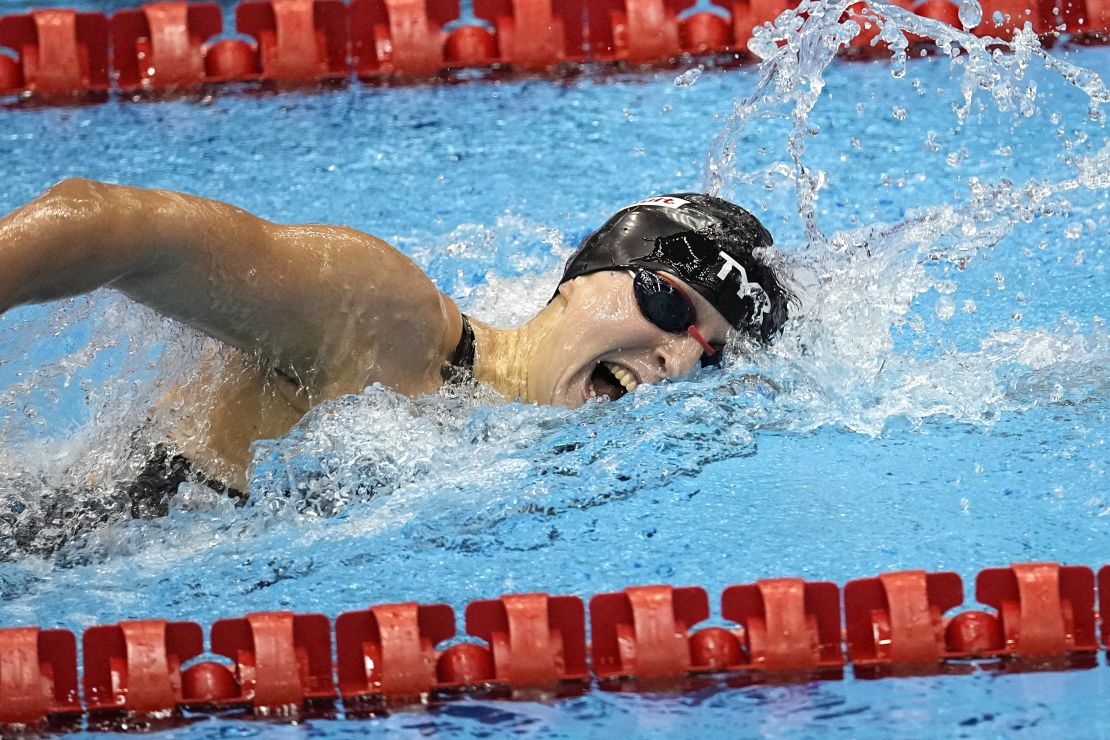 "It's special. I really didn't even know I was going to achieve that until people started telling me. It's cool," the seven-time Olympic gold medalist said.
"I'm happy with that swim. I wanted it to be a little better, but I'll take it. I'm really pleased with how the week went."
On Tuesday, Ledecky tied Phelps when she dominated the 1,500-meter freestyle for her fifth world title in that event.