Johnny Depp and Amber Heard's highly publicized defamation trial is the subject of a new Netflix docu-series, and the first trailer was released last week.
The "Depp v. Heard" trailer leans heavily on footage that was televised and live-streamed throughout the Virginia trial, which began in April 2022 and concluded that June when the jury found both Heard and Depp liable for defamation in their suits against each other.
"There were over 200 hours of live-streamed coverage during the trial," text splashed across the screen in the trailer, posted Wednesday on YouTube, read. "Millions watched, commented and shared."
The trailer features clips of the actors' time on the stand, plus their respective lawyers speaking in court, along with footage from outside the courthouse and reaction clips of viewers who watched the trial live.
It also includes clips of various commentators analyzing the case and examining the impact that televising a trial of this nature had on the case's outcome.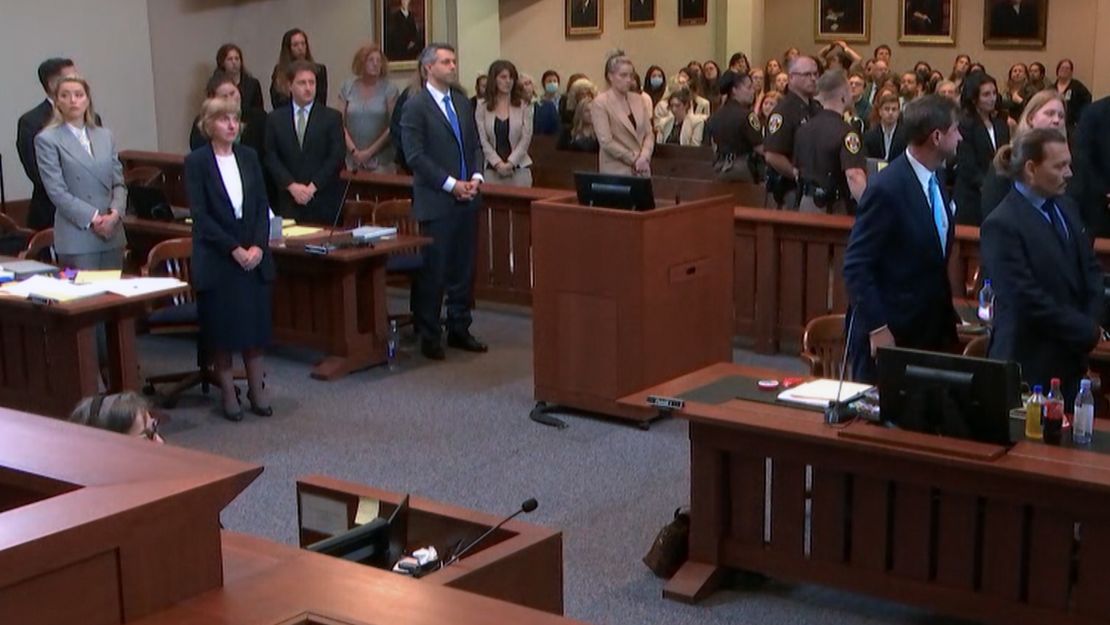 "Showing both testimonies side-by-side for the first time, this series explores the trial that set Hollywood ablaze and the online fallout that ensued," an official synopsis of the series states.
Heard and Depp do not appear to have participated in the series.
In 2018, Depp sued Heard, his ex-wife, for defamation over an op-ed she wrote that year for The Washington Post in which she described herself as a "public figure representing domestic abuse." Though Depp was not named in the article, he claimed it cost him lucrative acting roles.
Heard countersued for defamation over statements Depp's attorney made about her abuse claims.
Months after the jury found them both liable for defamation, the former couple reached a settlement, with Heard agreeing to pay Depp $1 million in damages, which CNN reported last month that Depp plans to donate to five different charities.
Both actors have since been photographed spending time in Europe, doing their best to move on from the public trial.
"Depp v. Heard" is set to stream on Netflix on August 16.
CNN's Sonia Moghe and Chloe Melas contributed to this report.