Deadly heatwaves are baking the US. Scientists just reported that July will be the hottest month on record. And now, after years of skepticism and denial in the GOP ranks, a small number of Republicans are urging their party to get proactive on the climate crisis.
But the GOP is stuck in a climate bind – and likely will be for the next four years, in large part because they're still living in the shadow of former president and 2024 Republican frontrunner Donald Trump.
Even as more Republican politicians are joining the consensus that climate change is real and caused by humans, Trump's inflammatory rhetoric has driven the party to the right on climate and extreme weather. Trump has called the extremely settled science of climate change a "hoax" and more recently suggested that the impacts of it "may affect us in 300 years."
Scientists this week reported that this summer's unrelenting heat wave would have been "virtually impossible" were it not for the planet-warming pollution from burning fossil fuels. They also confirmed that July will go down as the hottest month on record – and almost certainly that the planet's temperature is hotter now than it has been in around 120,000 years.
Yet for being one of the most pressing issues of the 21st century, climate is rarely mentioned on the 2024 campaign trail.
"As Donald Trump is the near presumptive nominee of our party in 2024, it's going to be very hard for a party to adopt a climate-sensitive policy," Sen. Mitt Romney, a Republican from Utah, told CNN. "But Donald Trump's not going to be around forever."
When Republicans do weigh in on climate change – and what we should do about it – they tend to support the idea of capturing planet-warming pollution rather than cutting fossil fuels. But many are reticent to talk about how to solve the problem, and worry Trump is having a chilling effect on policies to combat climate within the party.
"We need to be talking about this," Rep. John Curtis, a Republican from Utah and chair of the House's Conservative Climate Caucus, told CNN. "And part of it for Republicans is when you don't talk about it, you have no ideas at the table; all you're doing is saying what you don't like. We need to be saying what we like."
Extreme weather changes GOP minds
With a few exceptions, Republicans largely are no longer the party of full-on climate change denial. But even as temperatures rise to deadly highs, the GOP is also not actively addressing it. There is still no "robust discussion about how to solve it" within the party, said former South Carolina Rep. Bob Inglis, who now runs the conservative climate group RepublicEn, save for criticism of Democrats' clean-energy initiatives.
"The good news is Republicans are stopping arguing with thermometers," Inglis told CNN. Still, he said, "when the experience is multiplied over and over of multiple days of three-digit temperatures in Arizona and record ocean temperatures, people start to say, 'this is sort of goofy we're not doing something about this.'"
Meanwhile, the impacts of a dramatically warming atmosphere are becoming more and more apparent each year. Romney and Curtis, two of the loudest climate voices in the party, both represent Utah – a state that's no stranger to extreme heat and drought, which scientists say is being fueled by rising global temperatures.
"There are a number of states, like mine, that are concerned about wildfires and water," Romney said, adding he believes Republican governors of impacted states have been vocal about these issues.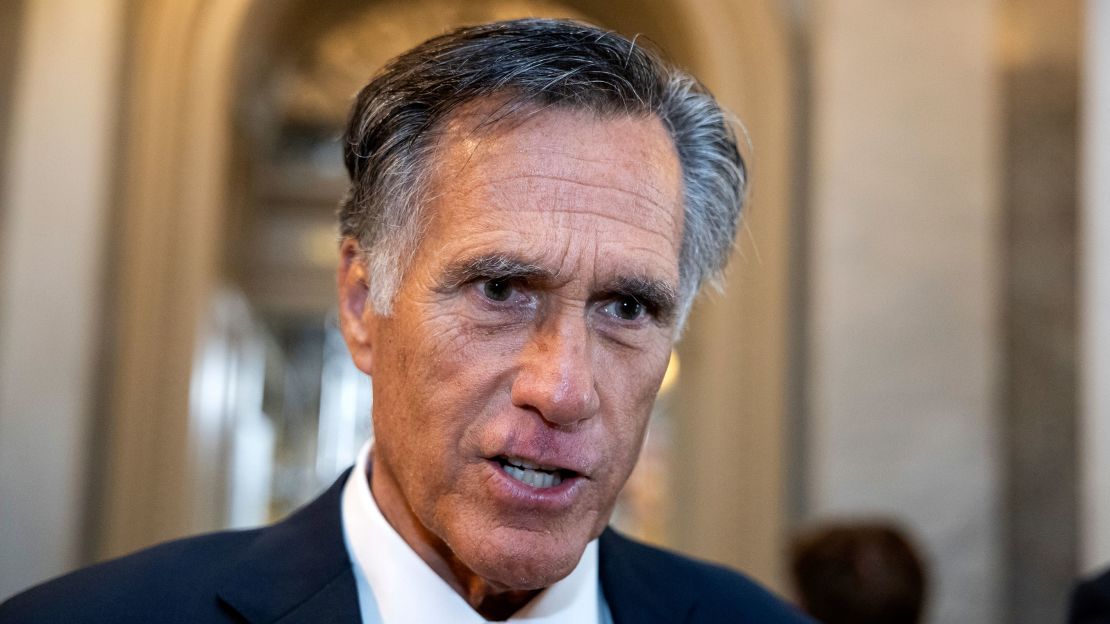 Utah and other Western states are looking for ways to cut water use to save the West's shrinking two largest reservoirs, Lakes Powell and Mead. And even closer to home, Utah's Great Salt Lake has already disappeared by two-thirds, and scientists are sounding alarms about a rapid continued decline that could kill delicate ecosystems and expose one of fastest-growing metropolitan areas in the nation to toxic dust.
"I think the evidence so far is that the West is getting drier and hotter," Romney told CNN. "That means that we're going to have more difficulty with our crops, we're going to have a harder time keeping the rivers full of water. The Great Salt Lake is probably going to continue to shrink. And unfortunately, we're going to see more catastrophic fires. If the trends continue, we need to act."
An issue 'held hostage'
While Republicans blast Democrats' clean energy policies ahead of the 2024 elections, it's less clear what the GOP itself would prefer to do about the climate crisis.
As Curtis tells it, there's a lot that Republicans and Democrats in Congress agree on. They both want to further reform the permitting process for major energy projects, and they largely agree on the need for more renewable and nuclear energy.
As the head of the largest GOP climate caucus on the Hill, Curtis' Utah home is "full solar," he told CNN, and is heated using geothermal energy.
While at a recent event at a natural gas drilling site in Ohio, as smoke from Canada's devastating wildfire season hung thick in the air, House Speaker Kevin McCarthy was asked how he would solve the climate crisis. He suggested planting a trillion trees to help offset the pollution created by burning fossil fuels – a bill House Republicans introduced in 2020. The measure has not yet passed the House and has an uncertain future in the Senate.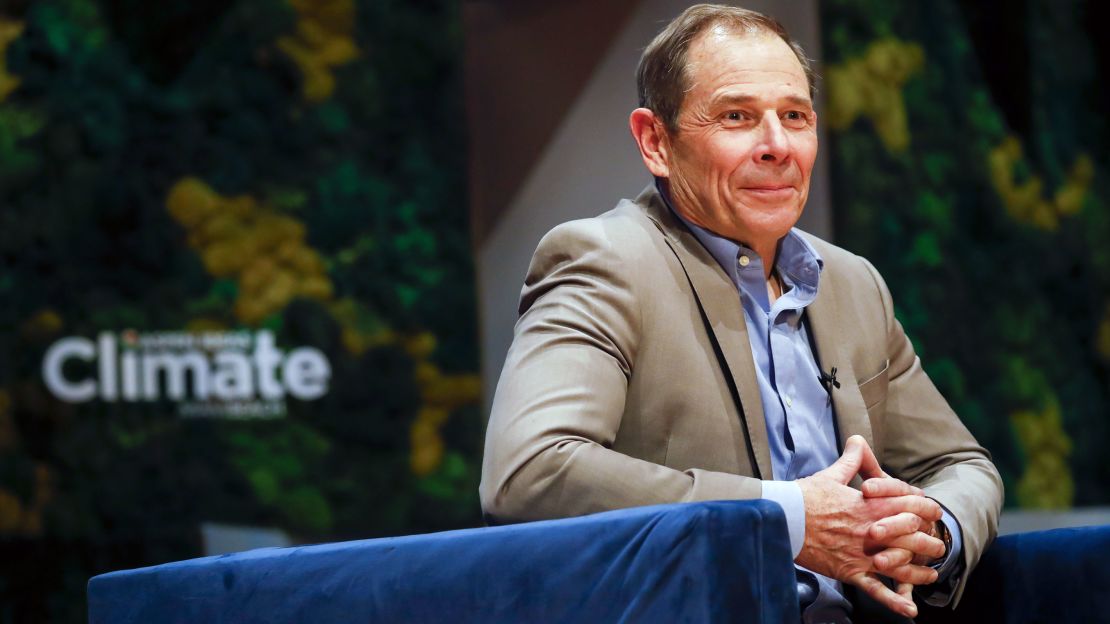 But the biggest and most enduring difference between the two parties is that Republicans want fossil fuels – which are fueling climate change with their heat-trapping pollution – to be in the energy mix for years to come.
Democrats, meanwhile, have passed legislation to dramatically speed up the clean energy transition and prioritize the development of wind, solar and electrical transmission to get renewables sending electricity into homes faster.
On Wednesday, Senate Majority Leader Chuck Schumer of New York said Democrats want to pass more climate legislation if they take back a full majority in Congress. He later told CNN the GOP is "way behind" on climate and there's been "too little" progress on the party's stances.