Since Sunday, Mark Roper, a truck driver for 32 years, has been out of a job, along with 30,000 of his fellow workers at now-defunct transportation company Yellow.
Roper, who turns 59 in October, said he's not ready to retire and has already started applying for jobs elsewhere. But the kind of trucking job he had at one of Yellow's regional carriers — the kind that lets him see his family every night — is difficult to find in the trucking business, far less common than the jobs that keep drivers on the road for weeks at a time, moving full trailers of freight.
Roper said the company hasn't told him anything about severance. He's worked 28 years at Holland Freight, which Yellow bought in 2005.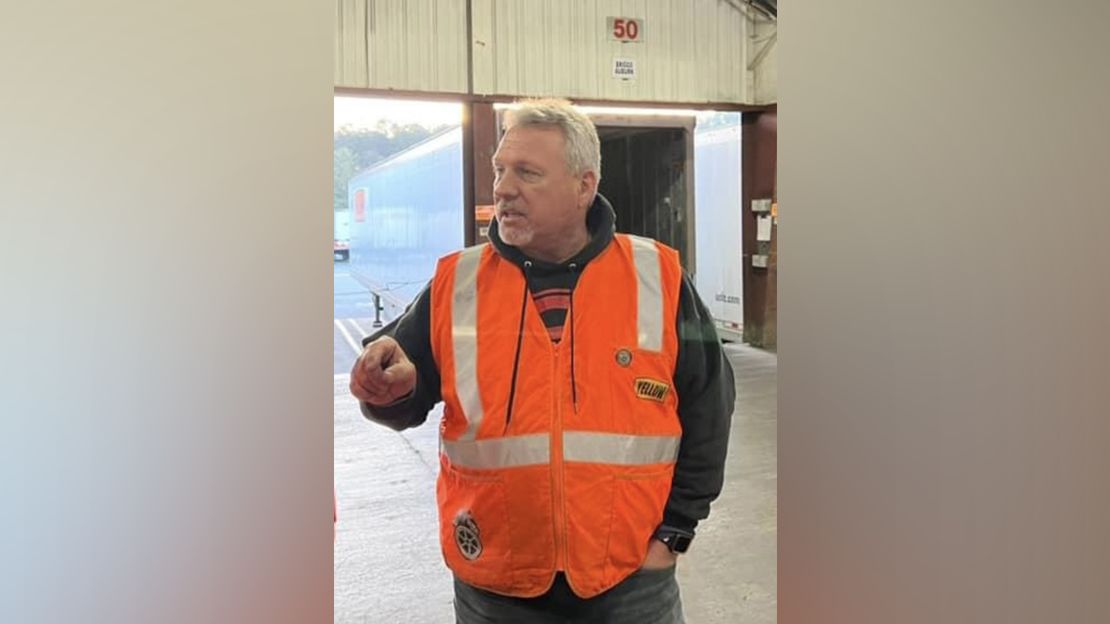 "I figure that my severance is the unemployment I just filed for," he told CNN. "But they're not telling us anything."
Roper has already started applying for jobs at other unionized trucking companies, including part-time work at UPS and driving jobs at ABF Freight and TForce. But there are some companies he'd rather not apply at.
The difference is in the particular sector of the trucking industry. Yellow, ABF and TForce all are what's known as LTL, or less-than-truckload carriers. They handle pallet-sized shipments of freight through a network of terminals. As a result, drivers are on specific routes during the day, and most get home every night, as Roper has done.
But that's only a sliver of the industry.
Sleeping in cabs, showering at truck stops
Truckload carriers, which move full trailers of freight, make up a sector at least five times as large as the LTL part of the business. Almost all companies in the truckload sector are hiring, if only due to annual driver turnover that averages between 55% to 60% and can reach as high as 100%, according to Satish Jindel, a