Controversial internet influencer Andrew Tate and his brother Tristan have been released from house arrest in Romania ahead of their trial on charges of human trafficking and rape, Bucharest's Court of Appeals announced on Friday.
The Tate brothers and two Romanian female accomplices were released from house arrest and put under judicial control for a period of 60 days from August 4 to October 2, according to a court statement.
The suspects were under house arrest pending a criminal investigation for abuses committed against seven women, accusations they have denied.
Tate was first arrested in the Romanian capital of Bucharest in December 2022, before he and his brother were detained in police custody until March.
Andrew Tate has also been charged with raping one of the victims, while his brother Tristan was charged with inciting others to violence.
Prosecutors have said the Tate brothers recruited their victims by seducing them and falsely claiming to want a relationship or marriage.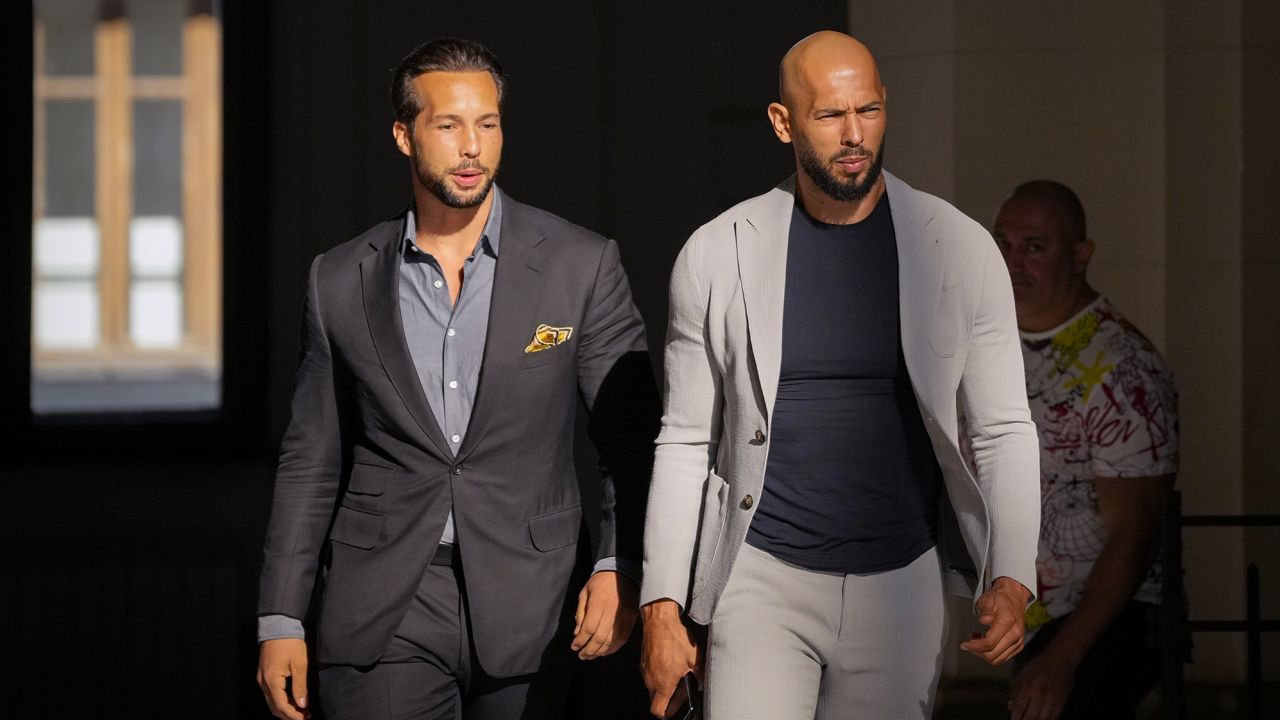 The Tate brothers are the highest-profile suspects to face trial on human-trafficking charges in Romania.
The American-British former kickboxer rose to internet fame last year, tallying 11.6 billion views on TikTok while ranting about male dominance, female submission and wealth. Already known for myriad scandals, he was one of the most-Googled people in 2022.
Human rights campaigners, school teachers and police figures have warned against his influence on young minds across communities around the world.
Earlier this year, the chief executive of Rape Crisis in England and Wales, Jayne Butler, said she was "deeply concerned by the dangerous ideology of misogynistic rape culture that Mr. Tate spreads."
In the UK, his sway over teenage boys of all backgrounds has promoted concern in schools and discussion in parliament.
The court in Bucharest on Friday said the release comes on the grounds that the brothers do not leave the Municipality of Bucharest and Ilfov county without prior approval from the court.
In addition, they do not possess, use, or carry weapons, they regularly communicate updates, and that they do not come into contact with any of the other defendants (besides themselves), witnesses in the trial, victims, plaintiffs and their families, the statement said.