A Missouri man has been sentenced to nearly 16 years in prison for starting a fire that destroyed a mosque in 2020, according to a release from the US Department of Justice.
Nicholas John Proffitt had pleaded guilty to using fire to damage religious property and to using fire in the commission of a federal felony, the release said.
He has been sentenced to 191 months in prison, followed by three years of supervised release and ordered to pay $551,217.91 in restitution, according to court documents.
Proffitt "intentionally set fire to the Cape Girardeau Islamic Center on April 24, 2020, which was the first morning of the Islamic holy month of Ramadan, because of the building's religious character," according to the Justice Department. The fire resulted in significant damage to the Islamic Center.
"Attacks on mosques in our country are attacks on people of faith that undermine the fundamental right to practice one's religion free from fear or violence," Kristen Clarke, assistant attorney general for the Justice Department's Civil Rights Division, said.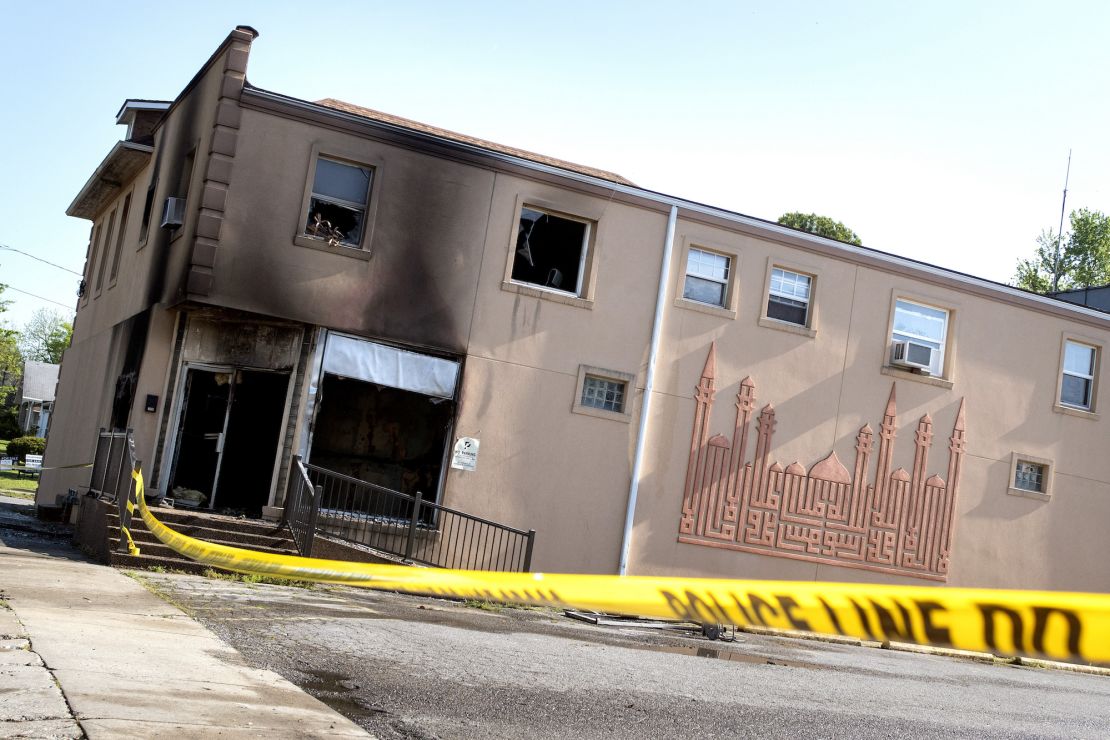 Proffitt was recorded on a security camera throwing objects through the window of the Islamic Center of Cape Girardeau, about 120 miles south of St. Louis, early in the morning of April 24, 2020, according to the Justice Department.
The footage also shows Proffitt splashing liquid from two containers in the mosque, and then using "some type of fire starter" to ignite the flames, a news release at the time said.
The building's front entrance and second floor were significantly damaged, Cape Girardeau police said at the time of the arson.
"The right to pray as you wish is at the core of our nation's ideals. When someone attacks a house of worship, they attack that American right, and they need to be held accountable, said ATF Director Steven Dettelbach.
Proffitt was convicted in 2009 in state court on two counts of property damage motivated by discrimination after vandalizing the Islamic Center, according to court documents.
He pleaded guilty in that case and was sentenced to three years for each of the two counts, but was allowed to serve the sentences concurrently, court records show.
"This is the third time Nicholas Proffitt has attacked Islamic institutions, in Missouri and elsewhere," said Sayler A. Fleming, US Attorney for the Eastern District of Missouri. "He has now been sentenced to a significant prison term that will protect the community from further persecution for a long time."
CNN has reached out to Proffitt's federal public defender for comment.