Editor's Note: Shaista Aziz is co-director of the Three Hijabis and is a Churchill Fellow 2023 researching how to make football more equitable for Muslim women and girls. The views expressed here are her own. Read more opinion on CNN.
As the 2023 FIFA Women's World Cup enters its final knockout stages there is absolutely no doubt that this competition has elevated the women's game to a different level, capturing the imagination of generations of women and girls who have never seen themselves represented in this way before.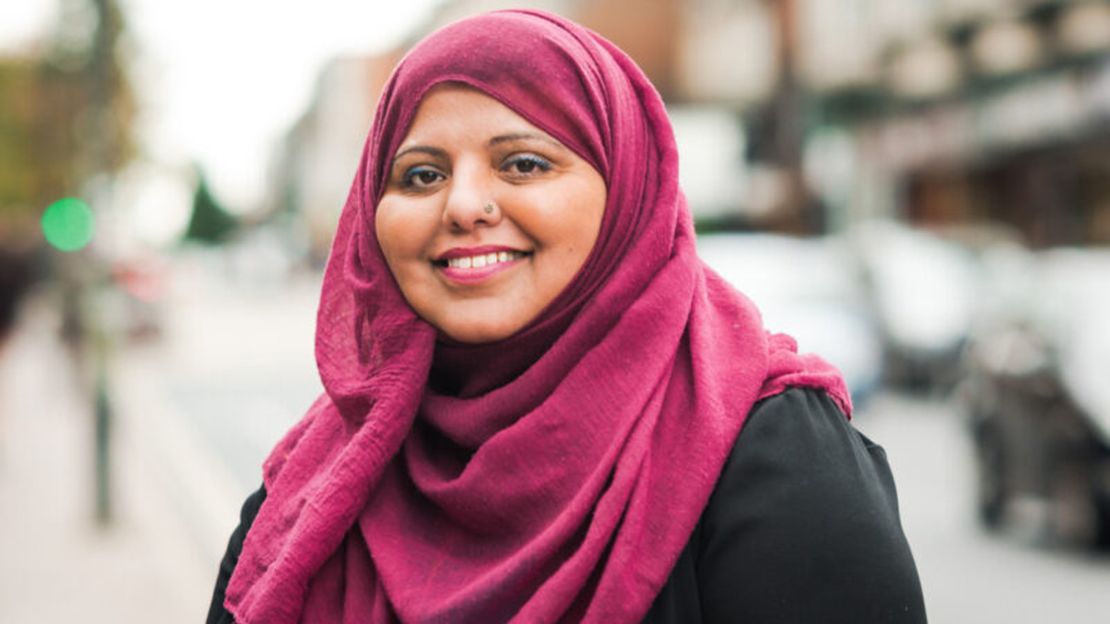 Alongside all of this, the Women's World Cup is telling the story of how women's football is developing and thriving across the African continent, with three African countries advancing to the last 16 stages for the first time — Nigeria, South Africa and Morocco.
Morocco faces France on Tuesday. Nigeria lost to England on penalties on Monday and South Africa crashed out to the Netherlands on Saturday. The colonial legacy of these matches — three former African colonies each taking on the European countries that sought to control them — is not lost of many millions of fans, and especially fans of color. Rightly, many in media and on social media have described this tournament as a key step toward decolonizing this sport.
Since men were responsible for colonizing, I guess it's only right that women are showing how to decolonize football at their World Cup. To do this for real, it's going to take a lot of heavy lifting: work, resources and money.
To that point, this World Cup has also showcased the magnificent talents of Haiti and Jamaica's Reggae Girlz, the latter making it to the competition in part by raising money via a crowdfunder appeal. They got past footballing giants Brazil and France to earn their place in the last 16, just weeks after being forced to issue a statement condemning the Jamaican Football Federation (JFF) for its lack of support. (The JFF responded in a brief statement, saying, "We acknowledge that things have not been done perfectly, and we are working assiduously to resolve them.")
Alongside the Caribbean teams punching way above their footballing weight, Colombia, Panama and the Philippines have also contributed to re-writing history.
More than any other time in the history of the women's game, this World Cup is showcasing why real and meaningful representation matters. Morocco will take the field against France in Adelaide, having already defied all the odds to get to this stage, and in defender Nouhalia Benzina, the team has made history, fielding the first hijabi football player to represent at the World Cup.
Benzina's talents and and her hijab have grabbed media headlines around the world. Her stature is a huge win for Muslim women and girls who have never seen themselves represented in this way on football's global stage.
In France, Muslim women who choose to wear the hijab are banned from playing football; the county's Senate upheld the hijab ban in sport on the eve of the World Cup kicking off. At the same time, many in France, rightly so, have vocalized their support for brave Iranian women fighting for their right to not be forced to wear the hijab by the Iranian regime. Still, the French state is forcing Muslim women to remove the hijab if they want to play the game they love.
Make it make sense.
The irony of all of this will be at the forefront of the minds of many Muslim women and girls and our sisters around the world as we tune into watch the game.
Tiffany Joseph, for instance, is a massive football and sports fan and spends time working to make football more open and accessible to women and girls from racially marginalized groups.
Joseph organizes football teams and games for women from South Asian communities and works to facilitate taking women from Birmingham's diverse communities to watch the Premier League's Aston Villa Women's team play at Villa Park. For many, this is the first time that they have ever set foot in a football stadium. Joseph, a convert to Islam who wears a hijab and plays football and netball, is passionate about sport, tackling inequalities and representation. She told me that most of the women and girls she works with face unique barriers.
Get Our Free Weekly Newsletter
"I've seen these barriers from both sides. Before I became a Muslim and started wearing hijab, I was oblivious to the challenges that Muslim women and girls … faced when it comes to accessing football and sport. There is a lack of role models, a lack or resources and solidarity for women from these communities. One of the big challenges is ensuring Muslim women and girls can wear what they want to wear when they pay and see more women from diverse communities coming through as coaches as all areas of the game."
This Women's World Cup has put representation at the heart of the beautiful game. However, for the legacy of this World Cup to be about more than representation, we need those who run the multi-billion dollar football industry, many of them White men of privilege, to make way, to share resources and space with community groups and activists who are working to tackle racial and gender inequality and make football truly equitable for all women and girls on our own terms. This is the pathway to decolonize football.