A former International Criminal Court chief prosecutor has said there is "reasonable basis to believe that genocide is being committed against Armenians" in the contested region of Nagorno-Karabakh.
"There are no crematories and there are no machete attacks. Starvation is the invisible genocide weapon. Without immediate dramatic change, this group of Armenians will be destroyed in a few weeks," said Luis Moreno Ocampo in an expert opinion letter on Monday.
Responding to the comments, a lawyer hired by Azerbaijan called the findings "fundamentally flawed."
Nagorno-Karabakh is a landlocked area between Eastern Europe and Western Asia that is home to a large Armenian population but is internationally recognized as part of Azerbaijan.
Armenia and Azerbaijan have been battling over the region for decades. Ocampo worked at the Netherlands-based ICC until 2012.
On Monday, UN experts urged Azerbaijan to lift a blockade on the Lachin corridor, the sole road connecting Nagorno-Karabakh to Armenia. The blockade has been in place for the past seven months.
In a press release, the OHCHR called on Azerbaijan to end "the dire humanitarian crisis" in the Nagorno-Karabakh region, which it said had resulted in shortages of food, medication, and hygiene products.
"The blockade of the Lachin corridor is a humanitarian emergency that has created severe shortages of essential food staples including sunflower oil, fish, chicken, dairy products, cereal, sugar and baby formula," it said.
Medical supplies were also "rapidly depleting," it added.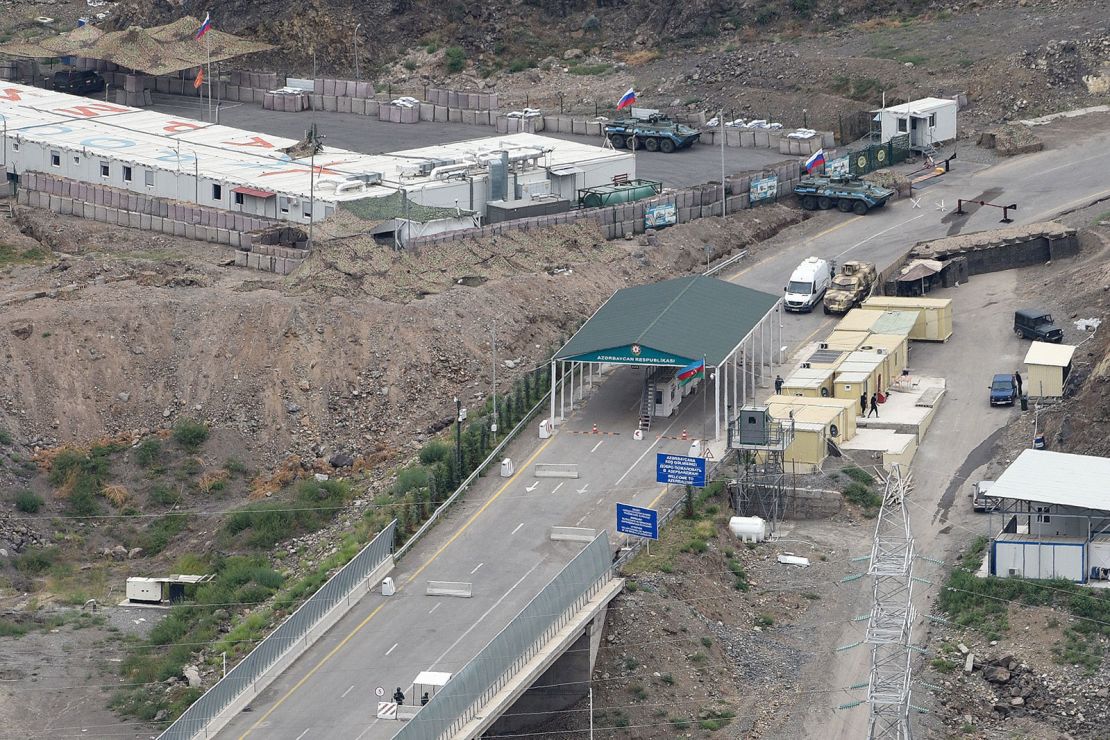 The OHCHR urged the Azerbaijani government to "uphold its international obligations to respect and protect human rights," and called on Russian peacekeeping forces in the region to protect the corridor.
Both requests are in accordance with the ceasefire agreement of November 2020.
"It is essential to ensure the safety, dignity, and well-being of all individuals during this critical time," they added.
The issue was raised at a UN Security Council meeting on August 3, with the Deputy Foreign Minister of Armenia, Vahe Gevorgyan, warning that Azerbaijan's blockade had affected 2,000 pregnant women, around 30,000 children, 20,000 older persons and 9,000 persons with disabilities.
In July, the European Union foreign policy chief, Josep Borrell, said the EU was "deeply concerned about the serious humanitarian situation" in the Nagorno-Karabakh region, arguing that it is "incumbent on the Azerbaijani authorities to guarantee safety and freedom of movement along the Lachin corridor imminently and not to permit the crisis to escalate further.
A spokesperson for US Secretary of State Antony Blinken said last month that Blinken had spoken to Azerbaijan's president to "express deep concern for the humanitarian situation in Nagorno-Karabak" and underscored the "urgent need for free transit of commercial, humanitarian, and private vehicles through the Lachin corridor."
British lawyer Rodney Dixon was instructed by Azerbaijan to provide a legal assessment of Ocampo's report. In a preliminary opinion letter obtained by CNN, Dixon described Ocampo's genocide comments as an "extremely serious accusation to make," and stated that the allegations "are on their face unsubstantiated and manifestly lacking any credibility."
"It is vitally important that provocative allegations, without any firm basis in international law, are not allowed to hinder the peace negotiations presently underway between Azerbaijan and Armenia, and to stir tensions on the ground," Dixon said, stating that there is "no basis for claiming that a genocide is currently being perpetrated."
"This is a groundless and very dangerous allegation which should not be taken seriously by any of the parties involved and the international community more generally," Dixon added.
Correction: This story originally misattributed a quote calling on Azerbaijan to end "the dire humanitarian crisis" to UNHCR. It was OHCHR.
This story has been updated to add lawyer Rodney Dixon's comments