Editor's Note: David A. Andelman, a contributor to CNN, twice winner of the Deadline Club Award, is a chevalier of the French Legion of Honor, author of "A Red Line in the Sand: Diplomacy, Strategy, and the History of Wars That Might Still Happen" and blogs at Andelman Unleashed. He formerly was a foreign correspondent for The New York Times and CBS News. The views expressed in this commentary are his own. View more opinion at CNN.
The United States needs to get way more proactive way more quickly in what is rapidly morphing into a huge crisis in the heart of Africa. Two weeks ago, a military junta suddenly deposed Niger's pro-American, democratically elected president. The outcome of this coup could set the direction for years to come in a region that is home to critical raw materials, a base for jihadists driven from the Middle East and a source of strategic benefits for Russia.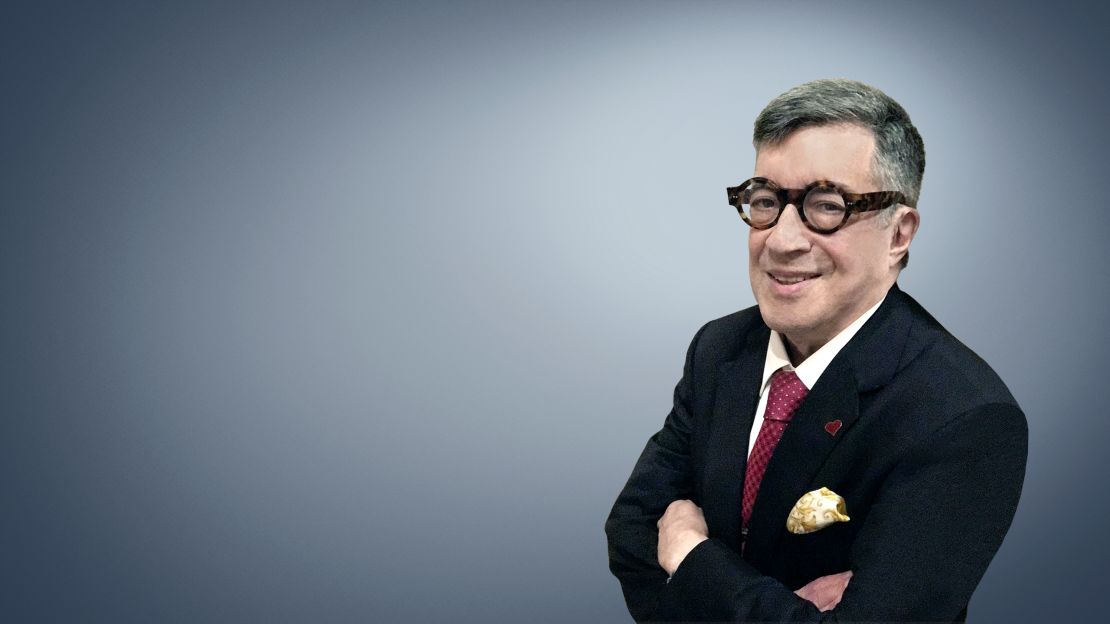 This latest challenge to democracy in Africa presents an opportunity for Russia to expand its control over the region via its Wagner mercenary group. Despite the strained state of the relationship between Wagner leader Yevgeny Prigozhin and Russian President Vladimir Putin, Wagner's inroads are still seen as a benefit to Russia. Already at least one leader of the Niger junta has met with Wagner representatives in neighboring Mali, where Wagner has developed a firm presence.
The takeover of Niger threatens to leave Russia with an all-but-complete stranglehold over the Sahel, an almost 1.2 million square mile belt of countries with more than 80 million people stretching from one coast of Africa to the other. Wagner's Sahel interventions include the Central African Republic and Sudan, and it is burrowing into Burkina Faso as well.
Given the stakes, the initial responses by those who support Niger's ousted president have been ill-considered and anemic. The Western-oriented, 15-member Economic Community of West African States (ECOWAS) set last Sunday as the deadline for the junta to relinquish power and return Mohamed Bazoum to the presidency or face an invasion by combined ECOWAS armies. But the Wagner-supported ruling juntas in two of Niger's neighbors immediately pledged to join with Niger's military in fending off any such invasion, calling it a "declaration of war" against them.
The ECOWAS deadline passed Sunday night, and the threat proved utterly meaningless. In place of an invasion merely came a pledge to pursue diplomacy as "the best way forward" by the coalition's chairman, Nigerian president Bola Tinubu. Among the ECOWAS, Tinubu runs the dominant nation in size and population and has the largest standing army – but he ran into domestic opposition when he raised the prospect of military action in Niger.
Following hours of deliberation on Thursday, ECOWAS's leaders announced they were now activating a standby military force, but that diplomacy remained their preferred means of resolving the crisis.
The US, for its part, didn't know the coup was coming, according to The Wall Street Journal. The US has spent some $500 million training and equipping Niger's armed forces, especially its special forces, but none stepped in to halt the action.
There were rumors that Bazoum had been weighing whether to fire the head of his presidential guard, who then led the takeover. While Bazoum's election had been held with few irregularities, according to an African Union observer delegation, he failed to carry the capital, Niamey, which helps to explain the large pro-junta demonstrations there since the coup occurred.
The stakes here for the US and the West are enormous — both in terms of Niger and the broader Sahel region. As the Global Terrorism Index's 2023 edition points out, the Sahel is now the "epicentre of terrorism," with the Sahel accounting for more terrorism deaths in 2022 than South Asia, including Afghanistan, the Middle East and North Africa combined. Terror-related deaths in the Sahel constituted 43% of the global total of 6,700 in 2022, a shocking increase from 2007 when they were just 1%.
Moreover, nearly 3,000 troops from four NATO nations — the US, France, Italy and Germany — are stationed in Niger and may be seriously at risk if challenged by junta forces, especially if they are backed by the Russian paramilitary Wagner Group. A massive US drone base targeting jihadi forces and built at a cost of $110 million is also at risk. All have been grounded since Niger's junta declared the entire country a no-fly zone.
And then there are the natural resources in Niger, which is the world's seventh-largest producer of uranium, key to nuclear capabilities. A final challenge is the 2.7 million migrants displaced during and after coups in the Sahel, with the exodus from Niger only just beginning.
But the most immediate concern for the US is the likelihood of Wagner adding another African notch in its belt. Pro-junta crowds in the streets of Niamey have been chanting their praise for Putin. It should be clear, though, just what Wagner is prepared to do for any country that welcomes it. In the Central African Republic, for instance, the presidential spokesperson said last month that Wagner forces would oversee a "referendum" at the end of July, allowing the country's president, Faustin-Archange Touadéra, to potentially stay in power for life.
Not something likely to be resolved, it must be said, by anodyne diplomatic solutions. Yet US Secretary of State Antony Blinken's main public course of action has been to hold several phone conversations with the ousted president in his presidential residence where he and his family are under house arrest.
The State Department's second-ranking diplomat, Victoria Nuland, braved a no-fly zone to meet for more than two hours of "extremely frank and at times quite difficult" conversations in the capital, Niamey, with a few members of the junta. But she was refused an audience with both the detained president and the junta leader, promptly bolting for the airport after the meeting had concluded.
The US has taken a first step in demonstrating its opposition to the coup by pausing some aid programs, but it's falling short of France. A major player in the Sahel stretching back to its colonial rule, France has suspended all budgetary aid and development assistance to Niger as well as two neighboring nations, Mali and Burkina Faso, that pledged armed intervention on behalf of Niger's junta.
Given all this, the US needs to do much more. At a minimum, it needs to back any moves made by other West African nations to remove the junta and restore the democratically elected government, including supporting any military action other African democracies may be prepared to take. The US can certainly do this with rhetoric, along with a potential combination of money, weapons, or intelligence.
Above all, the US must remain laser-focused on keeping its drone base and Niger's uranium deposits from falling into Russian hands. Bazoum might not be a perfect partner for the West, but Niger is better under his stewardship than are its neighbors under Wagner-backed regimes.