Fresh off a phenomenal winter snowpack, water levels on the Colorado River are going up for the first time in years.
As a result, federal officials will announce this week that they are easing water restrictions in the Southwest starting next year, three sources familiar with the plan told CNN, lifting the region from a Tier 2 water shortage to a Tier 1. It's a remarkable turnaround that will give back billions of gallons of Colorado River water to millions of people in the Southwest, primarily in Arizona and Nevada.
But they can't breathe a sigh of relief. Officials, farmers and tribes are bracing for more difficult negotiations on how to divvy up the river when the current interstate agreement expires in 2026.
The big, unanswered question: Exactly how much water is there to divvy, and how long can the Southwest expect to rely on it?
"We have a smaller river; we need to learn to live with a smaller river," Brenda Burman, general manager of the Central Arizona Project and former Bureau of Reclamation commissioner, told CNN. "We all need to be looking ahead to the ways we can live with less water."
Scientists have recently focused on how hotter temperatures, driven by the human-caused climate crisis, are changing snowpack in the Rocky Mountains. Each winter, that snow melts and trickles down through streams and tributaries into the Colorado River – a source of water and electricity for 40 million people in seven states.
Yet scientists have watched in recent winters as blockbuster snow seemingly disappeared before it reached the Colorado River's headwaters, University of Washington environmental engineering professor Jessica Lundquist told CNN.
"The temperature is definitely going up" in the Rockies due to global warming, "but the amount of snow you have is controlled by precipitation, which is very uncertain," Lundquist said.
Her team is trying to figure out how much snow is evaporating straight into the atmosphere without melting into water, a process called sublimation. Other scientists are looking at how much is being sucked into the ground or being absorbed by trees and plants – but it's too early to tell where exactly all the snow's water is going, or whether we're losing more because of climate change.
The one certainty is there is less water in the Colorado River than there used to be, said climate scientist Jonathan Overpeck, dean of the University of Michigan's School for Environment and Sustainability.
"If we want to keep the reservoirs functioning – which is a very wise thing to do – you need to reduce consumption by 15 to 20%," Overpeck told CNN. "But you've got to acknowledge that climate change is going to make the situation worse, and in the future, we're going to have to reduce consumption even more."
Uncertainty on the Colorado
This winter's excellent snowfall and recent water conservation is giving the feds the ability to retain more water in Lake Mead this year, a Biden administration official told CNN. They expect the water release from the reservoir will "be the lowest in 30 years, approximately one and half million acre-feet lower than an average normal year," the official said.
But it's a drop in the bucket. Scientists estimate that Colorado River flows have decreased by about 20% compared to the early 20th century. A recent UCLA study found that in just the last two decades, rising temperatures from climate change sucked more than 10 trillion gallons of water out of the river basin – a volume about the size of Lake Mead.
The worst-case scenario is another 20% decline by mid-century, according to Brad Udall, a senior water and climate research scientist at Colorado State University. Scientists aren't sure that's going to happen, Udall said, but he stressed water managers should prepare for the possibility.
"We need to plan for a river that's significantly less than what we've seen over the last 24 years," Udall told CNN. "I'm more than a bit frustrated by the hope-springs-eternal mode of thinking – that with any kind of wetness people want to think climate change doesn't exist. We've had one good year."
Udall noted that as good as the 2023 winter was, there haven't been multiple good winters in a row for over two decades.
"What's happened since 2000 is these good years are followed by really crummy ones," Udall said. Dry years have "wiped out all the gains" of the wet ones, and the wet years are occurring half as frequently as they did in the 20th century, he added.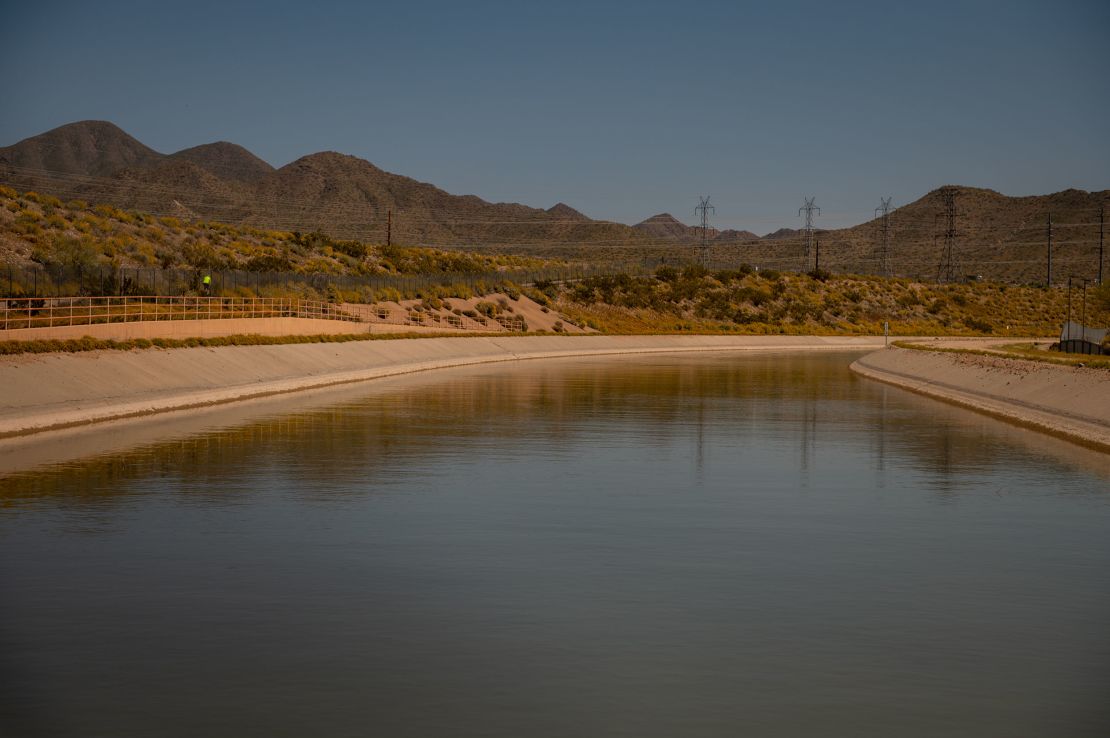 Some water managers on the river are calling for permanent reductions of water use by ripping out grass and recycling more water. But big cuts would have to come from agriculture – which uses the vast majority of the river's water to grow thirsty crops like alfalfa.
That's a tall order; farmers and Native farming tribes have some of the more senior water priorities on the river.
"There are tough choices ahead," Becky Mitchell, the Colorado commissioner for the Upper Colorado River Commission, told CNN. "It's not that there's one user, state or entity that is the enemy; the enemy is the old way of doing things."
Balancing agriculture's water needs with explosive suburban growth in cities like Phoenix has turned contentious in recent years. Phoenix, a metro area of 5 million people, is the first to get hit with water cuts when the Colorado is running low, something Arizona leaders want to change with the 2026 negotiations.
"Arizona cannot be the first go-to on how we deal with climate change and a smaller river," Burman said. "It is up to all of us to learn how to live with less."
Just how much water the Southwest actually needs to cut remains to be seen, although several estimates from scientists, including Udall, point to 1.5 million acre-feet annually – more than half of what Arizona is allocated in a normal year.
Officials and scientists often mention the need to be flexible in future years; taking advantage of wet years and banking water to use in dry years.
"You have to build in a plan that is adaptive and is really more robust than we've had in the past with a full range of futures," said Bill Hasencamp, the manager of Colorado River Resources for the Metropolitan Water District of Southern California, which provides water to Los Angeles.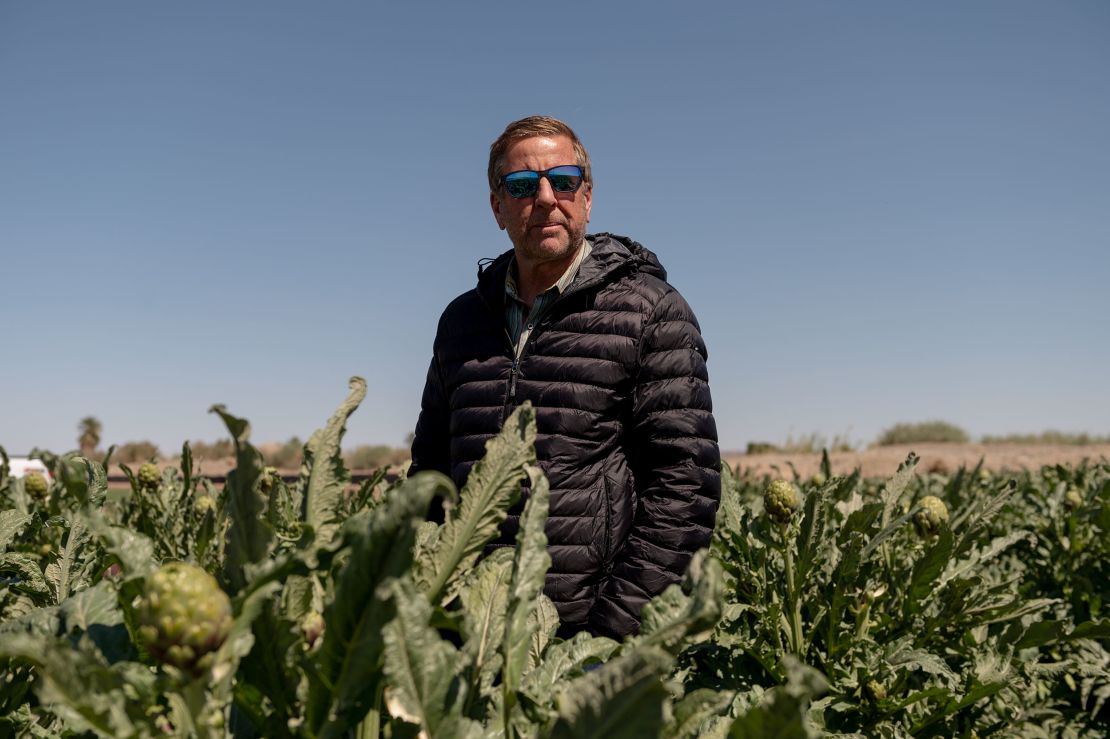 And some are calling for a more explicit recognition of the role climate change is playing in the river's demise, alongside real action to thwart it.
"We could stop climate change as part of our strategy," said Overpeck. "You could say all the basin states could agree to go carbon-neutral by 2045."
"They certainly have the sun and the wind to do it."