When Zahra thinks back to her life before the summer of 2021, it seems like another reality.
As a student in Afghanistan, she had "lots of friends."
"We were happy together," she recalled. "We were studying, sometimes we were gathering together … we were riding bikes."
Zahra, 20, doesn't ride bikes anymore. Or go to school, or walk outside without covering her face, or see friends who have fled the country. All she can do, she says, is sit at home and worry about a future that has unraveled before her eyes.
"When I stand in front of the mirror, when I look at myself, I just see a different Zahra from two years ago," she said. "I feel sad for my past."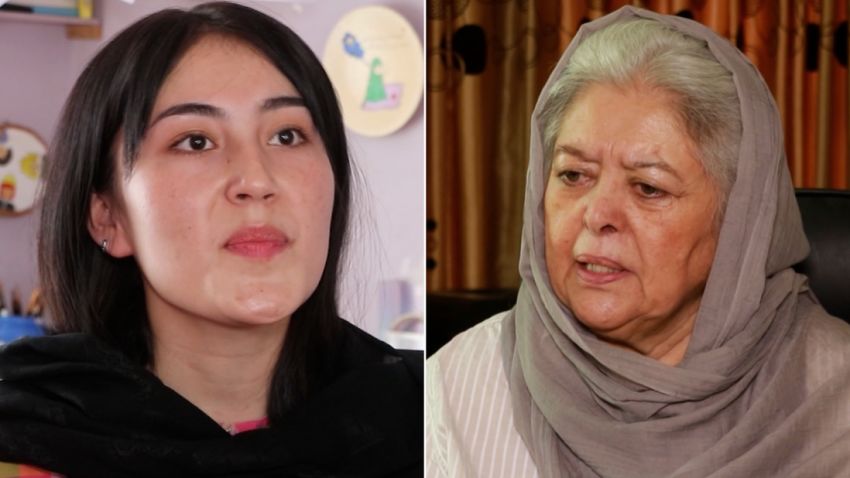 CNN speaks to Afghan women about life after two years of Taliban rule
Tuesday marks the two-year anniversary of Kabul falling to the Taliban, which seized control of Afghanistan amid the United States' chaotic, controversial withdrawal from the country after nearly 20 years of fighting.
The Taliban, which is not recognized by most countries around the world, has declared Tuesday a national holiday. The day is "full of honor and pride for Afghans," Taliban deputy spokesperson Bilal Karimi told CNN.
"Afghanistan was freed from occupation, Afghans were able to regain their country, freedom, government and will. The only way to solve the problem is understanding and dialogue, pressure and force are not logical," he added.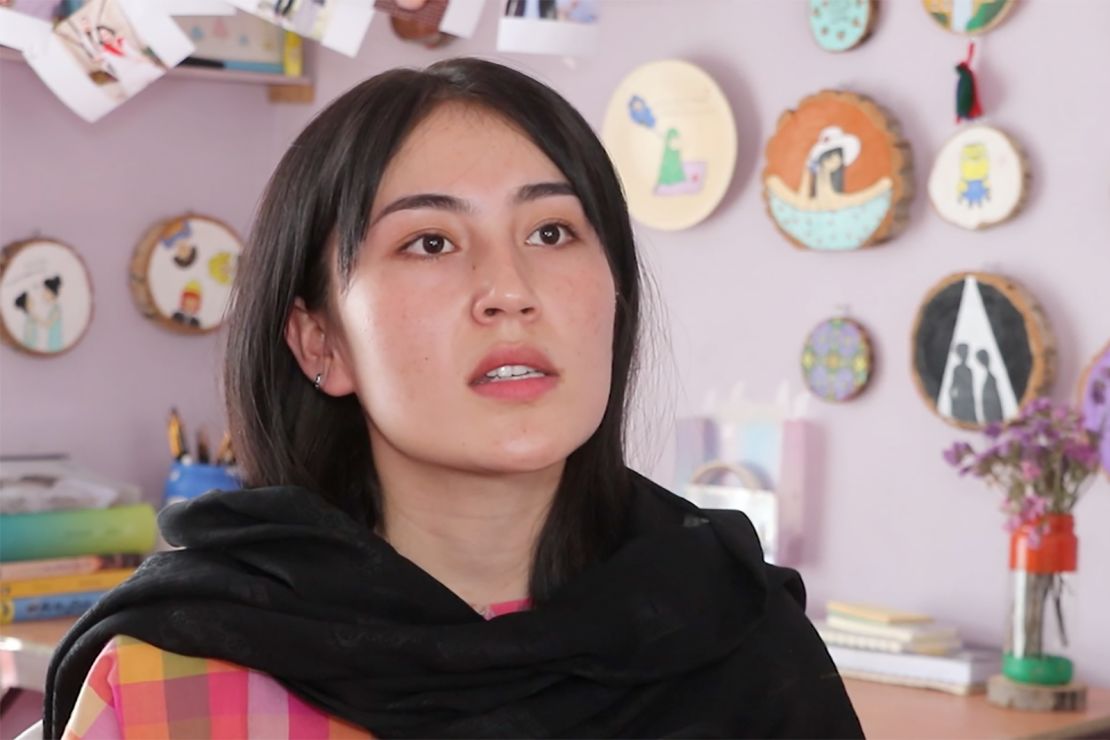 But celebrating is the last thing many Afghan women like Zahra – who CNN is identifying by her first name only for safety reasons – want to do, as life under Taliban rule becomes increasingly repressive and brutal.
And, activists warn, things may only get worse as the world looks away, fatigued with Afghanistan's decades-long wars and too preoccupied with their own domestic issues. All the while, dwindling foreign aid means millions of Afghans are battling drought, hunger, and illness in a crisis that United Nations' human rights experts said this week is growing worse.
"There is no such thing as women's freedom anymore," said Mahbouba Seraj, an Afghan women's rights activist and 2023 Nobel Peace Prize nominee.
"The women in Afghanistan are being slowly erased from society, from life, from everything – their opinions, their voices, what they think, where they are."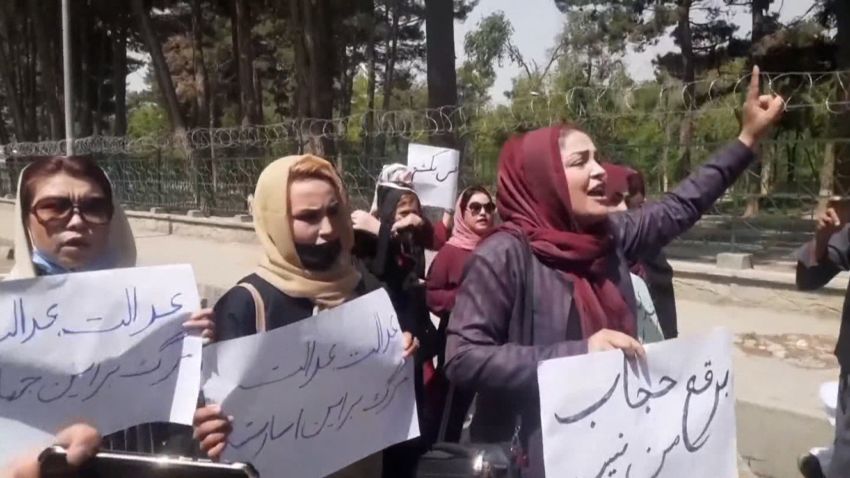 'They can't go to school? Why?': Afghan woman outraged over Taliban's university suspension for women
Erased from public sphere
When the Taliban, a radical Islamist group that had previously ruled Afghanistan in the 1990s, took power in 2021, it initially presented itself as a more moderate version of its former self, even promising that women would be allowed to continue their education up to university.
But it has since cracked down instead, closing secondary schools for girls; banning women from attending university and working at NGOs, including the United Nations; restricting their travel without a male chaperone; and banning them from public spaces such as parks and gyms.
Women can no longer work in most sectors – and were dealt yet another blow last month when the Taliban closed all beauty salons across the country. The industry had employed roughly 60,000 women, many of them the sole breadwinners for their household, spelling more trouble for families already struggling to get by.
For young women like Zahra, the abrupt upending of daily life feels particularly devastating as they come of age and develop dreams for their future. She enjoys art, and had wanted to be a designer or to start her own business – none of which feels possible in Afghanistan anymore.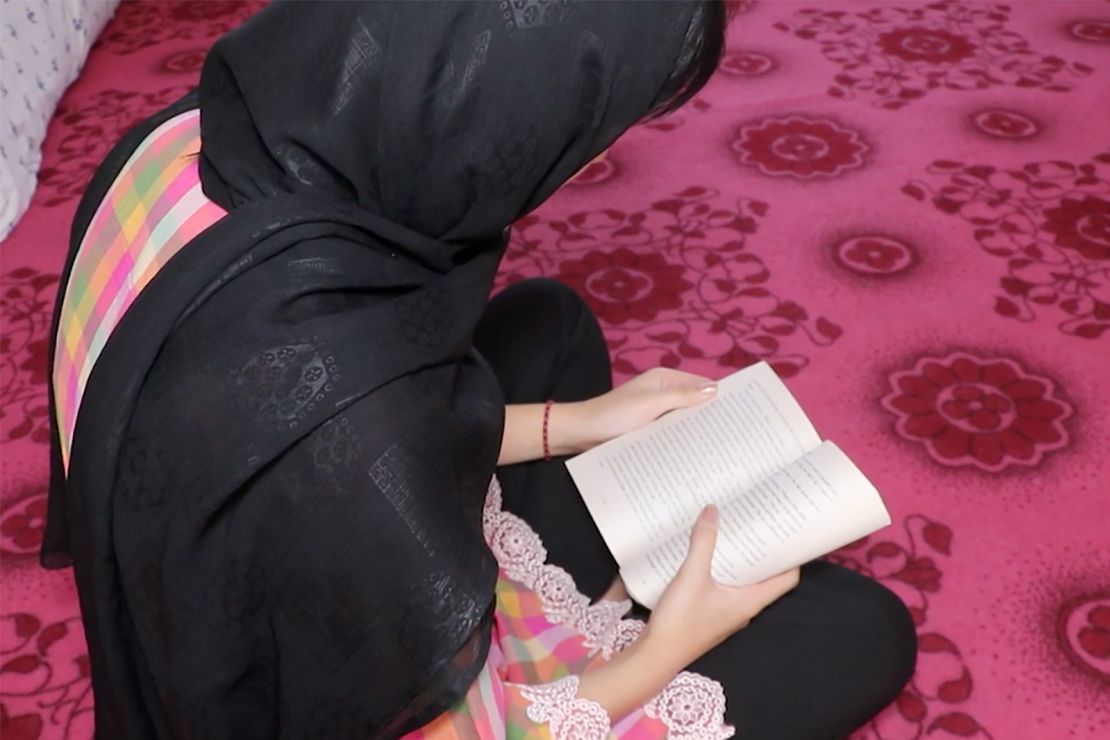 "I'm 20 years old, and it is time for me to study, to get educated," she said. "But I'm not allowed. I'm just in my house. I'm just worrying about my future, my sisters, and I'm worrying about the future of all women of Afghanistan."
Unable to go outside much, she tries to occupy her time at home by painting, reading books, and taking whatever online classes are available. But it feels stifling, like being in prison, she says.
"I cannot concentrate because I see the situation, my sister is sitting at home, all the girls are sitting in their house. They cannot do anything."
It also has taken a severe mental health toll, with widespread reports of depression and suicide, especially among teenage girls who've been prevented from pursuing an education, according to a UN report last month, compiled after a week-long visit to Afghanistan.
Almost 8% of people surveyed knew a girl or woman who had attempted suicide, the report said. Restrictions and economic hardship have also resulted in a rise in domestic violence and the forced marriage of girls, it said.
The Taliban has repeatedly claimed that women are allowed to work in certain sectors as long as it follows "Islamic values."
Zabiullah Mujahid, another Taliban spokesperson, acknowledged there was still a "problem regarding the girls' education," claiming the group wanted to "pave the ground for Islamic rules and regulations" and establish a "safe environment for their education."
He also claimed "women are actively working in health, education, police departments, passport offices, airports and so on."
But nonprofit organizations and experts say that is far from the truth, and the gaping hole is particularly evident in the health care sector.
Under the Taliban's rules, women can only receive health care from other women – but the ban on women's higher education means all female medical students haven't been able to finish their studies and graduate, creating a shortage of much-needed female doctors, midwives and nurses.
"(The Taliban) seem perfectly comfortable with the idea that women and girls are almost certainly already dying because of a lack of health care professionals, because of their policies," warned Heather Barr, association director of the women's rights division at Human Rights Watch.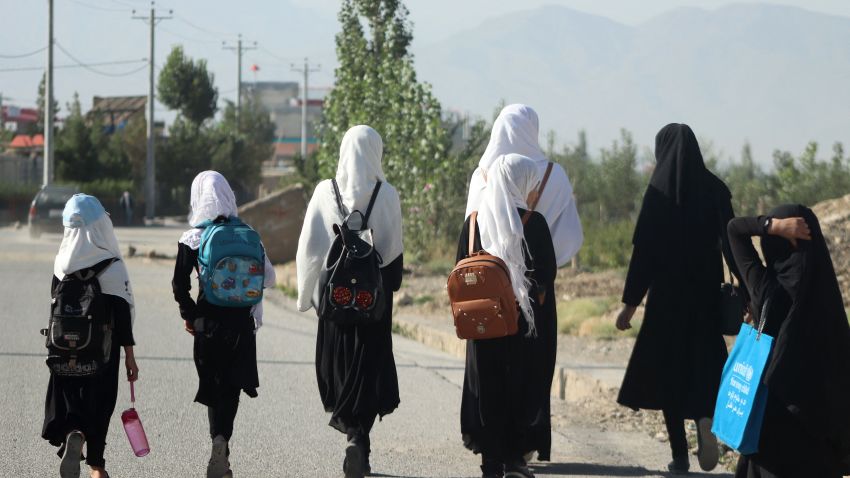 'I've done nothing wrong... I only want my right to education,' pleads Afghan girl
'Screaming' for the world's attention
The international community has widely condemned the Taliban's treatment of girls and women, with the UN's human rights body urging the group this week to introduce reforms and respect women's freedoms.
But these messages have done little to force change, and global attention has largely faded – leaving many Afghans feeling angry and abandoned by the world.
"The young people of Afghanistan are screaming their lungs out, trying to bring the world's attention to themselves and to the situation of the war, of the woman in Afghanistan," said Seraj, the women's rights activist.
Zahra said she wondered why other countries seemed content to look away. "They are comfortable – their children, their daughters, their sisters are going to school," she said. "But … there are girls and women in this corner of the world, they are just ignored by the world, and they cannot do anything."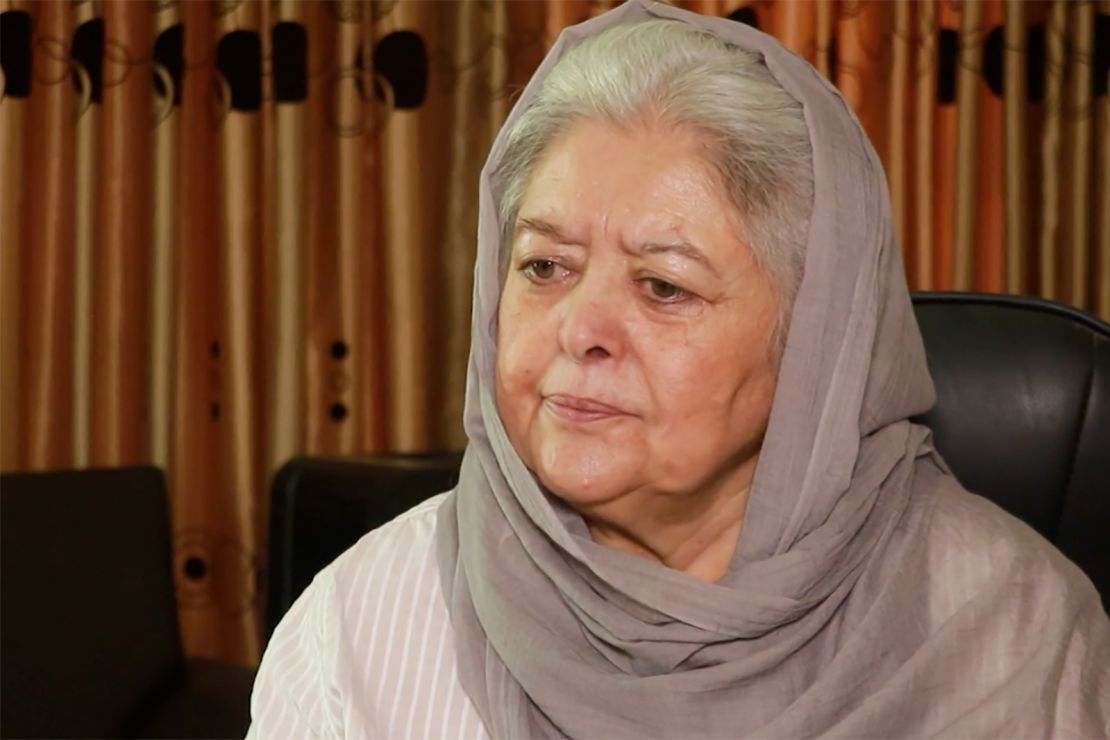 After the Taliban takeover, the US and its allies froze about $7 billion of the country's foreign reserves and cut off international funding. The move crippled an economy already heavily dependent on aid, with millions of Afghans out of work, government employees going without pay, and the price of food and medicine skyrocketing.
Last year, the US set up an economic assistance fund of $3.5 billion with the frozen assets – but officials said they won't release the money imminently to an institution in Afghanistan, instead going through an outside body, independent of the Taliban and the country's central bank.
Humanitarian aid has dried up even more in recent months after the Taliban's ban on women working at NGOs. Numerous organizations, including the UN, had to suspend critical programs or operations in the country.
All the while, activists fear the Taliban may be gradually normalized on the world stage – even if it isn't widely recognized as a legitimate government and does not control Afghanistan's UN seat.
"They're posing in photographs with smiling diplomats, they're getting on private jets to fly off to important high-level meetings where people roll out red carpets for them," said Barr. "They're being permitted to take control of embassies in a growing number of countries. So I think from their perspective, it's going pretty well."
The dire situation means more than 1.6 million Afghans have fled the country since 2021, according to the UN. Even those refugees face a future of uncertainty, many still waiting to be admitted to the US and other Western nations, while some have been waiting so long they were forcibly deported back to Afghanistan and had to go into hiding.
"The only reason why I'm in Afghanistan and I'm staying here is to be next to my sisters and try to help them," said Seraj, the women's rights activists. "I have not lost all hope. But with every step of the way and with every decision, I'm seeing it becoming more and more difficult."
And for young Afghans hoping to preserve what's left of their future, fleeing seems the only option left.
"Of course, everybody loves to be in your own country, because this is our hometown. But I think there is no choice to stay here," said Zahra. "I have to decide about my future. So the best way is leaving the country."