Out in the Sahara Desert, in one of the most inhospitable environments imaginable, a natural solution to the climate crisis is growing ­– and at a rapid rate.
London-based startup Brilliant Planet has leased 6,100 hectares of land outside the remote coastal town of Akhfenir in southern Morocco, wedged between the Atlantic Ocean to the north and the Sahara to the south. And it's using it to cultivate algae.
Algae absorbs atmospheric carbon dioxide and emits oxygen via photosynthesis, and has been doing so since before the first land plants ever existed. Brilliant Planet's CEO Adam Taylor says the company has developed a way to grow algae at exponential rates starting in a beaker in a lab and ending in 12,000-square-meter pools of locally-sourced seawater. Taylor says the process mimics a natural algae bloom, and a test tube of algae can multiply to fill 16 of these giant pools – the equivalent of 77 Olympic-sized swimming pools – in just 30 days.
The algae is extracted from the water then pumped up a 10-story tower and sprayed into the desert air. In the roughly 30 seconds it takes to reach the ground, hot air dries the biomass out, leaving hypersaline algae flakes which can be collected and shallow buried, sequestering their carbon for thousands of years, the company claims.
"Nature-based solutions are a great way of removing carbon," Taylor told CNN, arguing that deserts are an under-utilized environment.
"It does not cost a lot of money to rent the desert (and) governments are enthusiastic to have any economic activity," he continued. What's more, "You're not competing with farms, you're not competing with forests, you're out of the way, not bothering people," he said.
Removing carbon dioxide
The UN's climate change panel the IPCC estimates that hundreds of billions of tons of carbon dioxide would need to be removed from the atmosphere by 2100 to limit global heating to 1.5 degrees Celsius.
The best way to do that is hotly debated. Many carbon capture solutions have been proposed, the most headline-grabbing being direct air capture. The technology, which has received multi-billion dollar backing by the US Department of Energy, uses machines with filters to scrub carbon dioxide from the atmosphere, which can then be stored underground or used in materials like concrete. Yet the technology remains small-scale, while its detractors say it's expensive, energy-intensive and unproven.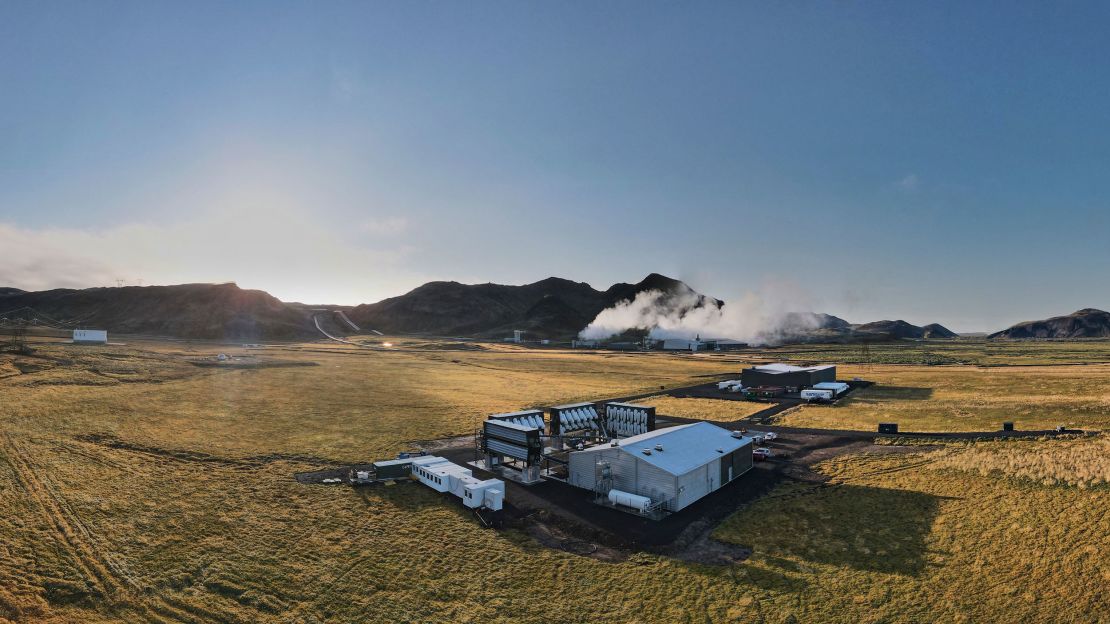 Other solutions, such as tree planting, biochar and bioenergy with carbon capture and storage have sought to make use of the natural carbon-capturing abilities of the planet's flora. Each have their pros and cons, including the infrastructure required and the length of sequestration.
Taylor claims that Brilliant Planet's solution can permanently remove 30 times more carbon dioxide from the atmosphere per hectare per year than a typical European forest.
In an email, Fatna Ikrame El Fanne, an environmental engineer and co-founder of grassroots movement Youth For Climate Morocco, described the use of algae as "a new and promising strategy" that "exemplifies an innovative use of natural process to address an urgent global issue."
Morocco's geographical characteristics make it a suitable environment, she said. "There are enormous desert regions in the country that might be converted for carbon capture and storage projects," she added.
Nevertheless, El Fanne expressed caution. "Microalgae production on a large scale might damage local ecosystems, strain water resources, and modify habitats," she said. "Sustainable land management approaches, efficient water consumption, ecological restoration, regulatory compliance, community participation, and continuing monitoring are required."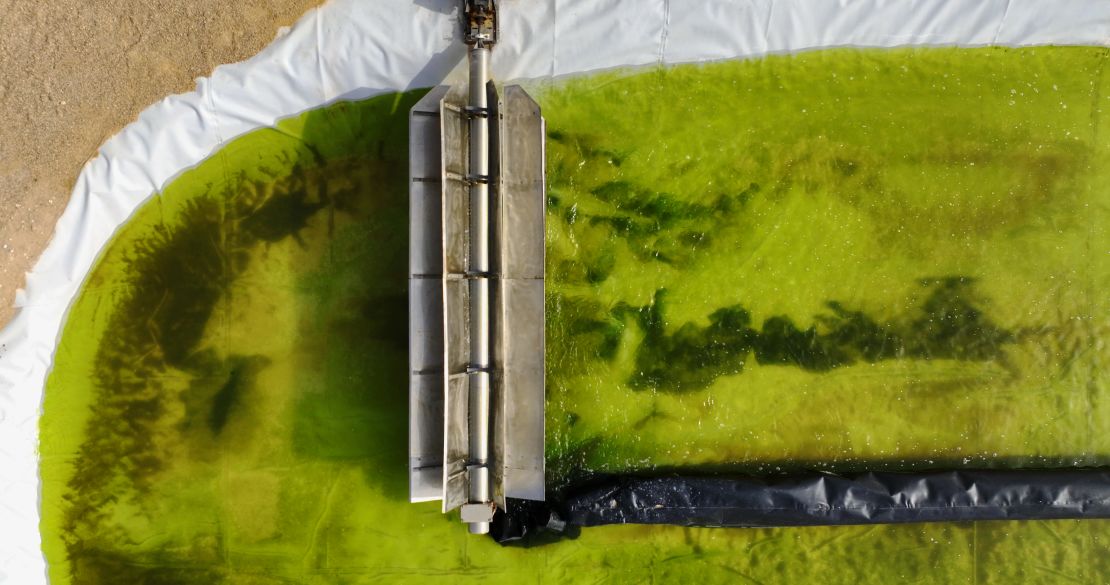 Preparing to bloom
Brilliant Planet's pilot site covers three hectares, and will be expanding to a 30-hectare demonstration facility at Akhfenir next year and the company has plans for a 200-hectare then a 1,000-hectare farm at the site.
A 1,000-hectare facility represents a baseline commercial site that would create around 250 jobs, mostly for skilled local workers, said Taylor.
Brilliant Planet plans to sell carbon credits to fund its operation and expansion. In July, it announced its first major deal, with global technology company Block, to remove 1,500 tons of carbon dioxide by 2027.
Carbon offsetting schemes are growing in popularity but the industry has been accused of a lack of transparency and regulation, with dubious effectiveness.
Most carbon credits purchased are in the form of avoidance (such as avoiding deforestation) rather than carbon removal, said Robert Höglund, an independent climate advisor.
Höglund co-founded cdr.fyi, a platform that monitors the global market for carbon dioxide removal. Of the more than 4 million tons of CO2 purchased by companies listed (including Block), just over 2% have been removed to date – but that's not necessarily a cause for concern, he said.
"The primary reason to buy carbon removal today is to further innovate and help the nascent sector to grow to meet its future need, not to maximize the number of tons removed today," Höglund explained. "By pre-purchasing tons from start-ups, first-of-a-kind facilities can be built and the methods tested out."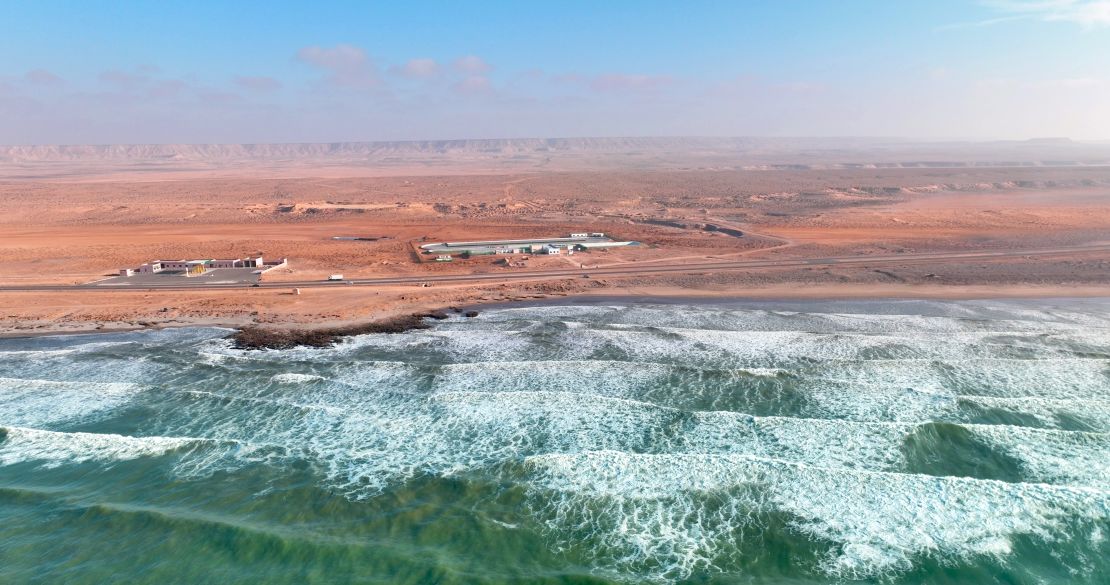 Taylor hopes the tangible, weighable algae flakes will make Brilliant Planet's model attractive.
Brilliant Planet has received over $26 million in investment to date and another funding round is scheduled for later this year.
Its goal is to remove one million metric tons of carbon dioxide per year – the same annual emissions of 217,000 cars ­– by the end of the decade. That would take 10,000 hectares across multiple sites and investment of around $1 billion, said Taylor.
The CEO is undaunted by either figure. "Globally, we've identified about half a million square kilometers of flat desert-ocean land where it works," Taylor said, adding that the company hopes to set up in Namibia next.
Even so, there's an acknowledgement that one company can't do it all – and can't go it alone. "We are part of a cohort of probably 40 to 50 weird and wonderful ideas of how people can remove carbon from the atmosphere," Taylor said, calling for "a Manhattan Project-type attitude" to tackling carbon capture.
Whether algae is the solution the world needs remains to be seen. But the idea's growing on people.