Lionel Messi said he is "very happy" with his decision to sign for Inter Miami after bringing the Major League Soccer (MLS) club to the brink of its first ever piece of silverware.
Messi has scored nine goals in the six matches he's played since signing for the club in July – the tally puts him third in the club's all-time scoring list and just 20 goals behind compatriot Gonzalo Higuain at the top – whilst helping Inter Miami to the final of the CONCACAF Leagues Cup.
Inter Miami defeated Philadelphia Union 4-1 on Tuesday in the semifinal, with Messi scoring once again, to book its place in the final where it will face Nashville SC on Saturday in Nashville, Tennessee, and present the club the opportunity to win its first trophy in four seasons of competition.
Whilst admitting he is still adjusting to life in the US given it's only been a month and a half since he moved to the country, Messi expressed his contentment over his decision to sign for Inter Miami over reported interest from Saudi Arabia or elsewhere.
"I came here to play and to keep enjoying soccer which is what I loved my whole life and I choose this place because of all those things," Messi, speaking in Spanish, told reporters on Thursday.
"I can tell you that I am very happy with the decision I made and for how my family and I live our day-to-day lives and how we enjoy the city and this new experience and how the people received us from the first day, from the people of Miami and the people of the US in general.
The 36-year-old specifically highlighted the Florida climate as something that has taken some adjusting to.
"I came from a month and a half of vacations, so yes at first the day to day and training was hard, and the humidity was hard," Messi said. "It is really hot. So it's hard to adapt to this climate, but I talk with the other players who have been here their whole life and still suffer with the heat."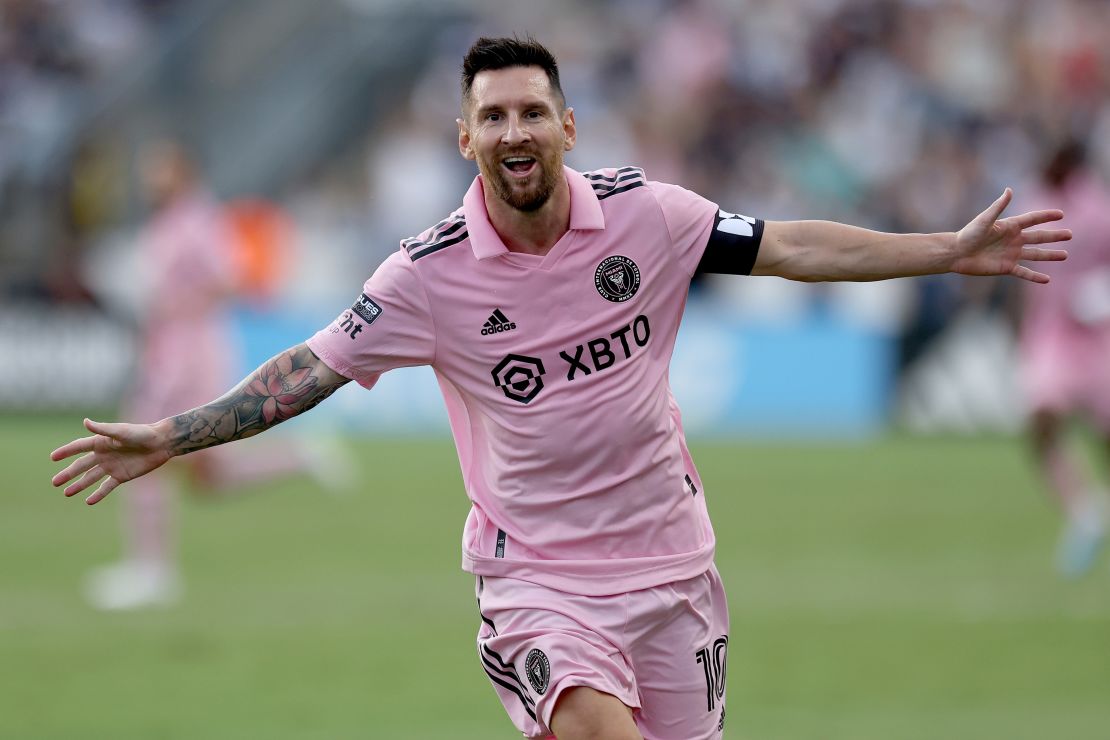 Messi went on to compliment the club for helping the transition period off the field which he and his family have gone through.
"To be sincere with you we are still trying to accommodate because it has only been about a month and a half since we have been here in Miami and we still don't have the house where we are going to live in so we still don't have a definite place to live," Messi said.
"But it has been very easy, very easy. We were convinced we wanted to come here, and the people made it very easy, the people in the club and the people I see day to day in the streets and the amazing city, it makes living here very easy and happy.
"The school too has helped us get comfortable and get settled in in our day-to-day lives, so it was a lot easier than I thought it would be because our experience of changing from Barcelona to Paris was very complicated and this has been completely different."
And now, after an excellent start to life with Inter Miami, Messi said it would be "incredible" to lead the MLS club to the first trophy in its history.
"It would be incredible not only for me, but for the fans of the club that want us to keep growing and have a big change, so winning titles helps a lot with that," Messi said.
"And it would be very impressive. The truth is that it is very nice how the Inter fans come to each game to support us and that stadium has been filled. It is a very young club with very little time that it has been here so to win the first title would be amazing for everyone."
The Leagues Cup, an annual tournament between MLS and Mexico's Liga MX, was expanded this year to include all teams in each league.