The day before former President Donald Trump announced he would not participate in the 2024 Republican presidential primary debate, GOP Rep. Marjorie Taylor Greene of Georgia campaigned at the Iowa State Fair on Trump's behalf.
Greene was photographed pouring drinks for fair goers and parading a Trump campaign flag on the iconic ski lift overlooking the fair.
On Wednesday, Greene will join other key Trump congressional allies at the Republican primary presidential debate in Milwaukee to represent the former president at the request of the Trump campaign, amid a crowded Republican field of candidates.
And on Thursday, Greene will have another opportunity to rally around Trump – this time near her own backyard – as he turns himself in to the Fulton County jail for his fourth arraignment, after being indicted for his alleged role participating in schemes to meddle with Georgia's 2020 presidential election results.
Greene said it's still up in the air whether she will ultimately go, given the brief time Trump will actually be there and the tight security measures around the jail. But she has flights reserved just in case.
"I just talked to President Trump earlier today and told him that, of course, I'd be there in any capacity that he needed me," Greene told CNN.
Greene's moves are part of a broader web of Trump surrogates and allies who have fanned out across the airwaves, hit the campaign trail and made legislative moves to support the former president as his political and legal battles have converged – a familiar playbook deployed by a recurring cast of characters that have taken similar steps after Trump's previous three indictments.
The Trump campaign has eagerly leaned into the former president's deep bench of congressional support both to go on offense against political opponents like Florida Gov. Ron DeSantis and to play defense from the onslaught of legal challenges, particularly in recent weeks.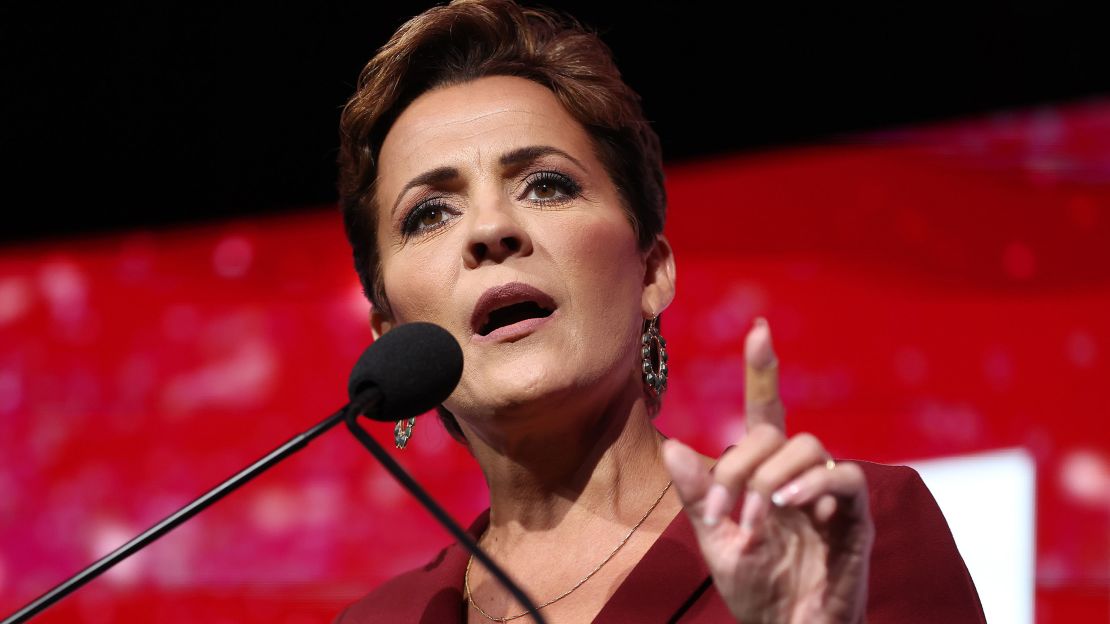 When Trump himself went to the Iowa State Fair earlier this month, he was flanked by a number of Florida Republicans including Reps. Byron Donalds, Greg Steube, Matt Gaetz and Anna Paulina Luna who all have endorsed him over DeSantis – a show of Floridian force that was meant as a clear jab at one of Trump's top rivals in the race.
But the face time with his Capitol Hill supporters has also given Trump more direct insight into the House GOP's maneuvering. Donalds flew with the former president on his private plane to the Iowa State Fair last weekend, and told CNN that Trump asked members on the plane for updates on the congressional investigations into the Biden family and the status of House Republicans potentially opening an impeachment inquiry into President Joe Biden over his son's foreign business dealings.
"Of course he is interested," Donalds said, though he emphasized Trump was not giving any marching orders and simply asking for updates. "In six months, his political opponent is going to be Joe Biden again. Wouldn't you be interested?"
Gaetz, who told CNN he plans to be in the spin room for Trump on Wednesday, framed the former president's questions about a potential Biden impeachment inquiry by saying: "It's really piqued the interest of the country, and I don't think he's immune from having an interest in it."
Given the former president's focus on the topic, it's no surprise that multiple GOP lawmakers have jockeyed to become the face of a potential impeachment effort. The day before appearing with Trump in Iowa, Steube filed articles of impeachment of his own against Biden.
"How many of you think we should impeach Joe Biden?" Steube asked standing on stage next to Trump on August 12.
Trump then put his hand on Steube's shoulder as the crowd started chanting "Trump!"
Trump surrogates plot debate strategy
Some of the Trump surrogates, who were asked by Trump's team to represent the former president at the debate, are doing their homework ahead of Wednesday: They have been prepped by Trump-aligned GOP strategists and received opposition research memos about the other candidates, according to multiple sources.
The surrogates are being encouraged to not only focus on attacking the other Republican candidates, but to also boost Trump by talking about his platform and highlighting his commanding lead in the primary. As with all previous indictments Trump has faced, his team circulated talking points to his surrogates and allies, arming them with campaign-approved information to defend the former president. They have also created talking points related to Trump's surrender to the Fulton County jail on Thursday, two sources familiar with the materials told CNN.
"We want to make sure that the Trump campaign is well represented everywhere," Gaetz said. "That means with our activists and volunteers, it also means with media. So I'm sure we'll have a lot to say after the debate, but I kind of want to see it play out."
Donalds, who will be at the debate on Wednesday for Trump, told CNN his strategy going into the night will be to "watch the debate. See what happens," adding, "My goal is being a supporter of the president's to help him win our nomination. And everything else falls into that."
On top of getting the former president's message out, there are potential political upsides for the lawmakers who act as surrogates for Trump, who is known to reward loyal allies, like Greene who has long been rumored to be seeking Trump's pick to be his running mate.
When asked if he would be open to serving as Trump's vice president or in a future Trump administration, Donalds told CNN: "Look, who wouldn't? Who wouldn't? That's something where it's really up to him and his team. I have no control over that. But for me and you know, I told them this, I'm about winning. I just want to win and get this country back on track."
Kari Lake, who is also expected to be at the debate on behalf of Trump, could benefit particularly from a Trump endorsement as she is openly weighing a bid for the US Senate on the heels of her failed gubernatorial bid in Arizona, and is even considered to be vying for a spot on Trump's ticket.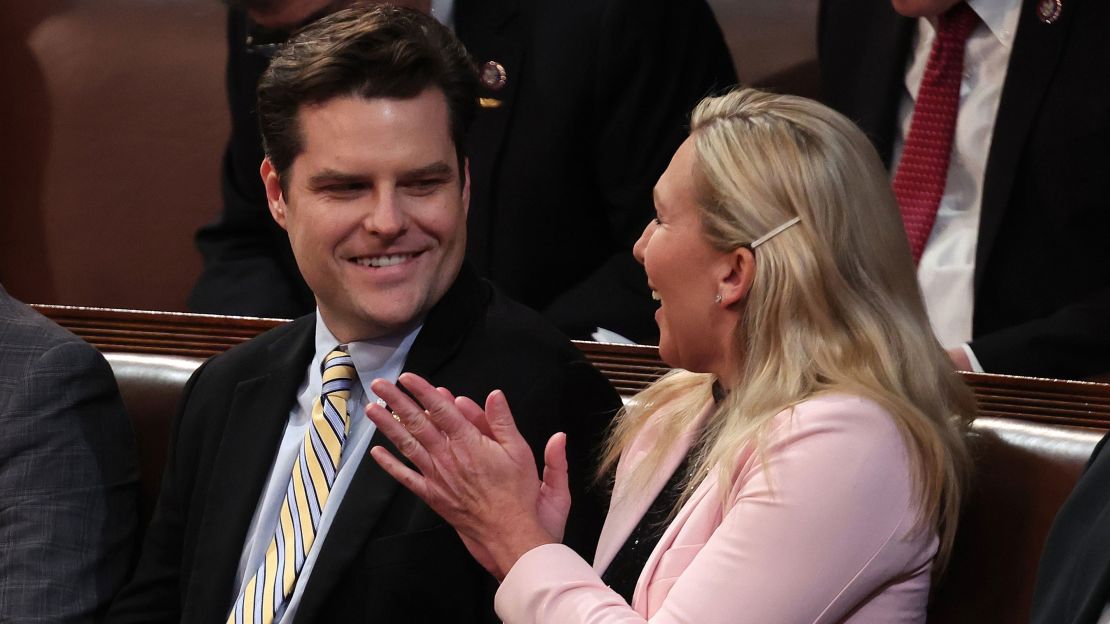 Lake has no concerns that Trump's absence Wednesday will give other candidates the kind of breakthrough that will allow them to surge ahead of Trump.
"The very fact that the last interview I just did, and the interview before that, and the interview before that, everybody has been asking about President Trump tells me he's already won," she said of Trump. "Nobody has asked me about these other people."
In addition to being at the debate to represent Trump, Gaetz and Greene are planning to host an exclusive post-game show to break down the debate.
"I've never been to a presidential debate. … So this whole thing is kind of a new experience for me," Greene said. "But honestly, this is the number one comment I've heard from everyone: It's really boring without the president here."
Trump's team had reached out to even more GOP members of Congress, both in the House and the Senate, to represent him in Milwaukee, but at least two informed the former president they were unable to attend due to traveling commitments, sources close to both Trump and the members told CNN. The plan initially was for Gaetz, Greene, Lake, Donalds and GOP Rep. Wesley Hunt of Texas to represent Trump in the spin room at the debate, but the debate host, Fox News, informed the Trump campaign on Monday that they will no longer provide credentials to some surrogates of the former president to attend the spin room given Trump is not planning on participating, three sources with direct knowledge of the matter told CNN. Fox News is in charge of credentials for the spin room. However, the RNC manages credentials for the actual debate, and sources said those tickets are still expected be honored. Gaetz told CNN he plans on being in the spin room for Trump.
Trump won't be the only presidential candidate to have a congressional presence in the spin room. Rep. Chip Roy of Texas, who became the first House Republican to back DeSantis for the GOP nomination, told CNN that he will be there on Wednesday, while a GOP source confirmed that Sen. John Thune of South Dakota will attend the debate on behalf of South Carolina Sen. Tim Scott.
Even before members of Congress could face off on behalf of their endorsed presidential candidates, Greene was already goading Desantis supporters by tweeting a photo of a bingo card intended on mocking the Florida Governor's debate performance.
"Everyone get your bingo cards ready for tomorrow night!" she tweeted.
CNN's Alayna Treene and Kristen Holmes contributed to this report.