Magnus Carlsen defeated Rameshbabu Praggnanandhaa in a tiebreak to become Chess World Cup champion on Thursday.
After the two had drawn the opening two games of the final, Carlsen won the first of two tiebreak games before drawing the second frame to clinch his first World Cup title.
The Norwegian grandmaster has now won every major individual classical chess tournament and, as Chess.com puts it, "completes chess" with his victory in Baku, Azerbaijan.
Even Carlsen acknowledged his own achievement on social media, posting the question, "Chess?" along with a GIF from a popular UK TV show, 'The Inbetweeners,' with a character saying, "Completed it."
It's been a grueling few weeks for the two players, who have had to overcome numerous opponents for their spot in the final.
Things were made even more complicated for Carlsen when he came down with a bout of food poisoning earlier in the week.
And with Carlsen's health concerns a major talking point, there was very little to separate him from teenage Indian chess sensation Praggnanandhaa, commonly known to fans as Pragg.
Two draws opened up an enthralling final, with millions across the world tuning into watch arguably the sport's two biggest names clash – at one point, there were 115,000 people watching the live stream of the first game of the final with over 150,000 tuning in for the tiebreak.
In said tiebreak – which took the format of a two-game rapid match – Carlsen showed why he is the reigning World Rapid Champion and world No. 1, outmaneuvering Pragg and putting the 18-year-old in time trouble to win the opening game of the tie break.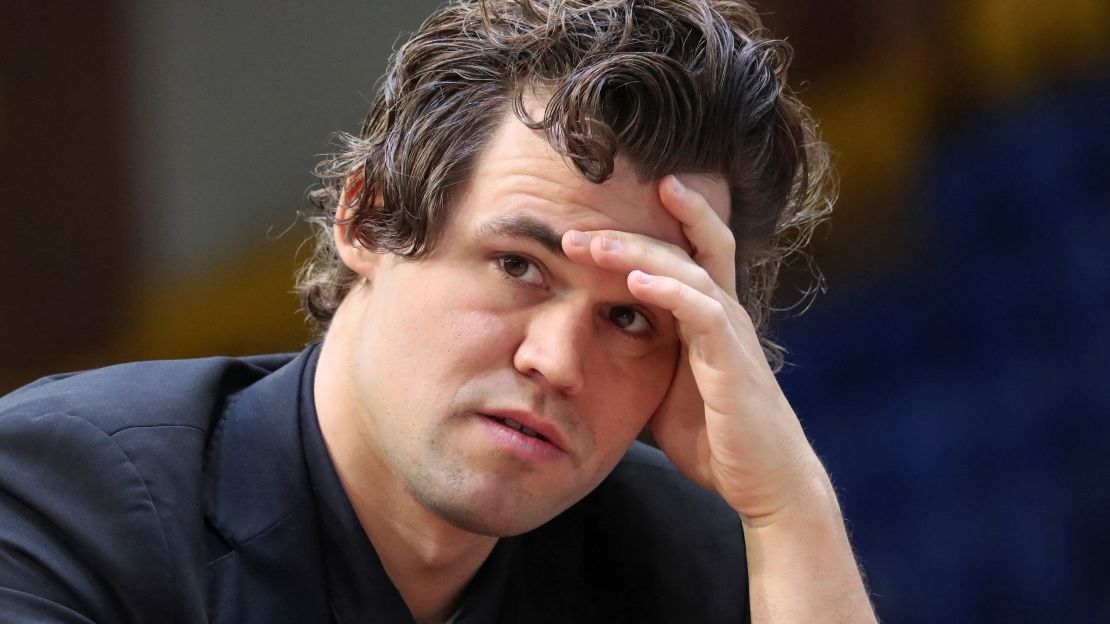 Needing just a draw to claim his first World Cup title, Carlsen was able to hold on for just that result and add to his set of chess trophies.
For Pragg, the World Cup was somewhat of a breakthrough onto the top table of the sport.
Pragg – who made history earlier in his career in becoming the youngest ever international chess master at the age of 10 years, 10 months and 19 days – beat two of world's top three on his way to the final and secured his place in the 2024 Candidates Tournament which determines the challenger to compete for the World Chess Championship.
The winner of the Candidates Tournament faces the reigning champion for the crown of world champion, which is currently held by Ding Liren of China. Ding's victory ended the reign of five-time champion Carlsen, who had decided not to defend his title earlier this year.