Editor's Note: Michael Bociurkiw (@WorldAffairsPro) is a global affairs analyst currently based in Odesa. He is a senior fellow at the Atlantic Council and a former spokesperson for the Organization for Security and Cooperation in Europe. He is a regular contributor to CNN Opinion. The opinions expressed in this commentary are his own. View more opinion at CNN.
The BRICS bloc of emerging nations — Brazil, Russia, India, China and South Africa — this week more than doubled its membership, extending the welcome mat to cash-rich Saudi Arabia and the United Arab Emirates, outlier Iran, as well as Argentina, Egypt and Ethiopia. The move breathes new life into a group set to rival the G7 and brings the world closer to multi-polarity.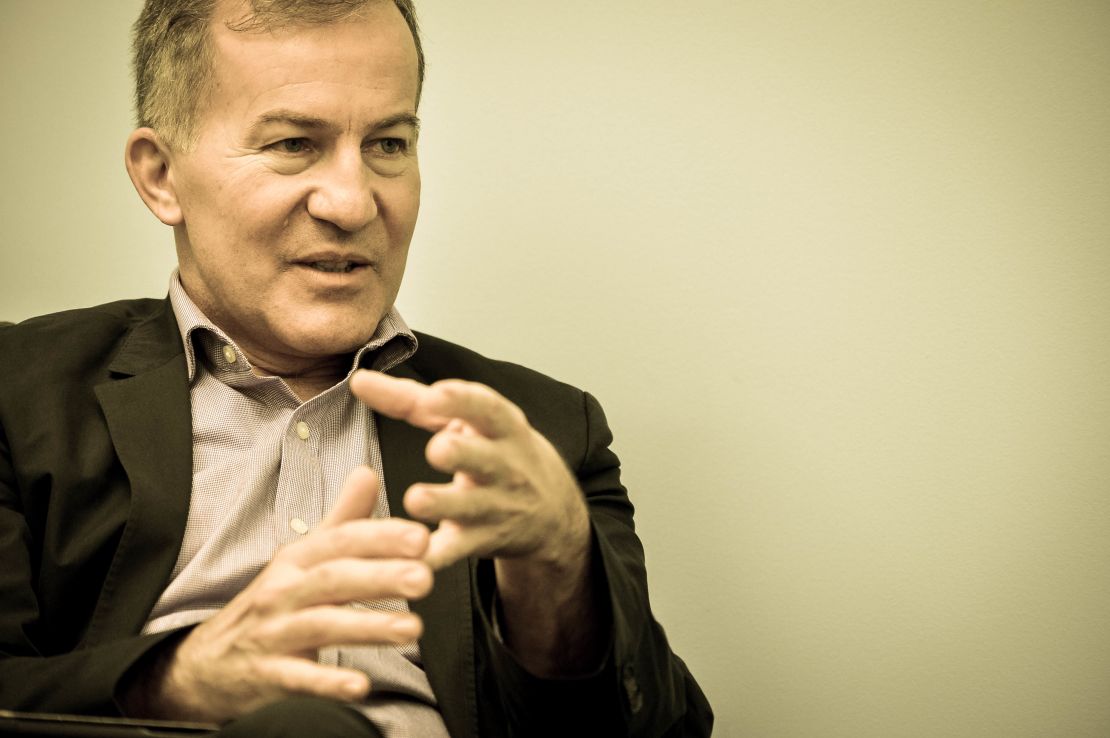 Today's summits rarely wind up with seismic accomplishments — especially ones with such relatively unwieldy and uninspiring titles as "BRICS and Africa: Fostering Collaborative Growth, Sustainable Progress and Comprehensive Multilateralism."
But the relatively young and sidelined BRICS bloc — formed in 2009 and representing some 40% of the world's population and a quarter of the global GDP — was able to overcome opposition among its five members and add significant muscle to potentially challenge much-maligned western forums.
The expansion appears to have been pushed by heavyweight of the bloc, China, which said it would "inject new vitality." But in whose interest?
Complaints of marginalization and exploitation were a common theme in the speeches from dozens of smaller, non-member countries, on Thursday. As if to send a signal that their cries are not falling on deaf ears, Chinese President Xi Jinping told leaders that "China is a friend Africa can count on."
He boasted of his country having helped bankroll more than 6,000 kilometers of railway, over 6,000 kilometers of roads and some 80 power facilities on the continent. (Meanwhile, China's lending activities have previously been criticized by the US as leaving developing nations trapped in debt, something Beijing rejects.)
Boxing rings for tantrum diplomacy
Brazil is said to have been weary of bloc expansion on the grounds that it would make it too unwieldy. Indeed, if you've followed the western-led summits in recent years, these high-stakes talk shops appear to have degenerated into boxing rings for tantrum diplomacy — whoever screams the loudest gets their way.
Final communiques get watered down to the point where they are either meaningless or don't get issued at all. Representatives of smaller countries often go home disenchanted.
Can BRICS change all that? Even though expansion would bring more disparate views, the bloc operates on a consensus basis, and working with such a model can be cumbersome — as I've experienced first-hand.
It's hard work — I've seen it close up at the Organizations for Security and Cooperation in Europe (OSCE) where I worked in the past — and it can be ugly. When Russia decided it didn't want independent international observers in Ukraine's occupied Donbas region, it simply used its OSCE veto to bring it to an end.
Judging from the speeches at the Johannesburg summit, there are still themes and causes which unite members: lessening reliance on the almighty dollar for international trade and commerce (though if this were to occur, it could begin to destabilize world markets), reform of the UN system (in my opinion, a good thing) and collectively standing up to, as Venezuelan President Nicolás Maduro said, "unilateral coercion" in the form of western sanctions.
What goes up, must come down
During the three-day summit, real-world events still managed to pierce this bubble of easy camaraderie. BRICS leaders could be forgiven for not knowing whether to exhibit exuberance or concern on Wednesday. Around lunchtime, cheers could be heard from the Indian delegation as the successful landing of the Chandrayaan-3 spacecraft onto the moon was announced, just days after Russia's failed attempt. (Summit host, South African President Cyril Ramaphosa, said it should be seen as an accomplishment for the entire BRICS bloc.)
Hours later, just as BRICS leaders were sitting down to dinner, news alerts started to steal the show on the crashed private jet said to be carrying Wagner Group boss Yevgeny Prigozhin. With at least four nations on the continent relying heavily on Wagner for security protection or mineral extraction services, it, too, couldn't be ignored.
Swagger and style
No summit — and I've covered many — is worth its salt without eavesdropping on the nuances of high-stakes diplomacy. Whether it was watching the confident swagger of Xi (with enough hubris to skip an opening business forum session), the signature fashion style of Modi, the grumpiness of Russian President Vladimir Putin's stand-in, Foreign Minister Sergey Lavrov, or the populist rants and script fumbling of Brazil President Lula da Silva. Speaking of Lula, he was the only leader to speak at length about Russia's aggression in Ukraine — saying "everyone suffers from the consequences of the war."
What also set the summit apart from G7 and G20s was that the vast majority of prime real estate in the media center was given to smaller, non-English speaking outlets from the developing world. However, media access to leaders and delegates was also extremely limited — a practice more in line with authoritarian regimes.
Host South Africa just manages to pull it off
That South Africa managed to pull off hosting the summit is an accomplishment in itself. Hosting dozens of heads of state is daunting enough — but taking place against a backdrop of chronic power outages (some traffic lights, or robots as they are called here, did not function most of the time), intermittent internet connectivity (mostly due to cable damage between the Democratic Republic of Congo and Cameroon), crumbling infrastructure and a worrying crime rate, was impressive.
"It's truly heartening to see that, despite the challenges we confront, we can still demonstrate our capacity to host world-class events," Nontsikelelo Mdlankomo, a Johannesburg artist, told me.
Many people on the ground told me the number one accomplishment of hosting BRICS would be to bring an end to the chronic power outages, which have clobbered the country since 2008.
Xi, whose visit also marked 25 years of diplomatic relations between China and South Africa, threw Ramaphosa and the ruling African National Congress (ANC) party a lifeline with a donation of emergency power equipment worth 167 million rand ($8.9 million), plus a multi-million dollar grant for the power sector.
Even though the BRICS Summit failed to make progress on such issues as a currency alternatives and opening up the Black Sea to Ukrainian grain exports — which many African countries depend on — a bloc that has the world's only two billion-plus population nations, three nuclear powers, and two oil-rich nations cannot be easily written off.
Of course, unity and direct discourse are good — but not at the expense of tilting the world more toward authoritarianism.
At the end of the day, the summit should be chronicled as a clear win for Xi, a stage for a virtual show of bravado from an increasingly isolated Putin and the flash of a warning light to US-led western democracies that the concerns of developing nations shouldn't be taken for granted.