Three US Marines who died when their Osprey aircraft crashed during a military exercise in Australia have been identified by their unit.
Corporal Spencer R. Collart, 21, Captain Eleanor V. LeBeau, 29, and Major Tobin J. Lewis, 37, were among 23 Marines on board the MV-22B Osprey when it crashed on Melville Island around 9:30 a.m. local time Sunday.
Collart was the Osprey crew chief, LeBeau a pilot and Lewis the executive officer of Marine Medium Tiltrotor Squadron 363 (VMM-363), their unit said Monday.
"We are deeply saddened by the loss of three respected and beloved members of the MRF-D (Marine Rotational Force-Darwin) family," said Col Brendan Sullivan, their commanding officer of the unit. "Our thoughts and prayers remain with the families and with all involved."
Of the other 20 Marines, three are still being treated in Royal Darwin Hospital. One of them is in critical condition, the other two are stable. The remaining 17 were treated for minor injuries and released.
The cause of the crash is under investigation.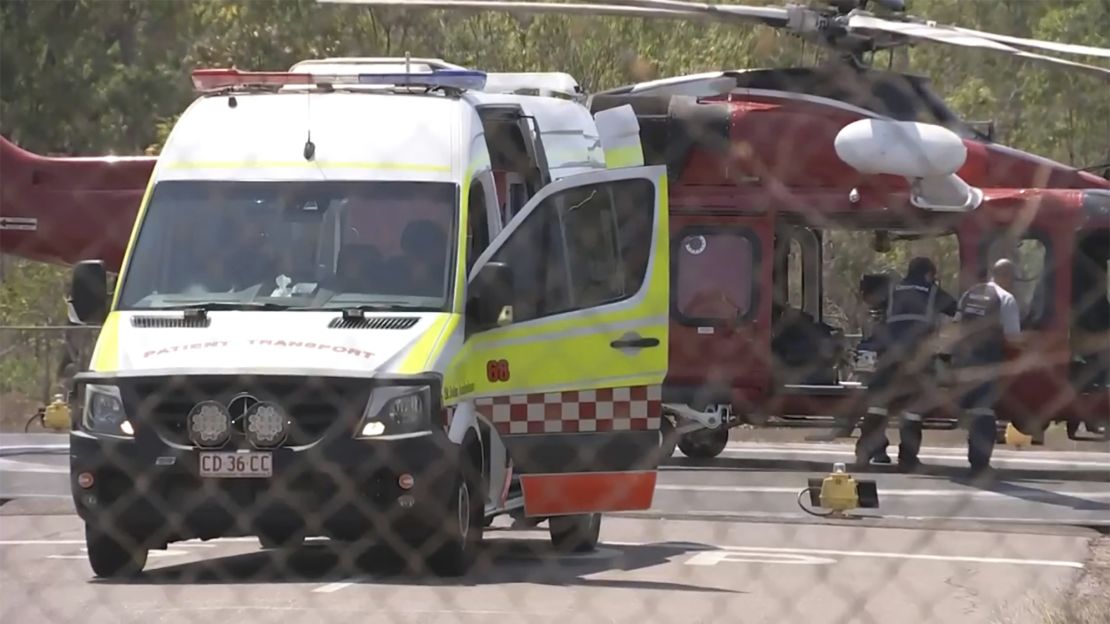 US Defense Secretary Lloyd Austin offered his condolences to the families of those killed and injured.
"These Marines served our country with courage and pride, and my thoughts and prayers are with their families today, with the other troops who were injured in the crash, and with the entire USMC family," he said on X, formerly known as Twitter.
The aircraft that crashed was one of two US Marine Osprey aircraft that left Darwin Sunday morning and flew towards the Tiwi Islands, about 80 kilometers away, Australia's Northern Territory Police Commissioner Michael Murphy said.
Sullivan thanked the Australian forces and other groups who helped the Marines following the incident.
"We would like to express our sincere gratitude to the Australian Defence Force, Northern Territory Police, Northern Territory Government, CareFlight Air and Mobile Services, NT Health, National Critical Care and Trauma Response Centre, and Tiwi Island Government, who have come together to assist us in this difficult time," Sullivan said.