Sign up for CNN's Stress, But Less newsletter. Our six-part mindfulness guide will inform and inspire you to reduce stress while learning how to harness it.
Berkeley, California
CNN
—
In the pottery classroom at the North Berkeley Senior Center, Josie Adler shapes lumps of clay into works of art. Carving knives, awls, paintbrushes and molds are scattered across the long tables where she and about 10 other students craft their wares, pausing occasionally to push up eyeglasses from the tips of their noses.
In a yoga class upstairs, a few people stretch and work on their balance. Of the dozen or so older adults present at a recent visit, none has written a living will or mapped out a plan for how they want to age.
"I'm avoiding plans," Adler, 80, said as she molded a decorative mask.
The Covid-19 pandemic has made her treasure the present, she said, and she prefers to live life "one day at a time" rather than making an agenda for the future.
Paula Lawrie, who was finishing a terra-cotta ornament adorned with flowers and leaves, said she was contemplating a do-not-resuscitate order but had yet to sign the document.
Yoga student Jean Doak, soon to turn 80, said she created a trust and a will after a casual chat with friends during a plane ride. But she hasn't considered a living will, even though she spends several hours a day taking care of a friend.
"When I get to the point where I can't (be active), it'll be bad," Doak said.
Adler, Lawrie and Doak said they hadn't spelled out a plan for how they would like to live out their final years, including caregiving, living arrangements and who would have the power to make decisions for them. The three women hoped that any downslide would happen quickly and without suffering.
They are like many Americans, most of whom are not doing enough planning about how they want to age.
Among nearly 800,000 Americans surveyed in 150 studies, only 29% had completed a living will that detailed their care wishes, and only 33% had designated a health care power of attorney, according to a 2017 University of Pennsylvania study.
The pandemic didn't do much to change this behavior. In May 2020, as older people were dying of Covid-19 at alarming rates, a Gallup Poll found that more than half of Americans surveyed said they did not have a living will.
For many people, it comes down to a natural reluctance to talk about their own mortality, experts say.
"When they do not want to talk about anything regarding death, they will say, 'My kids will deal with it,'" said Barbra Braganza, a social worker who worked for eight years at On Lok, a community-based senior service organization in San Francisco. "Then I say, 'Oh, do your kids know that?' Those are perfect open dialogues."
Braganza recommends that people start raising the issues with their aging parents gradually, presenting various scenarios and options. Ultimately, the person would need to sign legal documents that reflected their wishes about whom to contact in an emergency, who could make decisions about their health, and under what circumstances they would want or not want to be resuscitated.
Social workers can help people update their choices periodically, especially before important events such as surgeries or if the designated decision-maker can no longer fulfill that role.
Adult children may be hesitant to engage in these conversations, but "there may be something that happens where you have to make a decision immediately. We want to avoid that," Braganza said.
A continuous conversation about aging
Declining health or accidents often prompt older adults and their families to recognize and plan for aging, gerontologists and social workers say, but these discussions should not wait until people are elderly.
The conversation should start early and continue throughout a person's life, said Andrew Scharlach, emeritus Kleiner Professor of Aging at the School of Social Welfare at the University of California, Berkeley. And it should not be limited to aging but also extend to career, financial planning and other aspects of life.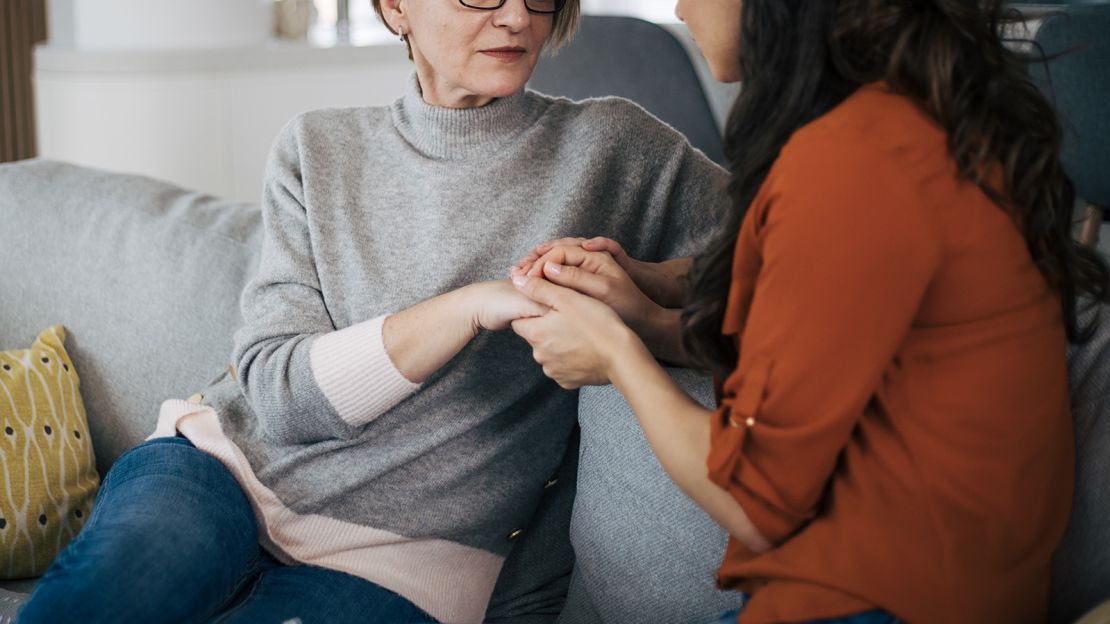 The continuous conversation enables family members to understand what's important to the older person, "so that they can help them have what they want," Scharlach said. Starting early means the older person may be less nervous that their children will perceive them as no longer capable and take over decision-making without their consent.
The conversation can be harder to have the longer it is put off, as Cuidonce Corona, a mental health clinical supervisor who works with older adults in Berkeley, found when she tried to guide a man and his family during a health crisis.
"I sat with one senior when he was given the diagnosis of having Alzheimer's, and he was fearful because his mother had passed away from Alzheimer's, and he saw the decline in his brother," she said.
Initially, Corona thought his fear came from the signs and symptoms he was experiencing, so she suggested that the family discuss caregiving options or whether the man should move to assisted living.
"When the argument got intense, the man lay back on the sofa with his hands on his face," Corona said. "I suddenly realized his stress was actually about what the diagnosis means for him and his family."
Corona talked to each family member individually, and they devised a plan. Some members organized in-home support services, while another agreed to handle the bills and others offered to help pay them.
Reducing fall risks
One way to plan is in assessing a loved one's home for fall risks and adapting it for such things as walkers and wheelchairs.
Gerontologist Dr. Machiko Tomita, a clinical professor of rehabilitation science at the University at Buffalo in New York, led a team in developing a home safety assessment tool.
Her checklist outlines potential hazards in a home, identifying items that may increase the risk of falls and suggesting measures to prevent them. Tomita said 1 in 3 older adults falls each year, and about half of those fall again the next year. The US Centers for Disease Control and Prevention lists falls as the leading cause of injury for people age 65 and older.
"You can improve balance and train your body up to 74, but after 75, it's going to be very hard," Tomita said.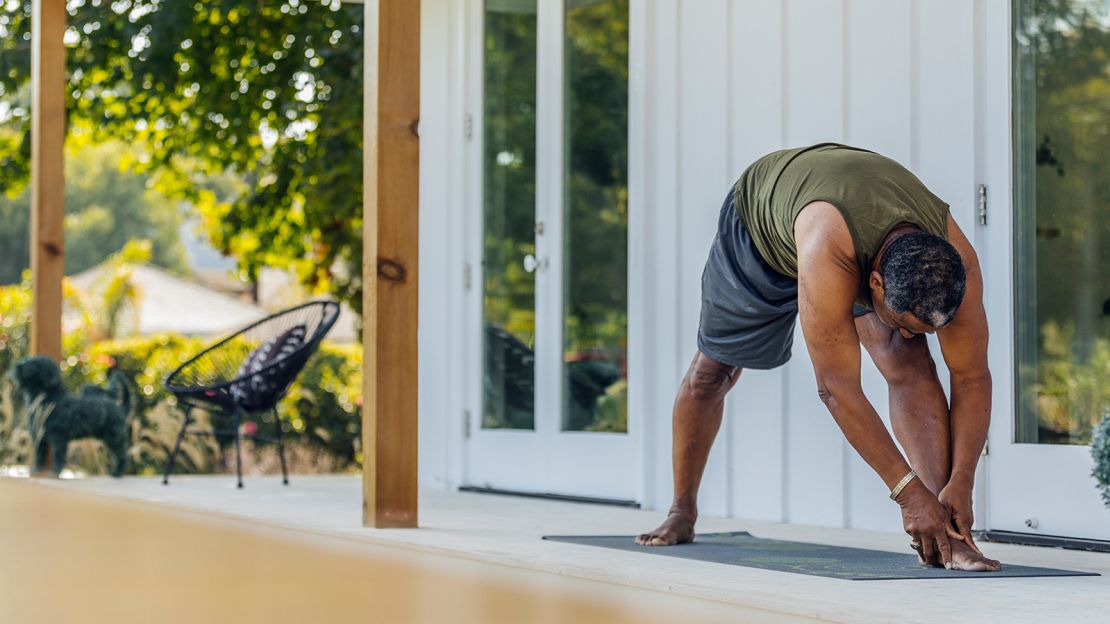 She recommends paying attention to the signs of aging before turning 65. This includes monitoring weight, water intake, nutrition, exercise and assessment of the residential environment.
Another helpful tool is the "40-70 Rule," a home care company's plan for starting these conversations. The rule is based on an approximation that when people approach age 40, their parents are about 70, which is a good time to have the aging talk to cover living arrangements, finances, health, driving, dating and end-of-life issues.
"One of the motivations behind 40-70 was that maybe the trigger should be a specific age rather than waiting for an event to happen," said Jake Harwood, a University of Arizona professor of communication who contributed to Home Instead's 40-70 Rule. "If something happens, they can put a plan into action."
Harwood believes older people should initiate the conversation, because younger generations may be afraid of offending or embarrassing their parents.
"They can be clear that, 'I don't need any help right now, I'm perfectly fine driving, good around the house and cooking myself, but I just want to plan for what might happen in five or 10 years from now,'" Harwood said. "Whereas, if you wait until you have a car accident, your child is really going to take those car keys away."
Scharlach recommends adult children start talking to their parents by talking about other people struggling with aging. "I see your brother or your sister or Uncle Joe, you know, where things are happening with them. I don't want that to happen to you."
Experts advise that you start with the same guiding principles: to understand and respect a person's priorities and wishes for how they want to age and help them get there.
Leqi Zhong is a writer with the Investigative Reporting Program at the University of California, Berkeley Graduate School of Journalism. She reported this story through a grant from The SCAN Foundation.