A novel trial that has been described as "the last roll of the dice" for a generation of HIV vaccines has entered its latter stages.
Called PrEPVacc, the trial is testing two vaccines alongside two forms of pre-exposure prophylaxis (PrEP) to test vaccine efficacy while offering protection to prevent the spread of HIV.
African-led and coordinated out of Entebbe, Uganda, with international support, its success could mark the start of a new phase of vaccine development. Should it fail, it could also see immunologists give up on a generation of vaccines.
Nearly 40 years since HIV was identified as the cause of AIDS, and 36 years since the first HIV vaccine trial, the medical community still does not have a working vaccine. Although antiretroviral treatments are well established, access varies. UNAIDS estimates 630,000 people died from AIDS-related illness globally in 2022, while 39 million people are living with HIV, including 1.3 million people newly infected last year.
The hope is that PrEPVacc will succeed where other trials have fallen short – most recently HVTN 702 (dubbed "Uhambo"), halted in February 2020, HVTN 705 ("Imbokodo"), discontinued in 2021 and HVTN 706 ("Mosaico") in 2023, all of which were found to be safe but ineffective at preventing HIV.
Only one clinical trial, which took place in Thailand with results published in 2009, has been found to show modest effectiveness at preventing HIV infection. The efficacy of that vaccine, RV144, was about 30% (although the findings continue to be debated). For PrEPVacc to be considered a success, either of the two vaccines being tested will need to achieve an efficacy of at least 70%.
One vaccine combines pieces of synthetic HIV DNA with a protein base, while the other combines DNA, MVA (a weakened pox virus) and a protein base, like that used in RV144.
"This is an evolution (of RV144), not a revolution," said Jonathan Weber, lead applicant and coordinator of PrEPVacc, and director of the Imperial College Academic Health Science Centre in London. "These are both regimens which have never gone into efficacy study before," he added, describing the vaccines as "the best we feel, at the moment, that medical science can provide."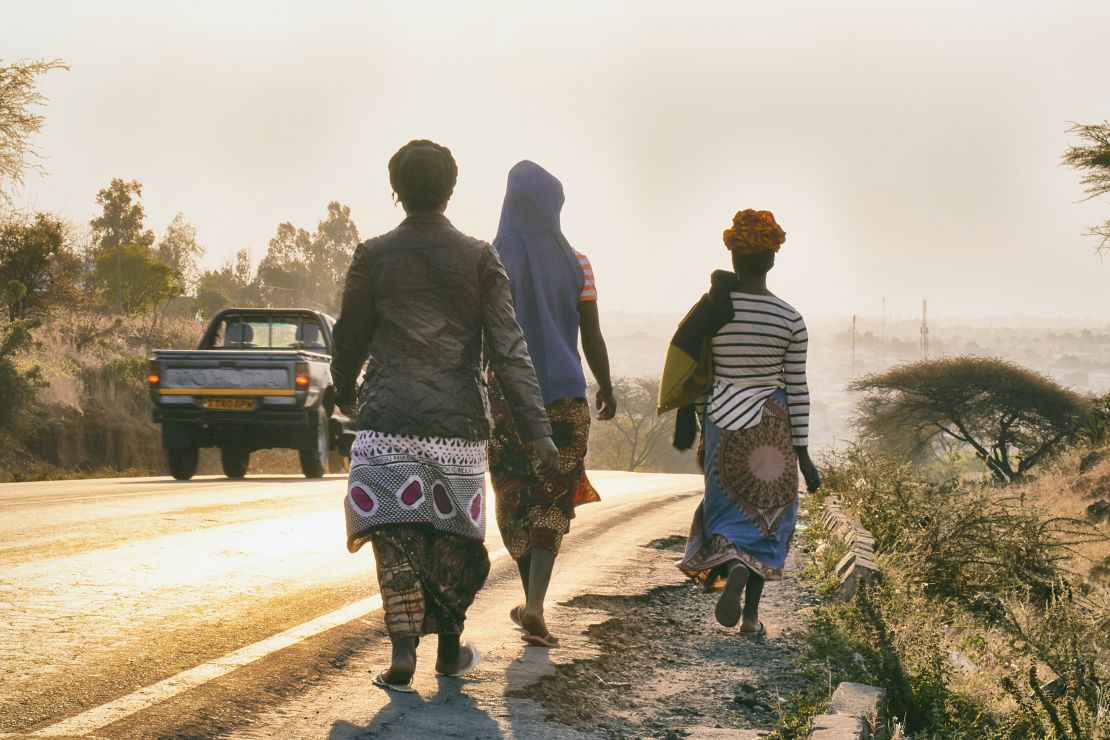 The clinical trial began enrollment December 2020 and signed up the last of its 1,513 participants in March 2023. The participants are all between 18-40 years old and live in South Africa, Uganda or Tanzania.
All three countries have high rates of HIV/AIDS in adults, sitting within the top 15 countries in the world per 2021 estimates. But that is not necessarily why they were chosen to participate, said Eugene Ruzagira, PrEPVacc trial director.
Ruzagira is himself Ugandan, based in Entebbe at the Medical Research Council/Uganda Virus Research Institute, and oversees a team of researchers at trial sites in Durban, South Africa, Masaka, Uganda, and Dar es Salam and Mbeya, Tanzania. These locations, he explained, "had experience doing HIV prevention studies, not only vaccine trials, have established very good connections with the communities, and have the infrastructure we require."
Though funding for PrEPVacc came from the European Union-sponsored EDCTP, "this genuinely needed to be an African study led by Africans and coordinated in Africa, where the data is analyzed in Africa and the laboratory work is done in Africa," said Weber.
"It's about time," Ruzagira said. "We've had a few decades of preparation."