Two men in Uganda are facing separate charges of "aggravated homosexuality," an offense punishable by death under the country's controversial new anti-gay laws.
A 20-year-old man in the district of Soroti in eastern Uganda was charged on August 18 after he allegedly, "performed unlawful sexual intercourse with one [man] aged 41 with a disability," Jacqueline Okui, spokesperson for the office of the Director of Public Prosecutions told CNN.
"Aggravated homosexuality," according to the much-criticized act, involves incest, sex with children, as well as people with disabilities or the elderly. 
The act, signed into law in May, also outlaws gay marriage in Uganda and it punishes same-sex acts with life imprisonment.
It has been decades since Uganda last carried out an execution, but its longtime President Yoweri Museveni had threatened in 2018 to resume state assent for capital punishment.
Attorney Justine Balya, who is representing the 20-year-old man, told CNN that the penalties associated with the law were entirely out of proportion.
"Of course the fact that the law is being enforced in this way is entirely unconstitutional because it seeks to criminalize what is often consensual conduct between adults," she said.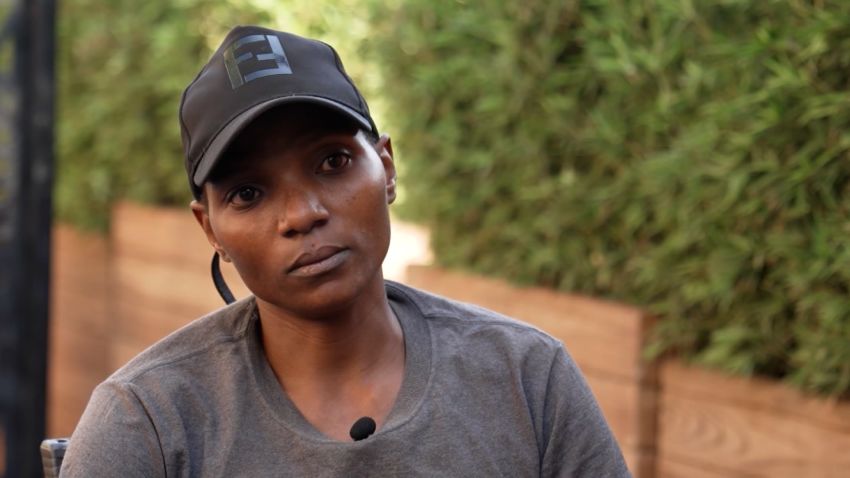 LGBTQ+ man describes why life in Uganda is 'hell'
She said that cases of this kind could go to trial after a long delay and she expects her client to be in pre-trial remand for an extended period.
Balya said they are representing several people arrested for lesser offenses under the Anti-Homosexuality Act.
The man arrested in Soroti is the second person to be charged with the capital offense in Uganda since the law passed in May.
Another man was charged with "aggravated homosexuality" last month in Jinja district in eastern Uganda for allegedly performing "a sexual act with a child aged 12 of the same sex," according to Okui.
Both men are under remand and will appear in court in September.
Global condemnation
After a period of uncertainty where the bill was briefly returned to parliament for review, Museveni ultimately approved it in May. The bill enjoys substantial support from lawmakers, Christian and Muslim leaders in Uganda and some social media commentators.
However, this decision has ignited global condemnation, sparked fears within the LGBTQ+ community, and triggered legal battles.
US President Joe Biden described the law as "a tragic violation of universal human rights," and also directed an evaluation of his country's aid contributions and investments in Uganda.
The US also announced visa restrictions for Ugandan officials but did not name those affected.
Earlier this month, the World Bank said it would not consider fresh loan requests from Uganda following the anti-gay legislation.
The World Bank's resolution came days after the United Nations announced the closure of its human rights office in Uganda after nearly two decades in operation, citing a decision by local authorities to "terminate the mandate" of the UN rights body.
Museveni pushed back against criticism of the anti-gay law, while accusing the World Bank of daring to coerce his country "into abandoning our faith, culture, principles and sovereignty, using money."
"Uganda will develop with or without loans," Museveni said following the decision.