North Korea said Sunday it had simulated a nuclear missile attack to warn the United States of "nuclear war danger."
The country launched several cruise missiles, some of them equipped with mock nuclear warheads, state media outlet KCNA said, describing the exercise as a simulation of a "tactical nuclear attack."
The exercises were meant to "warn the enemies of the actual nuclear war danger," KCNA reported the Central Military Commission of the Workers' Party of Korea as saying.
It said the exercises were conducted at dawn on Saturday and involved "two long-range strategic cruise missiles with mock nuclear warheads."
The staged nuclear attack was in response to joint military exercises conducted by the United States and South Korea, earlier in the week, KCNA added.
"The recklessness and dangerous nature of the confrontation hysteria recently betrayed by the US and gangsters of the 'Republic of Korea' are unprecedented in history," KCNA said, in a reference to South Korea.
It cited a "written drill order" issued by the military commission that stressed the "importance" of the North Korean exercise.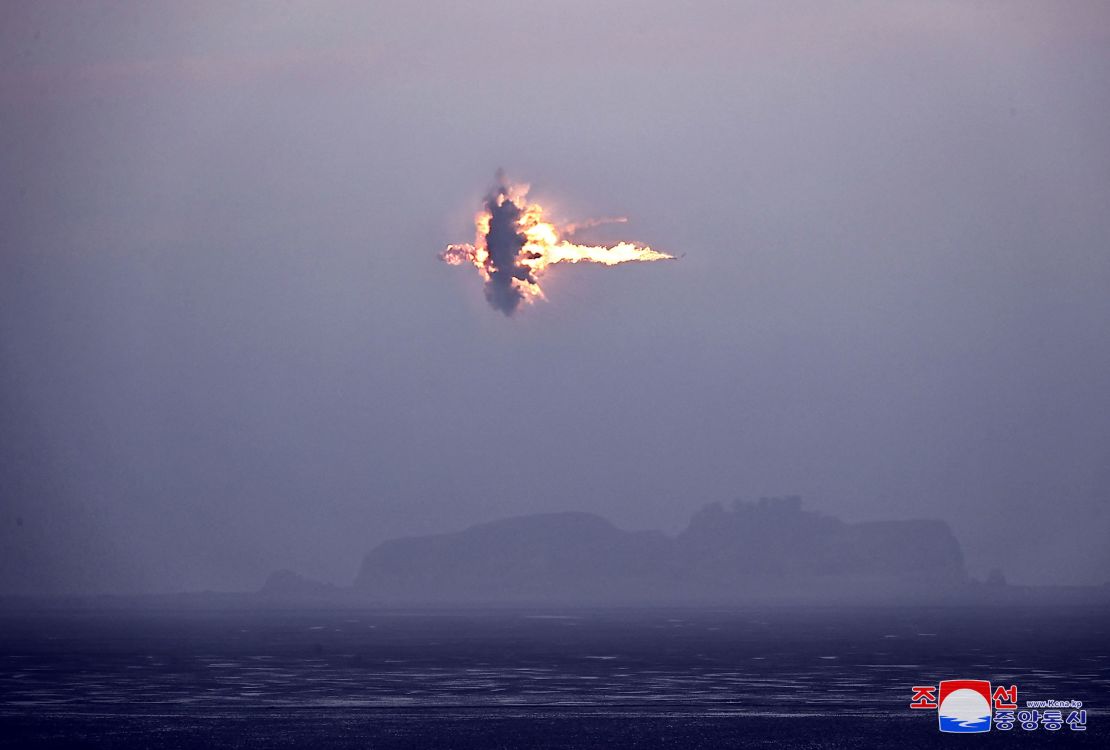 "The missile sub-unit involved… successfully carried out its nuclear strike mission by making sure that missiles flied along the pattern '8' flight track simulating the distance of 1,500 kilometers (about 1 mile) for 7.672 to 7.681 seconds respectively and warheads detonated at a preset altitude of 150 meters above the target island," KCNA reported.
"The nuclear force of [North Korea] will bolster its responsible combat counteraction posture in every way to deter war and preserve peace and stability," it added.
The South Korean military said that it had detected several cruise missiles fired by North Korea into the Yellow Sea between mainland China and the Korean Peninsula, at around 4 a.m. on Saturday, local time.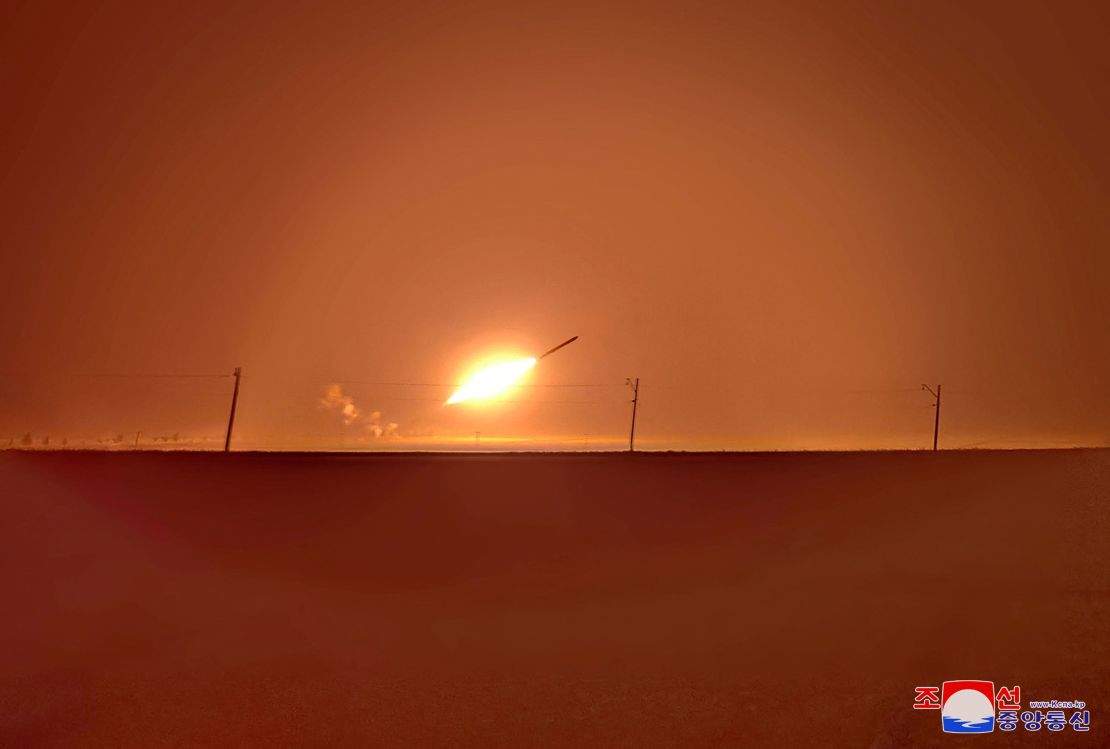 This week South Korea and the US began annual joint military drills aimed at improving their response to threats from Pyongyang.
North Korea has so far conducted 18 missiles tests this year, compared to only four tests carried out in 2020 and eight in 2021.
The US-South Korea live fire exercises were conducted on Wednesday. South Korean and US commanders said the drills showcased "the strongest military alliance in the world."
The drill, based on a counterattack against invading forces, hasn't been showcased since 2018 and comes after the US and South Korean presidents pledged to step up military cooperation following a May summit meeting in Seoul.
CNN was one of two Western media organizations invited to watch the training.
With previous reporting from CNN's Yoonjung Seo in Seoul