When it comes to inspecting luggage, "there's never a dull moment," customs agents at Washington's Dulles Airport said after opening the bags of two passengers from Vietnam and discovering herbal medicine, snakes and even seahorses.
US Customs and Border Protection agriculture specialists found 77 dry seahorses, 50 small boxes of herbal medicine, five dead snakes, five jars of snail ointment, and illegal pork products in two different traveler's bags, according to a news release from the agency.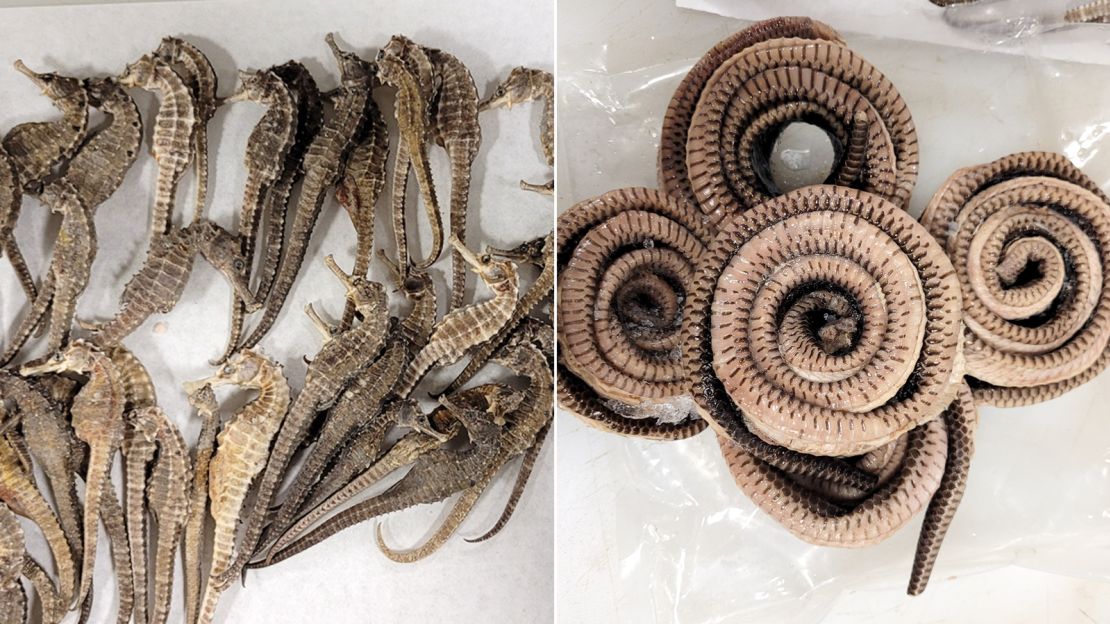 Snake oil was one of the main ingredients in the commercial herbal liquid medicine seized at the airport.
The confiscated pork products were prohibited "due to the potential introduction of the dangerous African swine fever and swine vesicular disease," which is stringently enforced by the US Department of Agriculture.
While it may be a strange case of international smuggling, it's not uncommon for travelers arriving from different countries to return to the US with "traditional food," said customs officer Steve Sapp.
"Those food products may be prohibited as a potential animal or plant disease threat," he explained, and they could fall under violation of restricted items guidelines issued by the agency.
One of the travelers from Vietnam was destined to Fairfax, Virginia, and was required to undergo a secondary baggage examination. Customs specialists partnered with US Fish and Wildlife Service inspectors to identify the prohibited products.
The other passenger, heading to San Francisco, arrived at the airport three days later, and went through the same process.
Since the two travelers arrived on separate days and had different destinations, they were presumed to be isolated violations by government officials.
"Just a coincidence that they were both returning from Vietnam," Sapp said.
"Travelers are generally not arrested for agriculture violations," Sapp told CNN. "Travelers are only in our secondary examination area long enough for CBP agriculture specialists to inspect their baggage and complete the seizure," Sapp said.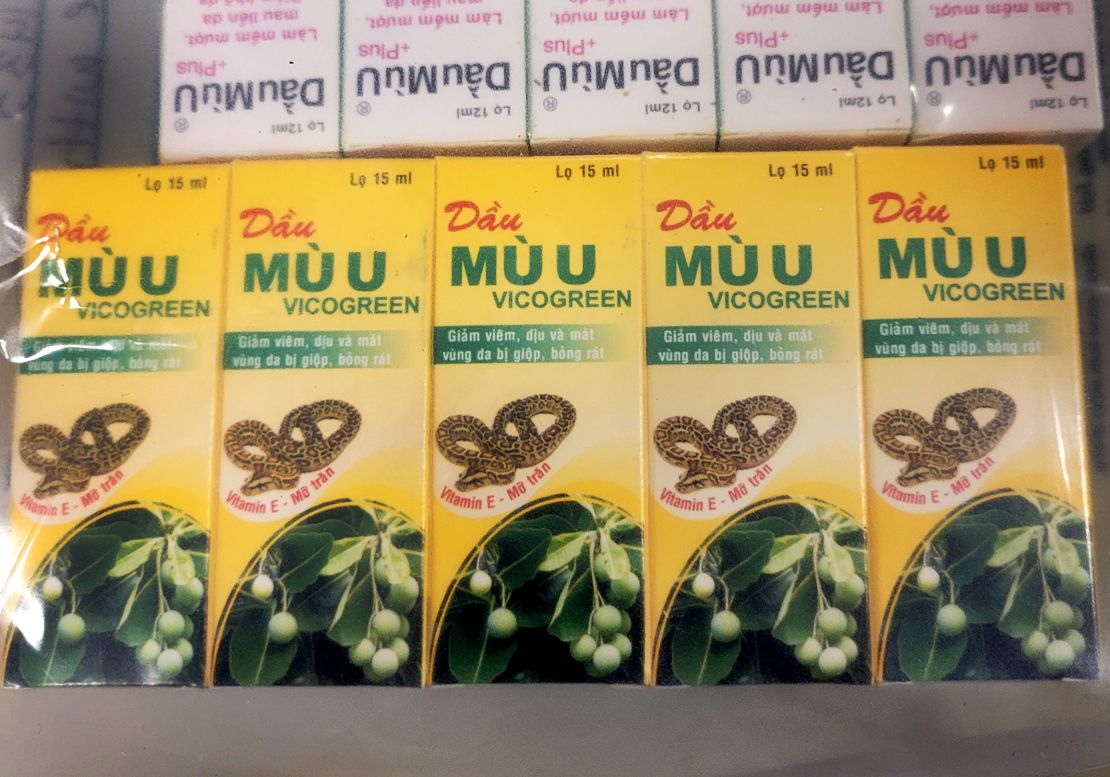 Consequences include confiscation of the prohibited products, along with potential civil penalties.
"The civil penalty that CBP assesses can be $300 for a first offense and generally $500 for a repeat offender," Sapp confirmed.
While the travelers were not issued civil penalties from US customs, they still violated multiple laws and regulations under the Convention on International Trade in Endangered Species of Wild Fauna and Flora and the Lacey Act, which are both international agreements between governments.
"All wildlife items that are imported to or exported from the US must be accompanied by proper documentation," said US Fish and Wildlife Service Special Agent, Ryan Noel.
"Illicit wildlife trade remains an international concern and is the leading cause pushing certain species to extinction," according to officials.
International wildlife trading is estimated to be a billion-dollar business, according to the news release. Animals and plants, living and dead, are being exploited for "food products, jewelry, clothing and accessories, musical instruments, tourist souvenirs, and many more products."
"We are grateful for our close collaboration with partners like US Customs and Border Protection to help prevent the exploitation of our fish and wildlife resources," Noel said.