Dozens of people were injured in Tel Aviv on Saturday as hundreds of Eritrean government supporters and opponents clashed with each other and with Israeli police, authorities in Israel said.
Israel's Magen David Adom (MDA) emergency service said more than 114 people had been treated for injuries, including dozens of police officers. Eight of the injuries were serious, MDA said in a statement.
Israeli Police later said 49 officers had been injured and 39 people were arrested. Police who felt threatened fired live ammunition while extricating themselves from crowds, they said. It was not immediately clear if any of the day's injuries were from the police live fire.
Videos on social media showed Eritrean government supporters clashing with anti-government protesters.
Eritreans make up the majority of African asylum seekers in Israel.
Israeli police fired stun grenades in an attempt to disperse the crowd, while some protesters hurled stones at police and set fire to trash bins.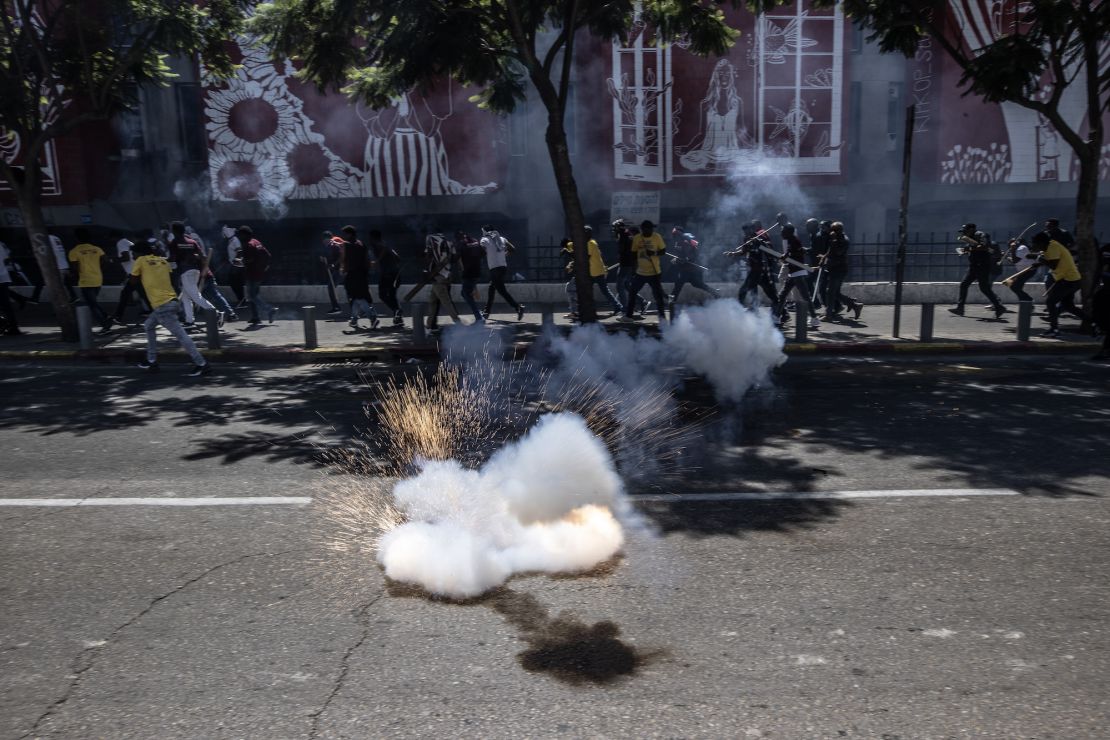 "Large forces of the Israel Police and Border Police were prepared for the planned protest… and a location and time were allocated for the protest," a statement from Tel Aviv Police read.
"However, the protesters arrived very early and began to disrupt public order… some of the lawbreakers engaged in severe violence and vandalism in the city streets."
"During these difficult events, police officers who felt an immediate threat to their lives opened live fire while extricating themselves from the approaching crowd."
"At this time, the police have restored order to southern Tel Aviv, and large police forces are preparing for further arrests and securing the safety and peace of the public in southern Tel Aviv."
Israel's Prime Minister Benjamin Netanyahu was briefed about the disturbances on Saturday and "instructed that order be restored," according to a statement issued by his office.
"Following the severe disturbances in Tel Aviv, Prime Minister Benjamin Netanyahu has decided to convene a special ministerial team to examine measures to be taken against illegal infiltrators who took part in the disturbances, including steps toward deportation," the statement read.
The ministerial team will convene tomorrow at the Prime Minister's Office in Jerusalem, the statement added.