A sick expedition member has been evacuated from a remote Antarctic outpost in the depths of winter following a rescue operation spanning thousands of kilometers, Australian authorities said Monday.
In a statement, the Australian Antarctic Division said the icebreaking ship RSV Nuyina had sailed more than 3,000 kilometers (1,800 miles) from Hobart in Tasmania to the Casey Research Station in the east Antarctic to attend to the unnamed patient.
The AAD said the expeditioner needs specialist medical assessment and care in Australia for a "developing medical condition," but did not disclose further information.
"Getting this expeditioner back to Tasmania for the specialist medical care required is our priority," Robb Clifton, AAD's acting general manager of operations and logistics, said in a statement Monday.
Perched on the edge of the Antarctic ice cap, the Casey research station is located on the northern part of Bailey Peninsula on the Budd Coast, 3,880 kilometers (2,410 miles) south of Perth, Western Australia.
It's one of three permanent stations on the Antarctic coast run by Australia and is staffed year-round with about 150 expeditioners visiting Casey during the summer. Over the freezing, dark winter months, only about 16 to 20 people remain at the base.
After sailing for days over the notoriously rough open seas of the Southern Ocean, the Nuyina had to break through sea ice to reach a location close enough to deploy two helicopters, which arrived at Casey Sunday and airlifted the patient back to the ship, according to the ADD.
"The first phase of the evacuation was performed safely and successfully and the ship is now on the return voyage to Hobart," Clifton said in the statement.
"The expeditioner will be looked after in the Nuyina's specially equipped and designed medical facility by our polar medicine doctors and Royal Hobart Hospital medical staff."
The vessel, which has a maximum speed of 16 knots, is expected to arrive back in Hobart next week, depending on weather conditions, the AAD said.
While Casey is equipped with a small medical facility, the Australian Antarctic Program said on its website that "in emergencies, expeditioners may need to assist the station medical practitioner."
Flights to the Antarctic base are usually not possible during the winter months, when temperatures can drop as low as minus 30 degrees Celsius (-22 Fahrenheit), sudden blizzards whip up gale force winds and there is little daylight.
The nearest runway to Casey is the Wilkins aerodrome, which serves as the main air terminal to the base with its ice runway, however it is only operational in the summer, according to the APP's website.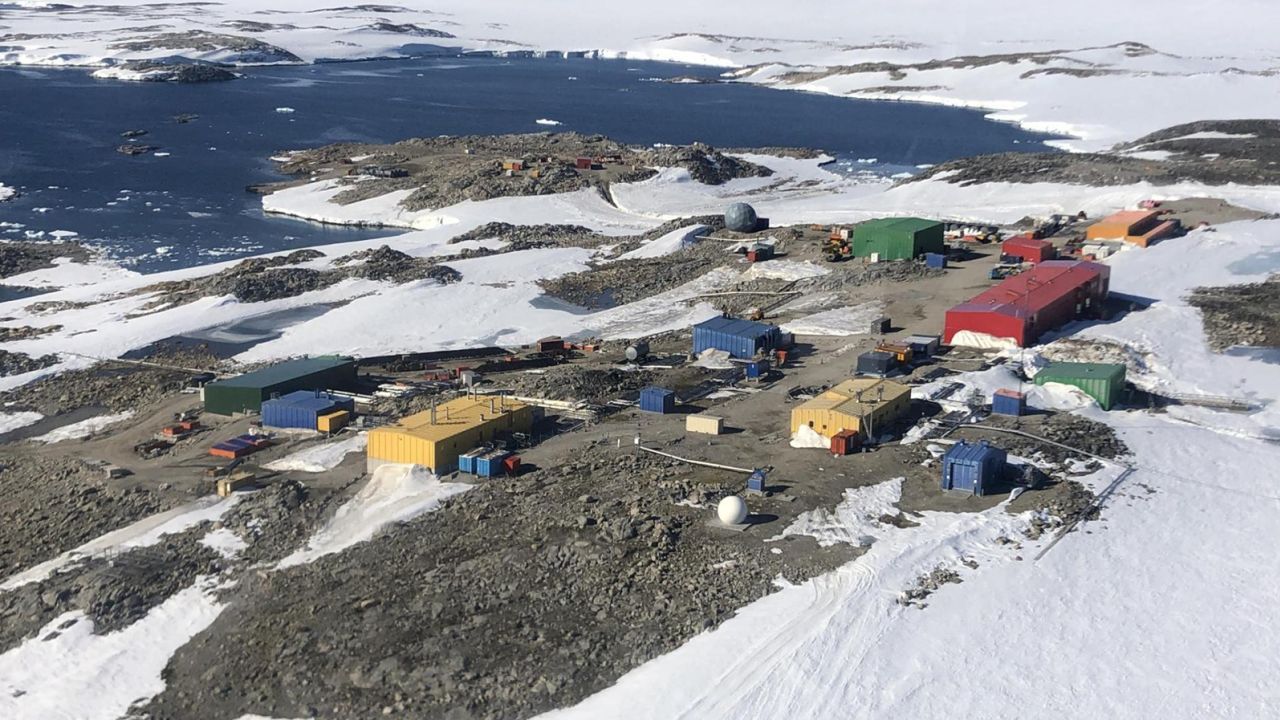 Described by the AAP as "the main lifeline to Australia's Antarctic and sub-Antarctic research stations," the icebreaker Nuyina will make a roughly 7,000 kilometer-round journey to complete the evacuation.
The AAD said the expeditioner's family "is being kept fully informed of the situation" and that "all other personnel on stations are accounted for and safe."