Over thirty people are dead after heavy rains and floods in the Brazilian state of Rio Grande do Sul, state governor Eduardo Leite said Wednesday.
Leite visited the disaster area on Wednesday morning and pledged on social media that no effort would be spared to rebuild the homes and infrastructure destroyed by the rising waters.
The storm is expected to continue impacting the region for the rest of the week.
According to CNN's regional affiliate CNN Brasil, this week's rains are the worst natural disaster to hit the state in 40 years.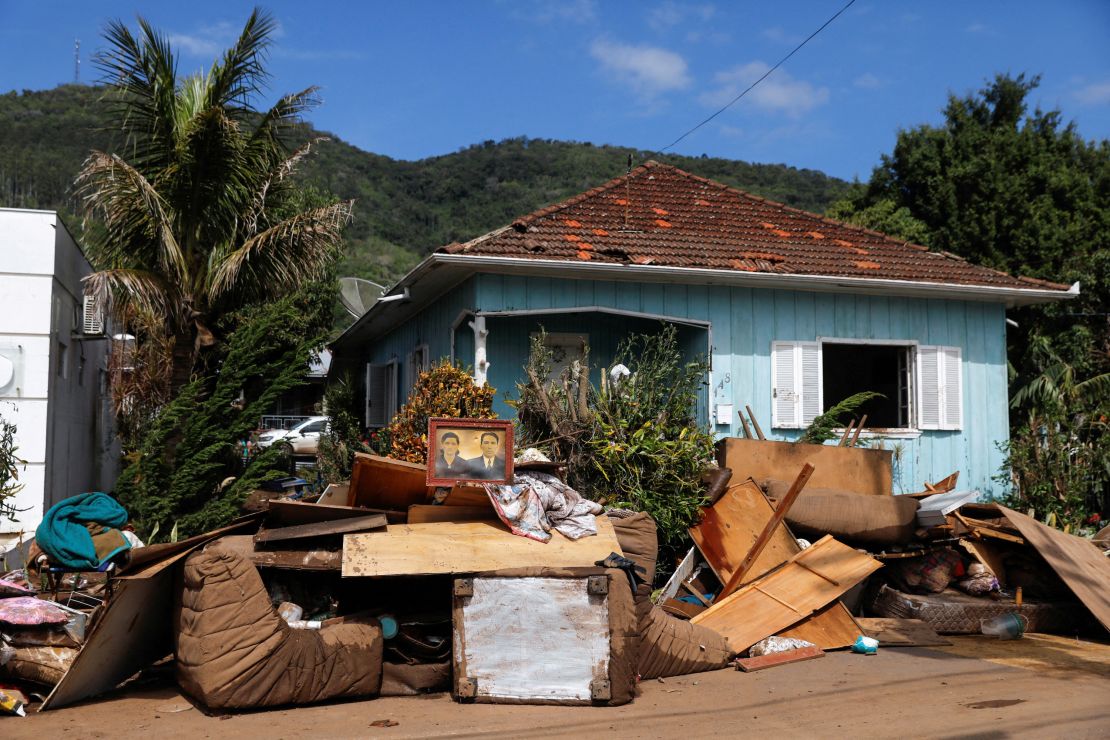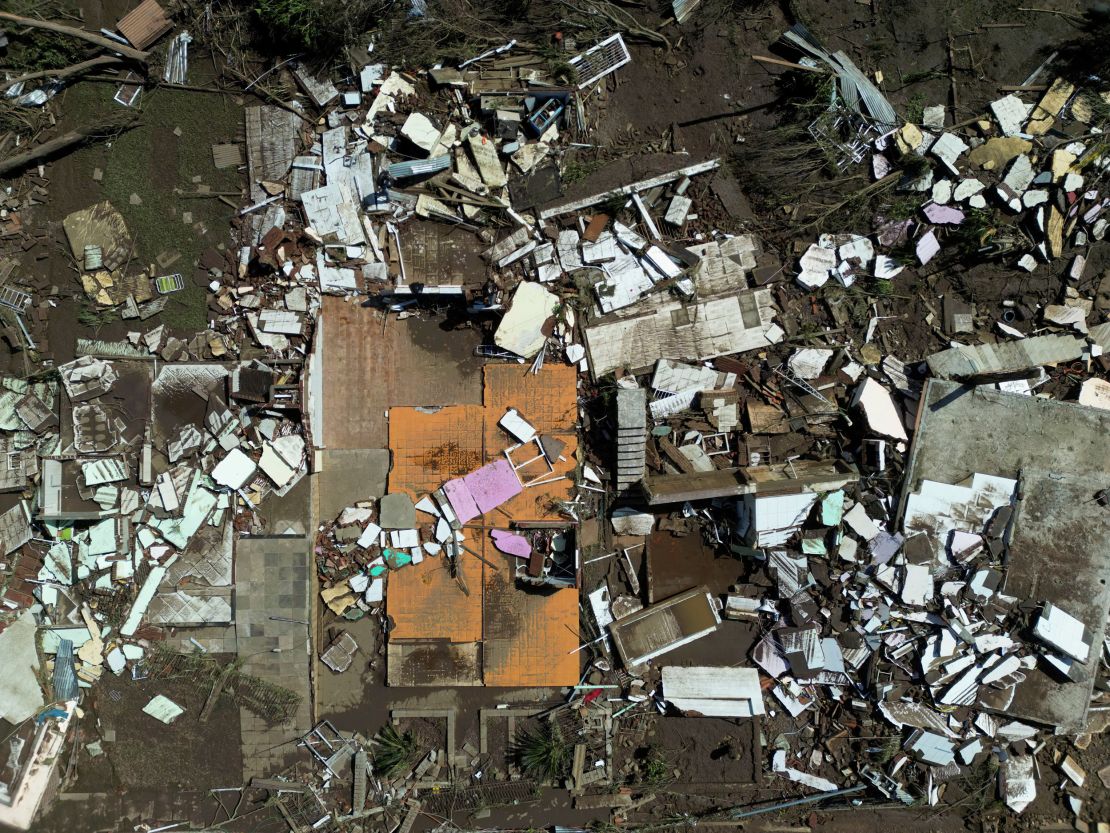 Brazilian meteorologist Dr. Maria Clara Sassaki told CNN Brasil that within a week the state had received the average amount of rainfall expected for the entire month of September.
This week's rains are the fourth extreme weather event in Rio Grande do Sul in the last three months, according to Leite.
Earlier on Wednesday, the Ministry of Social Development (MDS) said at least 50 municipalities in the two southern states have been affected, with approximately 80% of the city of Muçum in Rio Grande do Sul underwater.
On Wednesday, the regional civil defense service issued a flood alert around the Jacuí River and the Jacuí Delta.
"The situation is critical," MDS Minister Wellington Dias said Wednesday on X, formerly known as Twitter.