Mexico seems set to elect its first female president in next year's election after the country's leading parties both unveiled women candidates.
Ruling party Morena said Wednesday that Claudia Sheinbaum will be its nominee for the 2024 general election. She is set to take on Senator Xóchitl Gálvez, who was nominated by the opposition coalition on Sunday.
They will be vying to replace current leader Andrés Manuel López Obrador, who is required to step down next year as Mexican law prohibits presidents from seeking a second six-year term.
Sheinbaum is a former mayor of Mexico City who has long been considered a favorite to get the nomination. She was officially named Morena's pick after winning an internal survey on the party's candidate.
Born in Mexico City in 1962, Sheinbaum has a degree in physics and a PhD in energy engineering.
She served as Mexico City's secretary of the environment in the year 2000, when Obrador was the city's mayor. Since then, she has maintained a close relationship with the outgoing leader, supporting him in his three political campaigns for presidency.
She was elected mayor of Mexico City in 2018.
After four-and-a-half years, she left that post to pursue her ambition of becoming presidential candidate for her party, of which she is a founder.
Her main rival Gálvez was officially named on Sunday as the candidate of the alliance of opposition parties "Frente Amplio Por Mexico," Mexico's Institutional Revolutionary Party (PRI) announced on its X account, formerly known as Twitter.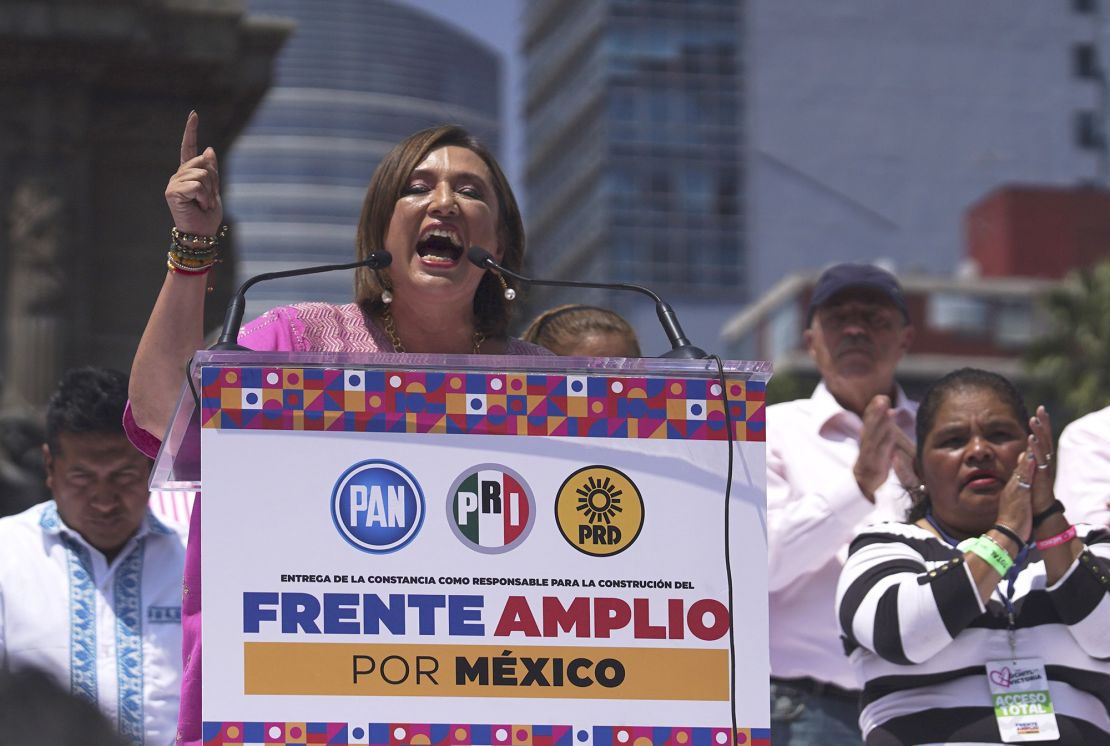 PRI is the main opposition party to Morena. The coalition "Frente Amplio Por Mexico" (The Broad Front for Mexico) is made up of three opposition parties; the National Action Party (PAN), the Democratic Revolution Party (PRD) and PRI. Gálvez is a senator for PAN.
"What the president (López Obrador) wants is to beat me; he is not going to beat me… I am a brave and forward-thinking woman, so this is just the beginning," Gálvez told CNN en Español in July.
Coming from humble beginnings, Gálvez was able to study computer engineering after winning a scholarship. She later went on to become a businesswoman.
From 2015 to 2018, she served as the mayor of the Miguel Hidalgo borough in Mexico City. In 2018, she won a seat in the Senate for PAN.
This comes as, in another historic moment, Mexico's Supreme Court ruled to federally decriminalize abortion on Wednesday, finding that the current ban on the procedure is unconstitutional.
"The First Chamber of the Court ruled that the legal system that penalizes abortion in the Federal Criminal Code is unconstitutional, since it violates the human rights of women and people with the capacity to gestate," the Supreme Court said on social media.