Russia's failures on the battlefield in Ukraine could turn into a win for North Korea.
That's the view of analysts who say a possible meeting between Kim Jong Un and Vladimir Putin could lead to Pyongyang getting its hands on the sort of weapons two decades' worth of United Nations' sanctions have barred it from accessing.
On Monday, the US National Security Council claimed arms negotiations between Russia and North Korea were "actively advancing," after Russian Defense Minister Sergei Shoigu visited Pyongyang in July in an attempt to convince it to sell artillery ammunition to Moscow.
The US also believes there could be a Putin-Kim meeting in the near future.
Should it materialize, such a meeting would come after more than a year and a half of war in Ukraine has left the Russian military battered, depleted and in need of supplies.
It would also come after 17 years of UN sanctions aimed at hampering North Korea's ability to build a fully functioning nuclear weapons and ballistic missile force.
"This [meeting] is a very significant development if it goes forward," said Leif-Eric Easley, professor of international studies at Ewha Womans University in Seoul. "Russia has the military technology that Kim wants for his illegal satellite launch and nuclear weapons delivery programs."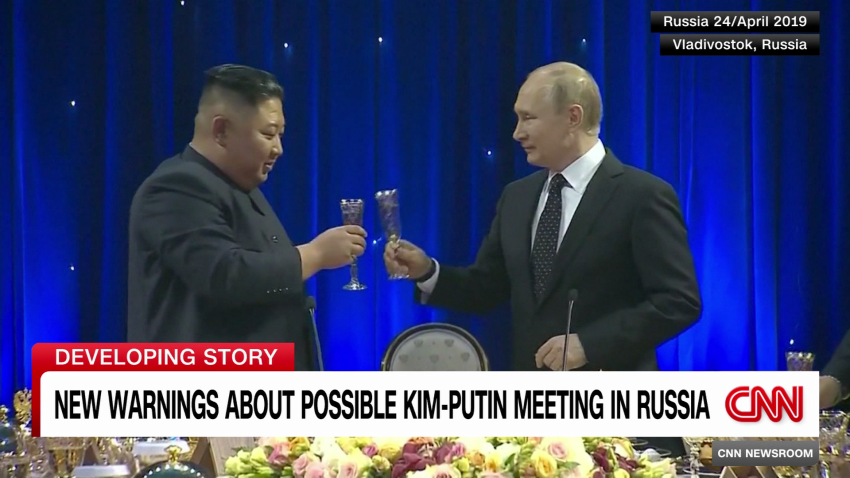 Kim Jong Un may meet Putin to discuss arms deal, US says
Despite the UN sanctions, Kim has been developing his ballistic missile program at breakneck pace for the past two years. In that period he has tested dozens of missiles, including intercontinental ballistic ones (ICBMs) that in theory could deliver a nuclear warhead over the US mainland.
But doubts remain over the extent of the country's capabilities.
"American analysts and experts from other countries still debate the nuclear payload that North Korea's ICBMs could carry, and it is still unclear whether the ICBMs have the capability to survive reentry," said a June 2022 report from the Council on Foreign Relations.
Were Kim to get his hands on technology from Russia, a world leader in nuclear missile forces for decades, it would be a great boost for his programs and a great concern for leaders in the West, analysts said.
Doo Jin-ho, research fellow at the Korea Institute for Defense Analyses, said Russia could provide various things on North Korea's wish list: reentry technology, improved launch capabilities for submarine-launched ballistic missiles, satellite reconnaissance capabilities, and even help with launching satellites.
North Korea has attempted two satellite launches this year; both ended in failure.
Any Pyongyang-Moscow deal could possibly include commodities that Russia has in abundance but North Korea lacks due to the long years of sanctions, said Carl Schuster, a former director of operations at the US Pacific Command's Joint Intelligence Center.
"North Korea needs cash, it needs food, it needs energy," Schuster said.
Writing this week in The Conversation, Daniel Salisbury, visiting research fellow at King's College London, said that if Russia began buying North Korean arms – thereby flouting UN sanctions Moscow itself helped pass – other countries that had once imported military hardware from Pyongyang, like Iran, might follow suit.
Russia's "purchases will undermine the North Korea sanctions regime and help to generate revenue for the Kim regime. It could also spur a broader renaissance for North Korea's arms export enterprise," Salisbury wrote.
Old friends
Any pact with Moscow would help Kim in another way, said Schuster, a former US Navy captain.
"This alliance makes him look less isolated, provides a psychological boost for him and his inner circle," Schuster said of the North Korean leader.
Though military cooperation between Moscow and Pyongyang has a history going back to Stalin's support of Kim's grandfather at the start of the Korean War in 1950, it has waned in more recent years, especially when Russia, with veto power in the UN Security Council, supported the implementation of sanctions on North Korea.
Still, that long history means there are many similarities in their weapons stocks that could be useful to Russia.
"North Korea makes good what I call heavy industrial weapons," Schuster said. "Its artillery and ammunition is very good. It's very similar to Russian designs."
Doo agreed, saying "North Korea's 152mm artillery ammunition and 122mm multiple rocket launcher ammunition can be used on Russian weapons immediately."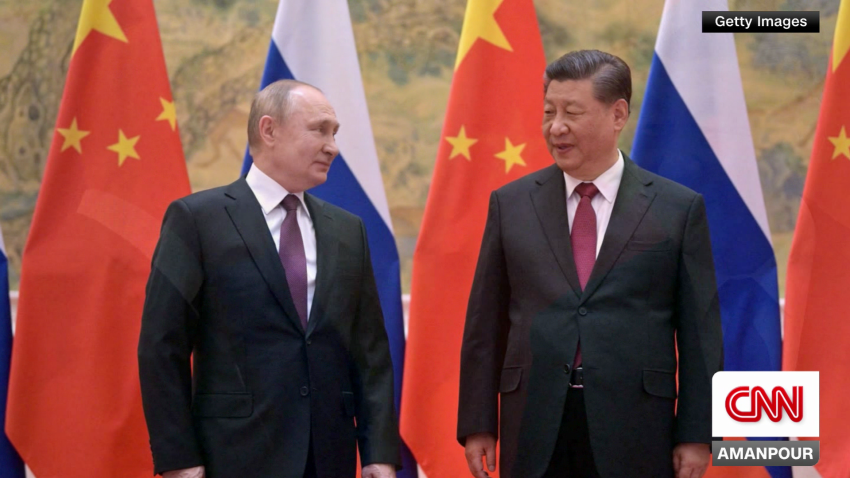 'Russia's attempt at building an empire has become dependent on North Korea,' says U.S. Ambassador to Japan
But North Korean ammo would not be a game-changer for Russia, said Joseph Dempsey, research associate for defense and military analysis at the International Institute for Strategic Studies.
"These [arms] could help replenish depleted stocks and prolong the conflict but are not going to change its direction," he said.
Others questioned how quickly any North Korean ammo could get into the hands of Russian troops on the frontlines in Ukraine.
Shipments from North Korea to Russian fighting forces would need to cross the Trans-Siberian Railway, more than 5,700 miles from Vladivostok in the east to Moscow in the west.
Much of the equipment on the rail line is from the late Cold War era, and seriously stressed, said Trent Telenko, a former quality control auditor for the US' Defense Contract Management Agency who has studied Russian logistics.
"Overstressing Cold War era transportation is a seriously stupid idea on a lot of levels. And that is exactly what the Russians are doing," Telenko said.