Veteran apartheid-era South African politician and Zulu prince Mangosuthu Buthelezi has died aged 95, the country's president announced Saturday.
"I am deeply saddened to announce the passing of Prince Mangosuthu Buthelezi, the Prince of KwaPhindangene, Traditional Prime Minister to the Zulu Monarch and Nation, and the Founder and President Emeritus of the Inkatha Freedom Party," South African President Cyril Ramaphosa said in a written statement.
"Prince Buthelezi, who served as the democratic South Africa's first Minister of Home Affairs, passed away in the early hours of today, Saturday, 9 September 2023, just two weeks after the celebration of his 95th birthday," he continued.
The Zulu chief, a controversial figure who had a seat on South Africa's National Assembly and a long political career, led a movement that underwent deadly clashes with the African National Congress (ANC).
This only came to an end during a coalition government created by Nelson Mandela in 1994 in which Buthelezi was made minister of home affairs, a post which he retained until 2004.
"Prince Mangosuthu Buthelezi has been an outstanding leader in the political and cultural life of our nation, including the ebbs and flows of our liberation struggle, the transition which secured our freedom in 1994 and our democratic dispensation," Ramaphosa continued.
"My thoughts and prayers and those of government and our nation go out to the Royal Household who have been blessed to share uMntwana waKwaPhindangene's extended lifetime with him, as well as to the Zulu Nation and the leadership and membership of the Inkatha Freedom Party."
Announcements regarding funeral and memorial arrangements will be made "in due course", he added.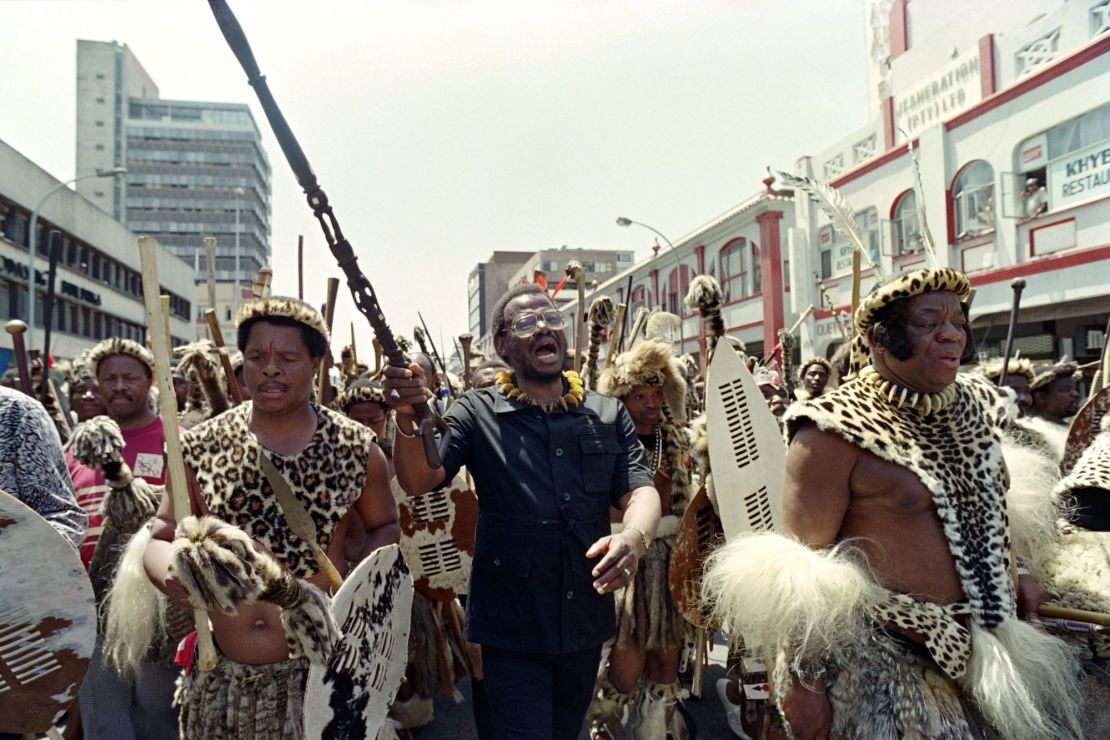 Buthelezi, who came from a long line of Zulu chiefs, was born in August 27, 1928, in the small southeastern South African town of Mahlabatini in what is today the province of KwaZulu-Natal.
He became a member of the Youth League of the ANC while studying at South African Native College (now the University of Fort Hare), but was expelled for his political activities.
In the 1970s, he formed the movement that became the IFP, a party he led for decades. Although the movement shared a common goal with the ANC of ending apartheid, the two became fierce rivals.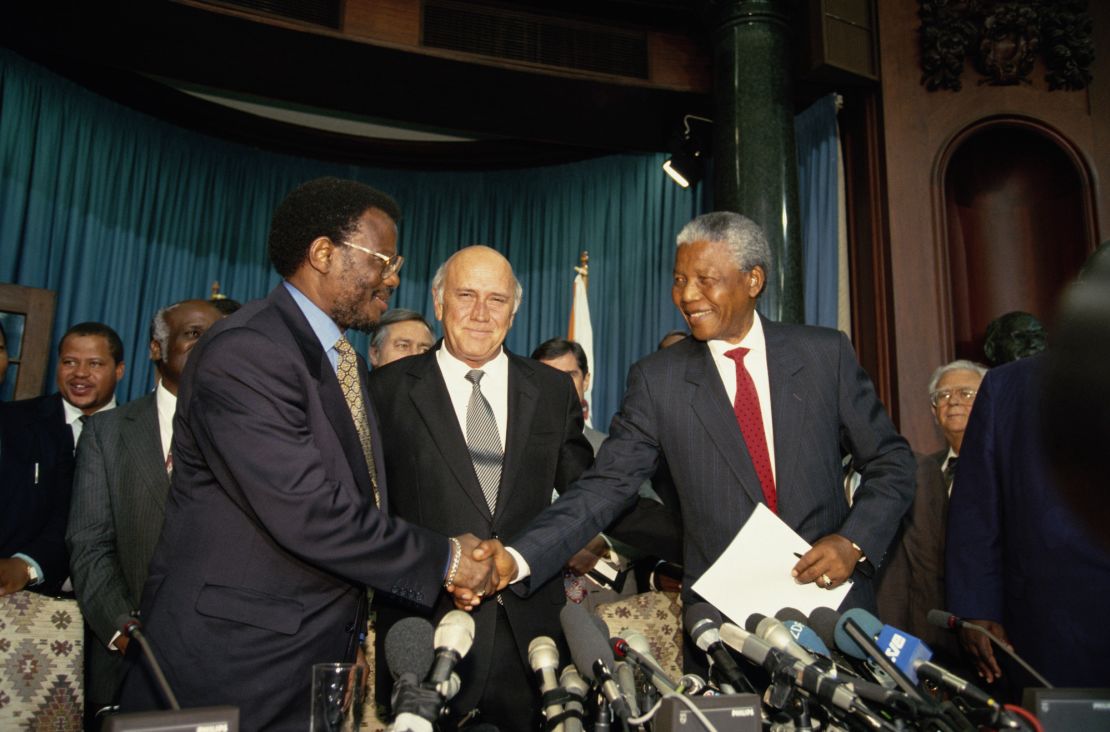 By the 1980s, the group had grown a strong support base in KwaZulu, the Natal province and among some Zulu laborers in some other provinces.
While he enjoyed passionate support in his homeland, the ANC sought to portray him as a collaborator with the country's white rulers.
Supporters of Inkatha and the ANC engaged in clashes during rebellions against apartheid, with the conflicts having strong ethnic element. Thousands were killed.
Peace came when, during the historic 1994 elections, the IFP at the last minute reversed a threat to boycott the vote.
Buthelezi won a seat in the National Assembly, and was appointed minister of home affairs in ANC leader Nelson Mandela's coalition government.