Kim Jong Un's heavily armored private train has crossed into Russia and the North Korean leader has met with officials, state media reported Tuesday, ahead of an expected and closely watched summit with Russian President Vladimir Putin that the US has warned could result in an arms deal.
Kim briefly left his train at Khasan train station in the Russian far east on Tuesday, according to Russian state media outlet TASS, where he was greeted by Russian Natural Resources minister Alexander Kozlov and the governor of the Russian region that borders his secretive state. North Korean state media confirmed the stop.
The North Korean leader is expected to travel onwards for a one-to-one with Putin elsewhere in Russia's far east.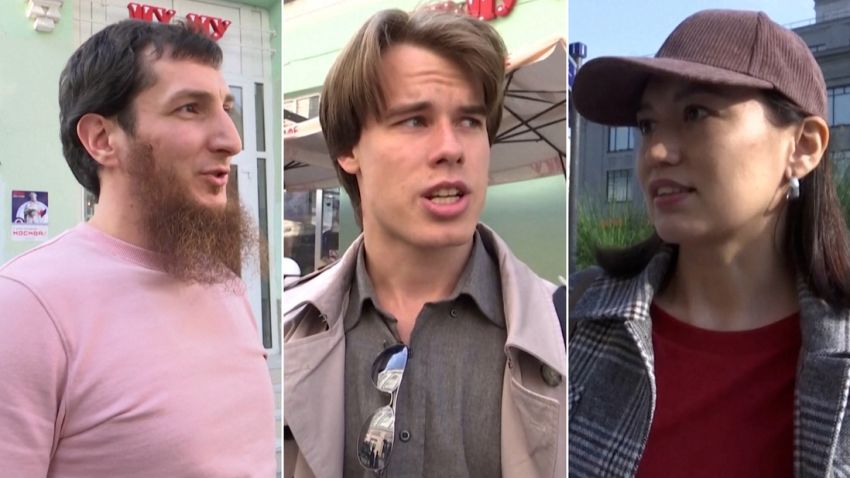 Hear what people in Russia think about Kim Jong Un's visit
That meeting would be a significant development, analysts say, bringing together two leaders who are increasingly isolated on the world stage.
Russia desperately requires fresh supplies of ammunition and shells after more than 18 months of war in Ukraine has left its military battered, while North Korea, which has faced years of international sanctions over its nuclear weapons program, is short of everything from hard cash and food to missile technology.
The meeting could lead to Pyongyang getting its hands on the sort of weapons two decades' worth of United Nations sanctions have barred it from accessing, especially for its nuclear-capable ballistic missile program.
The US government said last week that arms negotiations between Russia and North Korea are "actively advancing," and further talks could take place as part of Russia's efforts to find new suppliers for weapons to use in its war against Ukraine.
South Korean Defense Ministry spokesperson Jeon Ha-kyu also said Tuesday the ministry is closely monitoring whether North Korea and Russia will proceed with negotiations on an arms deal and technology transfer.
The North Korean leader departed the capital, Pyongyang, on Sunday afternoon accompanied by top party officials and members of the government and armed forces, North Korean news agency KCNA reported Tuesday.
North Korea's top officials, including military leaders and the chief diplomat, are among Kim's delegation, according to photos shared by North Korean state media KCNA.
In one photo released by KCNA, Kim's second-in-command of the military, Ri Pyong Chol, was seen onboard the train. Ri is a target of US and UN sanctions for his role in leading the country's ballistic missile programs as the former head of Department of the Munitions Industry.
Previous images released by KCNA showed Kim walking down a red carpet at a Pyongyang station and boarding the green train. A crowd of onlookers could be seen cheering in the background and waving flags.
Neither country has specified when or where the visit would take place.
"At this point we are not saying, in the Far East," Kremlin spokesperson Dmitry Peskov told reporters according to Russian state media TASS, later adding a meeting between the two leaders wo