Moments after law enforcement officials spotted convicted murderer Danilo Cavalcante's head peeking through the underbrush, they released a police dog who bit and subdued Cavalcante, leading to his apprehension nearly two weeks after he escaped prison, officials said.
The dog, a 4-year-old Belgian Malinois male named Yoda, was from one of two tactical teams that moved in on Cavalcante at around 8 a.m. in a wooded Pennsylvania area, ending an intensive manhunt that drew hundreds of law enforcement officials to the area without any shots fired during the arrest.
Yoda was a significant force in the takedown, preventing Cavalcante from using a stolen rifle in his possession that lay within arms-reach, said Lt. Colonel George Bivens of the Pennsylvania State Police during a news conference Wednesday.
"He was just essential as far as the tracking and searching, as were numerous other K-9s that were here," Robert Clark, supervisory deputy US Marshal for Pennsylvania's eastern district, told CNN on Wednesday. "All these K-9 resources were utilized from different tactical teams from the area, and they were just incredible resources."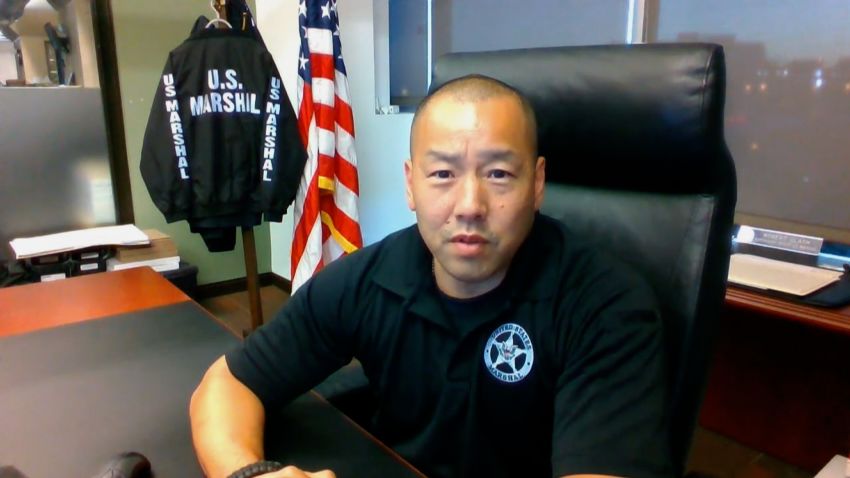 US Marshal describes manhunt that led to escaped inmate's capture
Cavalcante escaped from Chester County Prison on August 31, leaving the surrounding community gripped with fear as he evaded capture despite being spotted numerous times.
The 34-year-old was convicted last month in the 2021 killing of his former girlfriend, Deborah Brandão. He is also wanted in a 2017 homicide case in Brazil, a US Marshals Service official said.
Cavalcante was captured in Chester County, swarmed by at least 20 law enforcement officers, Bivens said. Yoda joined the search from the US Border Patrol Tactical Unit stationed out of Michigan, Clark told CNN.
Authorities say it took about five minutes from when authorities began moving in to apprehend Cavalcante, with Yoda's help.
Cavalcante tried to flee, Yoda bit him twice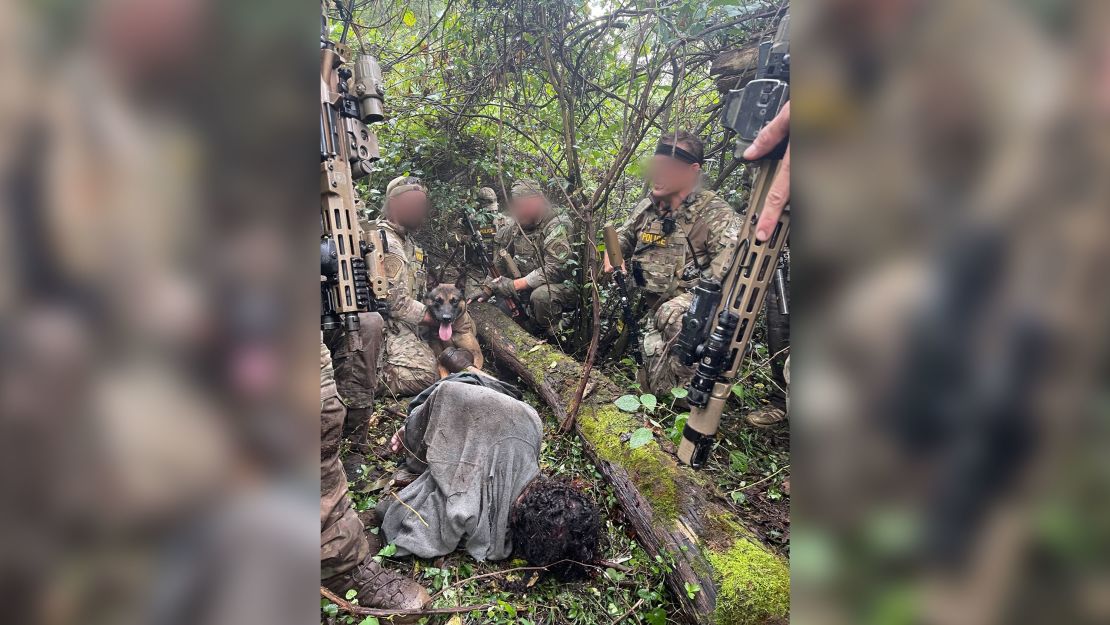 The fugitive was sleeping when police finally located him, lying on top of a rifle he had stolen from a nearby resident late Monday night. Officers took Cavalcante by surprise, and he tried to flee by crawling through the thick underbrush with the stolen rifle in hand, Bivens said.
The tactical teams made the decision to deploy Yoda – knowing Cavalcante was armed – before upgrading to deadly force, according to Clark. Only the crown of Cavalcante's head was visible when Yoda moved in on him, Clark said.
Yoda is a "bite and hold" police dog, Clark said, trained to hold down an individual until commanded to release the hold. The dog bit Cavalcante on his scalp and then bit him again in the "lower extremity area" to keep him down, Clark said.
"When the dog got to him, he then went flat with the dog on him – the dog was able to detain him there," Bivens said. "I was told the rifle was within arm's length."
Cavalcante then "continued to resist" and was "forcibly taken into custody" by the officers, Bivens said.
The 'very important role' of K-9s
Police dogs play "a very important role" in tracking down and safely capturing an individual, Bivens said during the news conference.
"Far better that we're able to release a patrol dog like this and have them subdue the individual than have to use lethal force," Bivens said.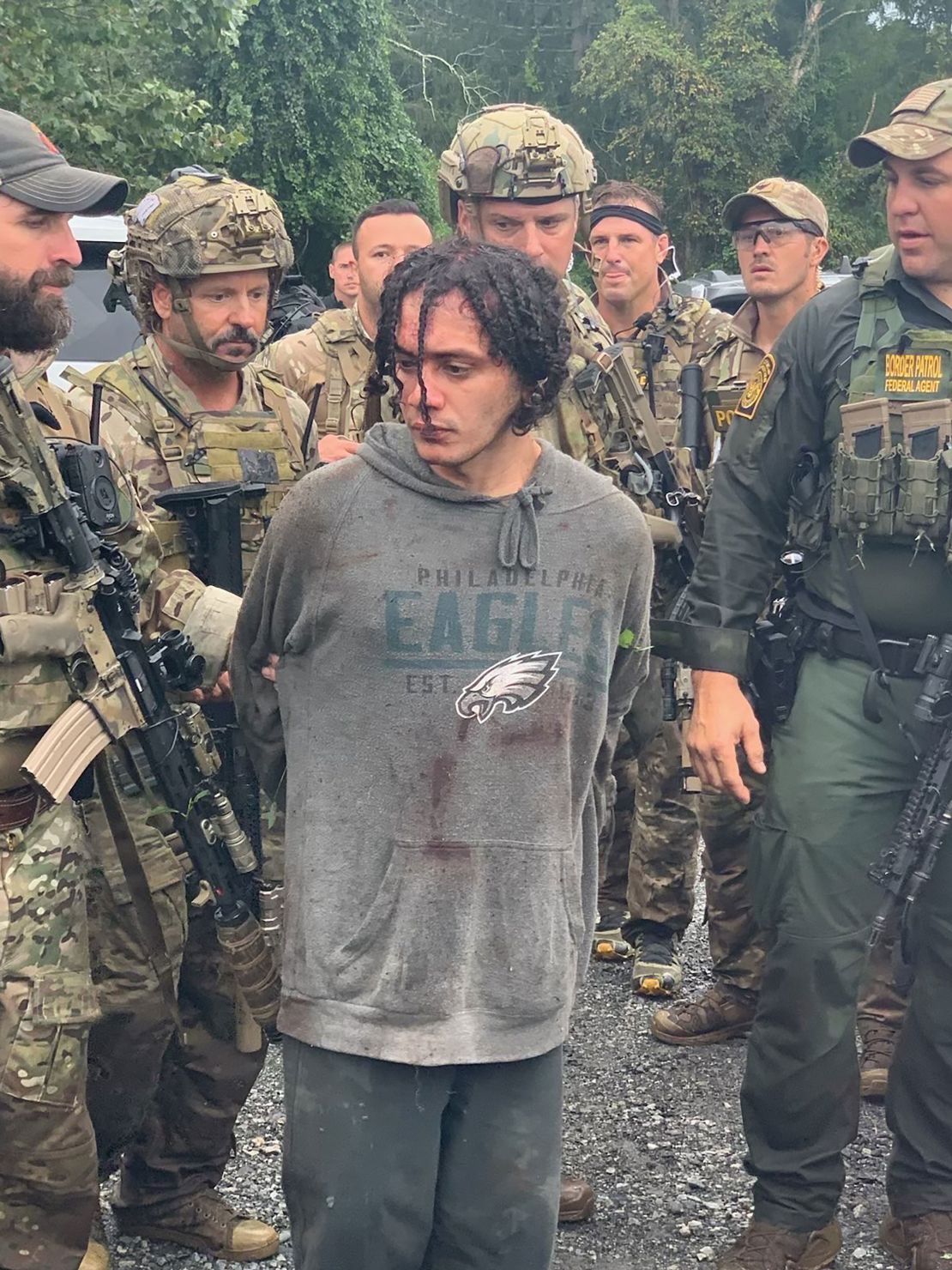 It's standard practice for K-9s to move first, going quickly and directly to a suspect on command, Bivens told CNN.
The dogs are trained to take a person "off guard" to prevent them from escaping or using any weapons in their vicinity. Their training grants officers a few extra seconds to approach the suspect and apprehend them without lethal force, Bivens added.
"They don't just keep biting and releasing or trying to cause additional injury," Bivens said, referring to how K-9 dogs are trained.
"They simply grab onto and try and hold that person in place until officers can get there," he added, noting police dogs are not meant to be released at a distance or without supervision. "There are officers close by who can then move in, the handler can Immediately pull the dog back off… and then officers take over from there."
CNN's Brian Todd, Ray Sanchez, Danny Freeman and Lauren Mascarenhas contributed to this report.