Almost four decades after he first appeared on television screens, Frasier Crane is back–and he's basically the same, albeit with a new skyline.
The first full trailer for the reboot of the hit '90s sitcom "Frasier" was released by Paramount+ on Thursday, offering more details of the series, which sees Kelsey Grammer return to play the titular character 30 years after the original show first aired.
Set in Boston, the city in which the world was first introduced to Frasier, the trailer shows him attempting to reconnect with his now adult son Freddy, played by Jack Cutmore-Scott, and moving from Seattle in the hope of mending their relationship.
But, in keeping with Frasier's character, it proves difficult, as the pompous psychiatrist arrives at his son's house unannounced and later forbids him to sit on a couch covered with expensive Christian Lacroix cushions.
Scenes from the new trailer also show Frasier sitting in a bar, drinking beer, and feeling "amalgamated with the hoi polloi," while being gently ribbed by his old college friend turned university professor, Alan, played by British comedy icon Nicholas Lyndhurst.
Ahead of the show's much anticipated return on October 12, the trailer racked up more than a million views on YouTube within 24 hours of its release.
The new chapter will follow Frasier as he returns to Boston from Seattle "with new challenges to face, new relationships to forge and an old dream or two to finally fulfil," according to a series description on Paramount's website.
Boston was the setting for the character's first appearance on TV, when he appeared in the beloved 1980s sitcom "Cheers."
One of the most successful spin-offs in TV history, "Frasier" then followed him back to his hometown of Seattle and introduced a number of new characters, including his father, Martin, and his neurotic little brother, Niles.
The original show made a name of its own, enjoying 11 years on the air and winning a record 37 Emmys for a comedy series.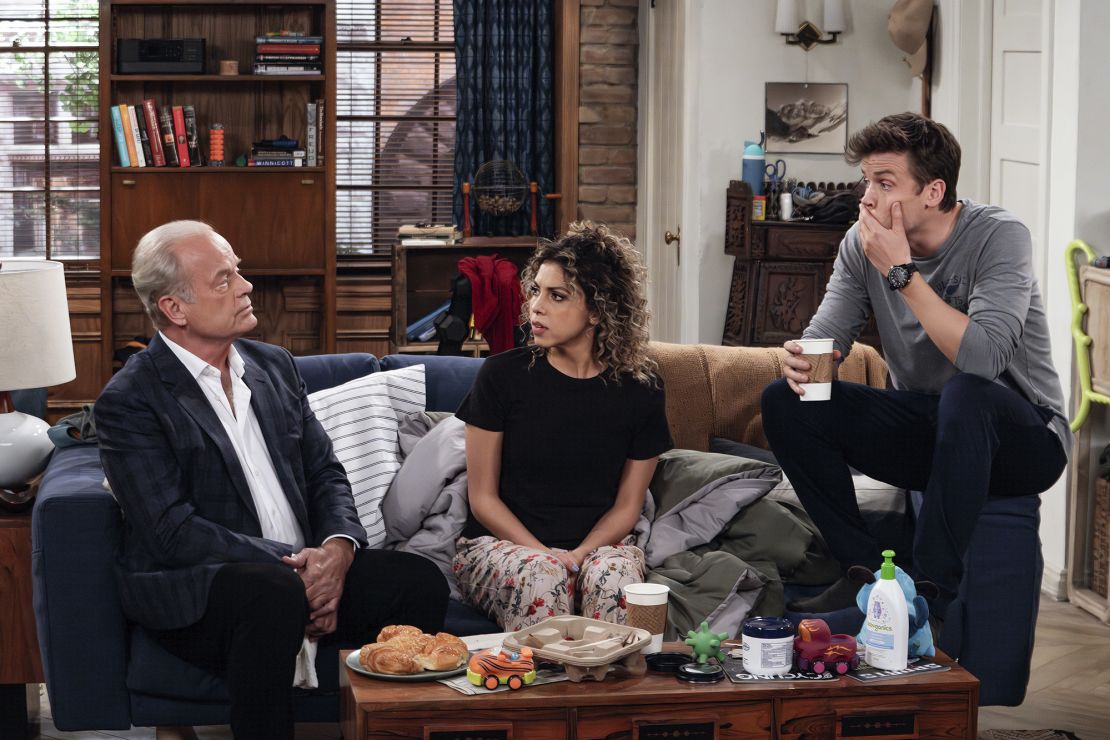 John Mahoney, who played Martin, died in 2018, while David Hyde Pierce opted out of reprising his role as Niles in the reboot.
However, Frasier's ex-wife, Dr. Lilith Sternin, is set to make a guest appearance in this new series, with Paramount+ confirming in March that Bebe Neuwirth would reprise her role.
They will reunite at Freddy's birthday party, and "what begins as a fun party with friends and family inevitably becomes a Lilith-and-Frasier showdown for the ages," Paramount+ said in an episode description.