International rescue teams in Libya are calling for more help to retrieve the bodies of victims killed in devastating floods that swept through the eastern city of Derna, killing thousands.
More than a week on, the teams said the majority of the victims' bodies are in the water, with some corpses in areas that can only be reached using special equipment.
"Bodies are severely decomposing and at one point retrieving them might not be possible," the representative of the Tunisian mission said in a meeting held with his counterparts from Arab countries, Russia, Turkey and Italy in Derna. "We need assistance, so our intervention is more efficient," he added.
Mission representatives from the UAE, Egypt and Algeria described finding bodies in bays and coves in the Mediterranean in areas only accessible by special boats.
The Algerian representative said his team spotted around 50 bodies from a cliff around 7 nautical miles from the Derna port, but the area is only accessible by divers and boats.
"If we get the right boats we can retrieve 100 bodies every day," the Egyptian representative said.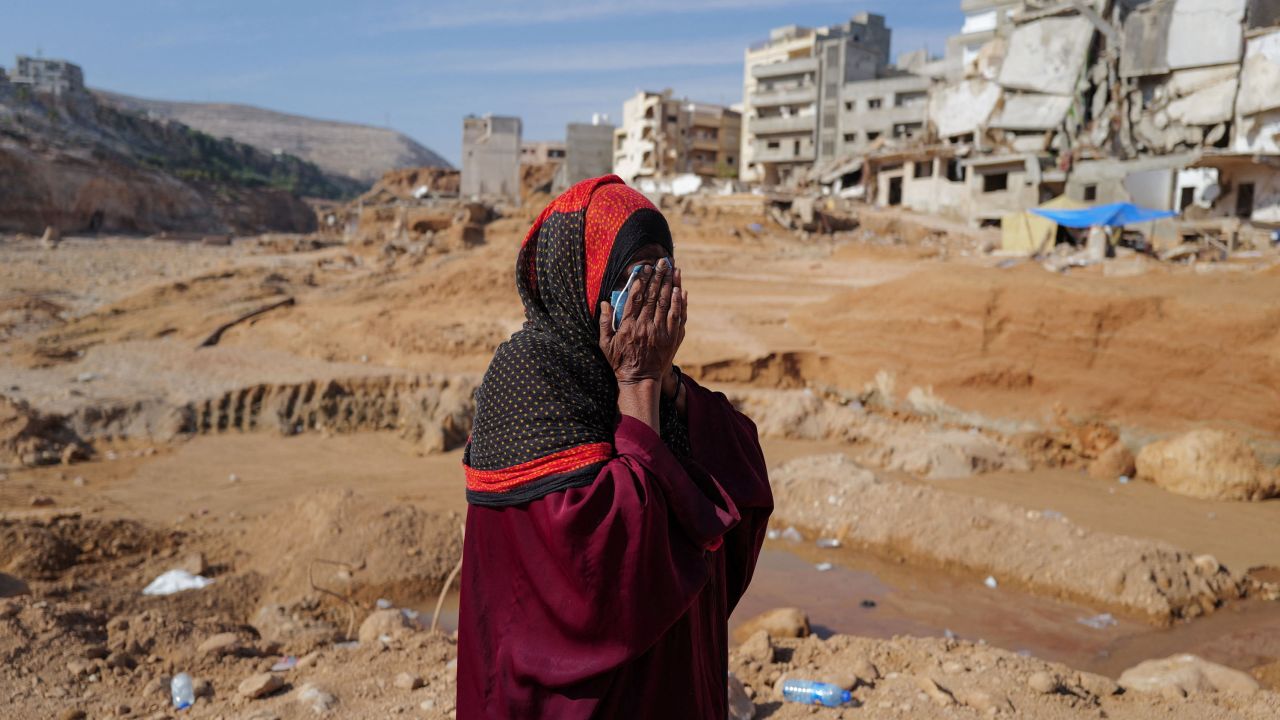 Catastrophic flood swept entire neighborhoods into the Mediterranean last Sunday.
The toll from the devastating floods in Derna remains unclear. According to a UN report released Saturday, the figure has risen to at least 11,300, while a further 10,100 remain missing.