The remnants of post-tropical cyclone Lee were moving out over the ocean and away from Atlantic Canada on Monday, after US officials announced at least two deaths due to the storm.
Lee, once a powerful hurricane, churned northward with maximum sustained winds of 45 mph on Sunday after making landfall Saturday on Long Island in Nova Scotia, the National Hurricane Center said in its final advisory about the storm.
The storm knocked out power to tens of thousands and lashed the coasts of the northeastern US and Atlantic Canada with strong winds and waves.
At least two deaths have been attributed to dangerous conditions associated with Lee.
Officials in Fernandina Beach, Florida, announced a 15-year-old had drowned in the surf "due to turbulent wave conditions as a result of Hurricane Lee."
The boy was last seen Wednesday by witnesses holding onto a floating raft, "and then the raft got away from him," Fernandina Beach Police Department Interim Police Chief Jeff Tambasco told CNN in an email, adding the teen's body was recovered on Thursday.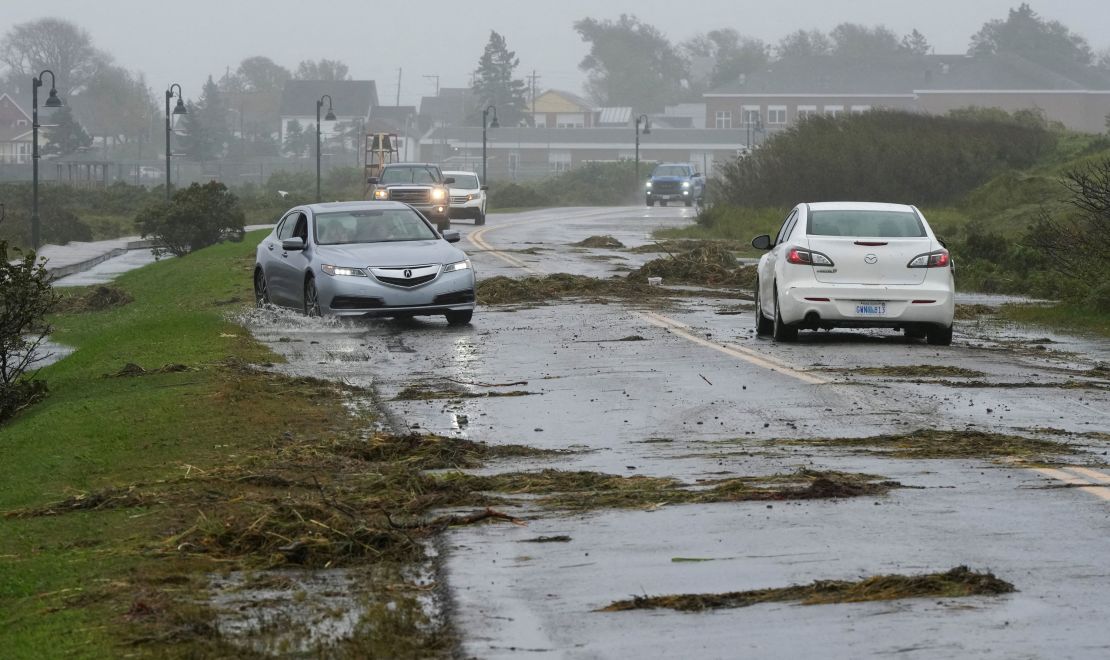 A 50-year-old Winterport, Maine, man died after a tree struck his vehicle during the storm Saturday, the Searsport Police Department said in a news release.
Gary Phillips was on West Main Street in Searsport when a large tree branch broke due to high winds in the area at the time and struck the roof of the vehicle, the release said. Searsport is located approximately 30 miles south of Bangor.
In Canada, about 50,000 customers were without power Sunday in Nova Scotia, while 8,000 in New Brunswick were in the dark, according to an outage maps by provincial utilities.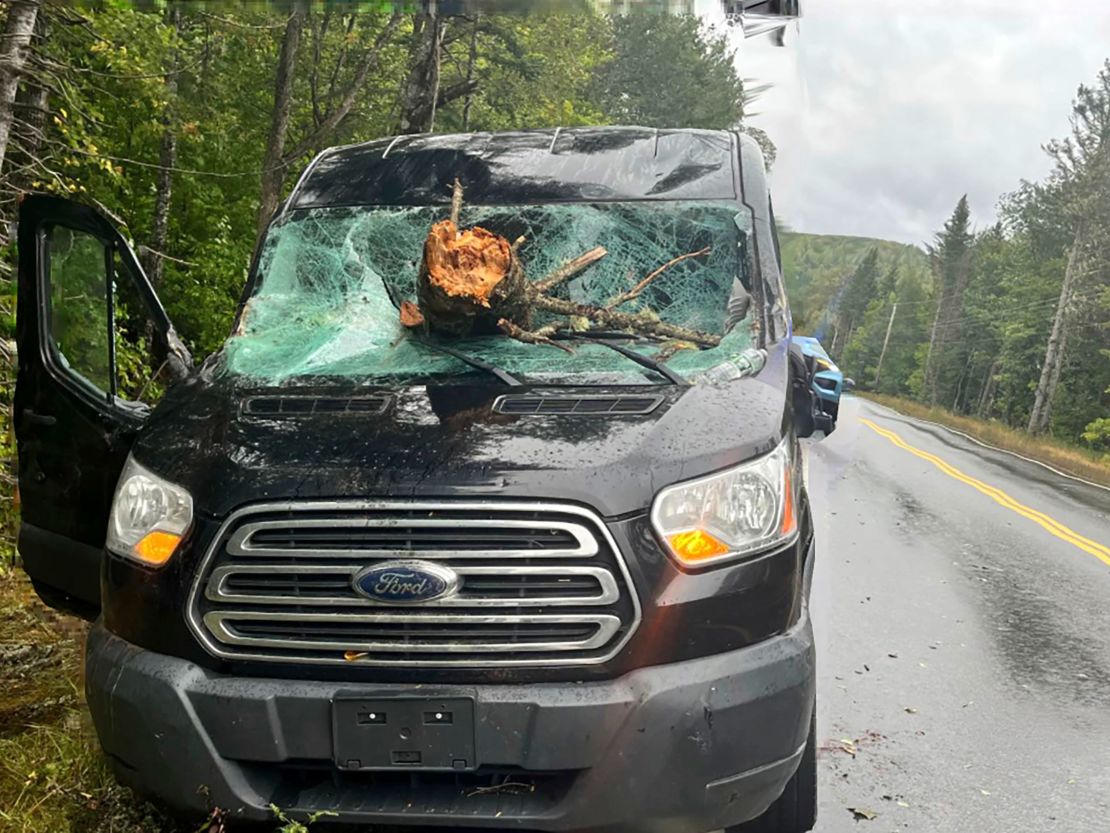 In Maine – where winds of 83 mph were recorded in Perry, and 63 mph in Roque Bluffs – more than 20,000 homes and businesses were without power, according to PowerOutage.us. Outages there peaked Saturday with more than 90,000 customers in the dark, and photos from across the state showed toppled trees near homes and on roadways as powerful winds battered the area.
Officials in New Brunswick cautioned residents to prepare for power outages and stock up on food and medication for at least 72 hours as they encouraged people to stay indoors during what they forecast would likely turn into a storm surge for coastal communities.
"Once the storm starts, remember please stay at home if at all possible," Kyle Leavitt, director of New Brunswick Emergency Measures Organization, said Friday ahead of the storm. "Nothing good can come from checking out the big waves and how strong the wind truly is."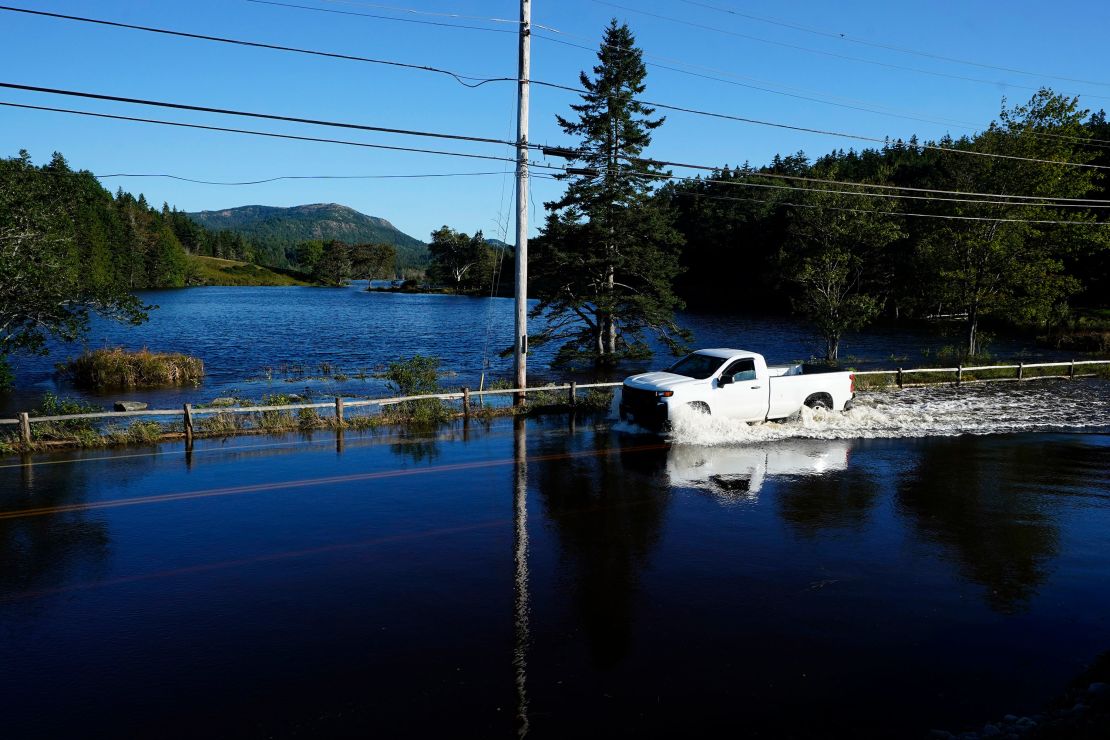 In the US, states of emergency were declared ahead of the storm in Maine and Massachusetts. President Joe Biden authorized the Department of Homeland Security and the Federal Emergency Management Agency to step in to coordinate disaster relief and assistance for required emergency measures.
Boston's Logan International Airport saw a spike in flight cancellations Saturday with 23% of all flights into Boston and 24% of flights originating out of the city canceled, according to the flight tracking website FlightAware.
CNN's Artemis Moshtaghian and Maria Sole Campinoti contributed to this report.