Editor's note: Peter Bergen is CNN's national security analyst, a vice president at New America, a professor of practice at Arizona State University and the host of the Audible podcast "In the Room With Peter Bergen," also on Apple and Spotify. Bergen is on the advisory council of the James W. Foley Legacy Foundation, which advocates for American hostages. The opinions expressed in this commentary are his own. Read more opinion at CNN.
After the first wave of euphoria in the United States that five wrongly held Americans are coming home from prison in Iran, the predictable, mostly partisan, criticism of the deal that freed them is already beginning.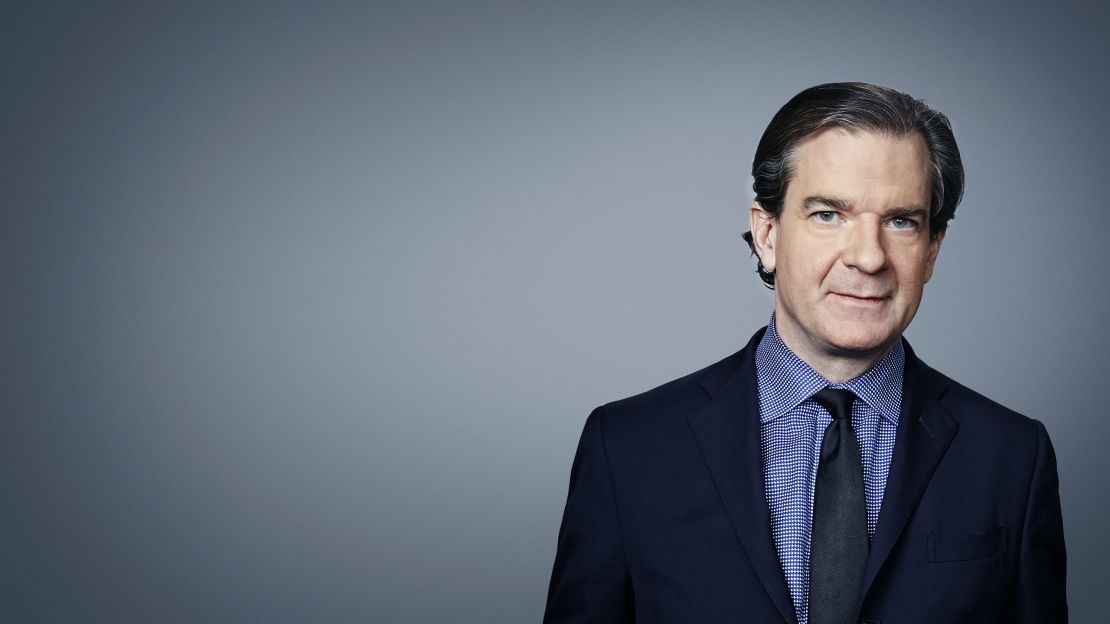 On Monday, former Vice President Mike Pence, who is running in the 2024 Republican presidential primaries, criticized President Joe Biden for agreeing to unfreeze $6 billion of Iranian funds in exchange for the five American prisoners. Also, as part of the deal, charges against five Iranians convicted of nonviolent crimes in the US were dropped.
Pence's critique of the Biden administration ignores the fact that the $6 billion of Iranian funds belongs to Iran for its overseas oil sales, and the funds that are being unfrozen will not go to Iran but to Qatar, where the Qatari government will administer them to be used only for humanitarian purposes in Iran, according to Biden administration officials.
Of course, one can argue that this indirectly helps the Iranian government. Yet who it really helps is the Iranian people, who have suffered through decades of incompetent government by the ayatollahs.
The sad fact is that when regimes such as Iran, Russia, Venezuela or Afghanistan imprison Americans on spurious grounds — US citizens whom Washington terms "wrongfully detained" — the officials leading these regimes are not going to wake up one morning and say, "I'm having a good day; let's just release those Americans we are holding." Instead, they are going to demand a high price to release them.
Since the highest responsibility of the US commander in chief is the protection of American citizens, Biden was right to approve the Iran deal.
Consider that four of the Americans released on Monday were held in the notorious Evin prison, where torture is common, according to Amnesty International. Three of the men were held for more than five years by the Iranians.
One of the released prisoners, Siamak Namazi, an oil executive who was held for nearly eight years, had "endured prolonged solitary confinement, denial of access to medical care, and physical and psychological torture," according to his lawyer.
The other released prisoners include Morad Tahbaz, an animal conservationist, and Emad Shargi, a venture capitalist. Two of the released Americans have not been publicly identified.
Of course, making a deal with a regime such as the one in Tehran risks what economists term "moral hazard" since any deal may only incentivize the regime to seize other Americans.
That said, the publicity around these kind of prisoner swaps must surely act as a deterrent for Americans with any plans to travel to countries like Iran.
And in the future, it would seem a sensible policy prescription that travel websites echo the US government's warnings that any American who has plans to go to countries such as Iran, Russia or Venezuela would be taking a real risk of being wrongfully detained.
The James W. Foley Legacy Foundation, which advocates for Americans who are held hostage and "wrongful detainees," released a report last week showing that Americans being held hostage overseas are now overwhelmingly being held by countries such as Iran that are seeking some kind of leverage over the United States.
Of the 59 Americans who are known to be held overseas, more than 90% are being held by states, rather than by terrorist groups such as al Qaeda or ISIS, which was more commonly the case several years ago, according to the Foley Foundation report.
Other tough calls
The Biden administration has made other tough calls to get Americans home, for instance, exchanging the basketball player Brittney Griner, who was held in a Russian penal colony on minor drug possession charges, for Viktor Bout, a notorious Russian arms dealer.
Still, Bout claims he has not returned to his former profession of arms dealing since he was held in a US federal prison for 15 years and has been out of the game for so long. Instead, Bout is getting involved in local Russian politics, he told The New York Times in an interview published this month
Another tough call was the deal for Mark Frerichs, an American contractor working in Afghanistan, who was held by the Taliban. Frerichs was released in exchange for a convicted drug dealer Haji Bashir Noorzai, who was in prison in the United States. The release of Noorzai was long sought by the Taliban, which regarded him as a key ally and gave him a hero's welcome when he returned to Afghanistan.
The Biden administration will doubtless have to make other tough calls when it makes a deal for former US Marine Paul Whelan, whom the Russians have accused of spying and have detained since 2018. Whelan denies the allegations.
A similar case to Whelan's is that of The Wall Street Journal reporter Evan Gershkovich, whom the Russians detained in March and accused of collecting "information constituting a state secret," a charge that Gershkovich and the Journal, along with the US government, deny.
No doubt Russian President Vladimir Putin will try to drive a hard bargain for the release of Whelan and Gershkovich.
Get Our Free Weekly Newsletter
I believe that getting wrongfully detained Americans home is worth the high price that rogue states such as Iran and Putin's Russia typically try to exact and applaud the Biden administration for making bringing Americans home a priority, just as the Trump administration did before it.
One of those deals involved the Trump administration in 2019 pressuring the Afghan government to swap three high-level Taliban officials held in Afghanistan for US citizen Kevin King and Australian Timothy Weeks, who were both professors at the American University of Afghanistan and were held hostage by the Taliban for three years.
Also in 2019, Xiyue Wang, a student at Princeton University serving a 10-year sentence in Iran on spying charges, was freed in exchange for Massoud Soleimani, an Iranian scientist who had been convicted in the US of export violations.