The deadly rainfall which caused catastrophic flooding and destruction in Libya, as well as other parts of the Mediterranean, this month was made much more likely and worse by the human-caused climate crisis, in addition to other human factors, according to a new scientific analysis.
The World Weather Attribution initiative – a team of scientists that analyze the role of climate change in the aftermath of extreme weather events – found planet-warming pollution made the deadly rainfall in Libya up to 50 times more likely to occur and 50% worse. They also found the extreme rainfall that hit Greece, Turkey and Bulgaria was made up to 10 times more likely.
Destruction from the rainfall was worsened by a tangle of other factors, including inadequate infrastructure and building in flood-prone areas, according to the analysis published Tuesday.
Extreme rainfall has swept across large parts of the Mediterranean region since the start of the month.
On September 3, Spain saw huge amounts of rain over the course of just a few hours, leading to floods which killed at least six people. Then Storm Daniel formed, causing severe flooding over four days in Greece, Turkey and Bulgaria.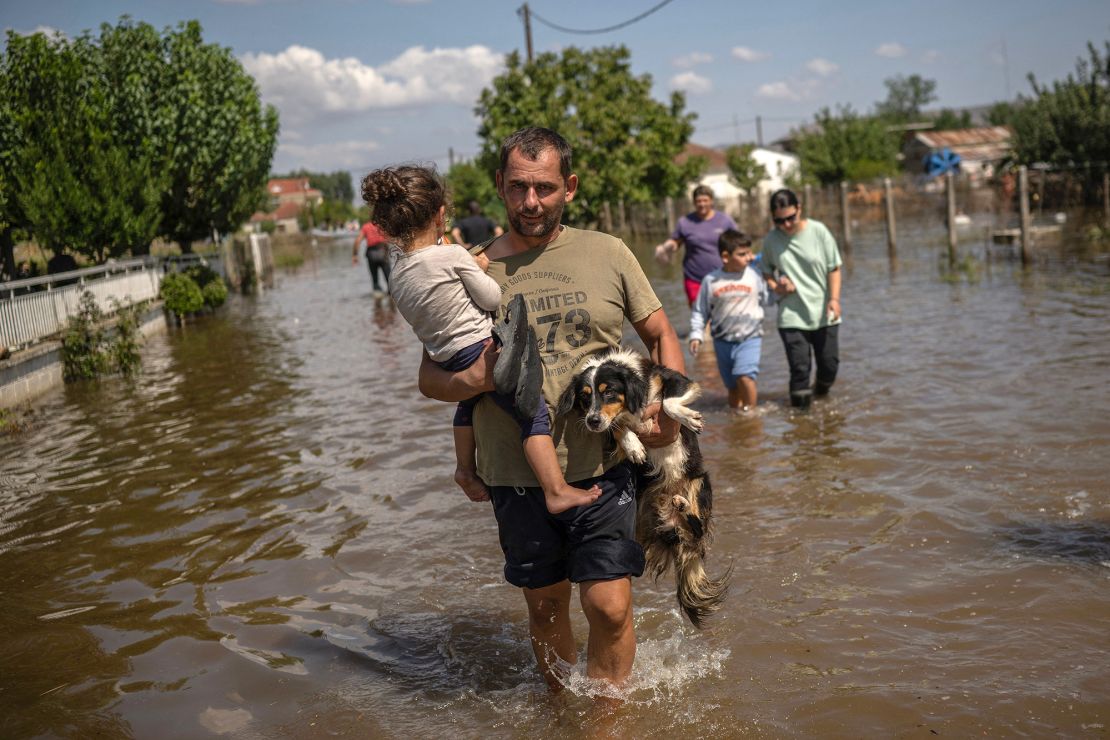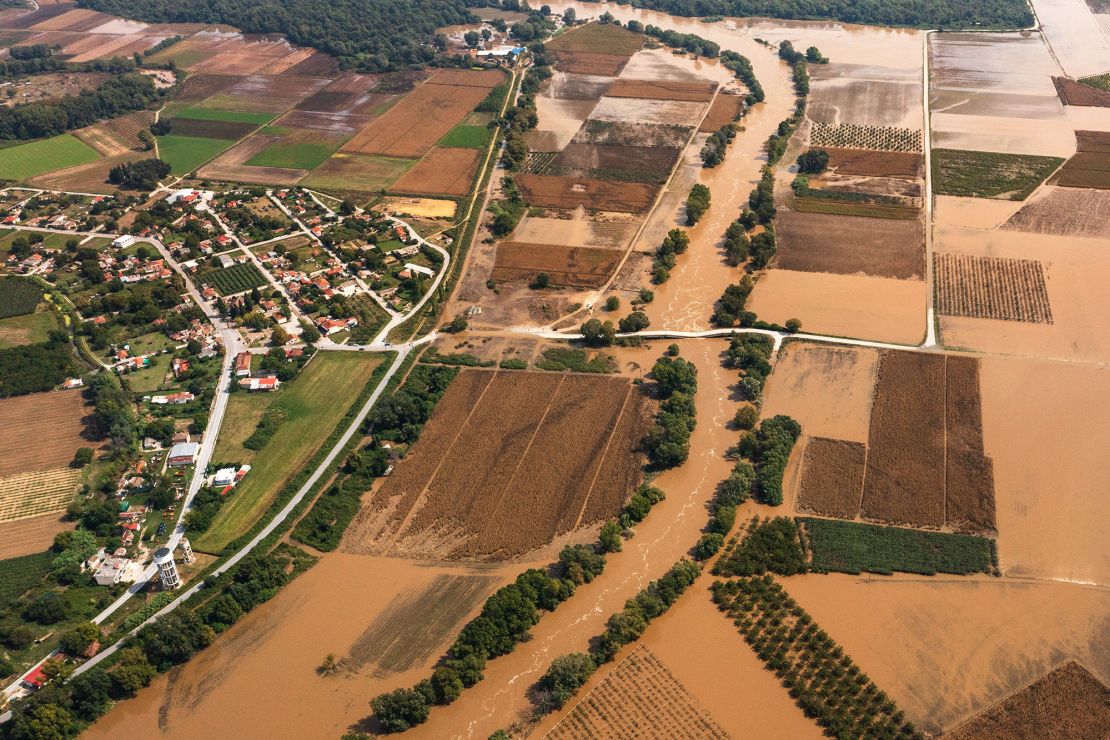 At least 17 people died in Greece and large stretches of farmland in the central part of the country were left under water, causing damage experts say could take years to recover from. Storm Daniel also caused at least seven deaths in Turkey and four in Bulgaria.
By far the most catastrophic impacts, however, were in Libya.
Gaining energy from the unusually warm waters of the Mediterranean, Storm Daniel dumped record amounts of rainfall in parts of the country's northeast, leading to the collapse of two dams and resulting in a 7-meter (23-foot) wave of water slamming into the city of Derna, sweeping people and buildings into the sea.
Official estimates suggest around 4,000 people were killed, while more than 10,000 remain missing.
To understand the impact of climate change on the likelihood and intensity of this heavy rainfall, WWA scientists analyzed climate data as well as climate models, which allow them to compare today's climate – around 1.2 degrees Celsius warmer than pre-industrial levels – to a world without climate change.
They found in Libya, not only did climate change make the extreme rainfall up to 50 times more likely, it also made it up to 50% more intense.
An event as severe as the one the country experienced is unusual even in today's warmer climate, the report found, and can be expected around once in every 600 years.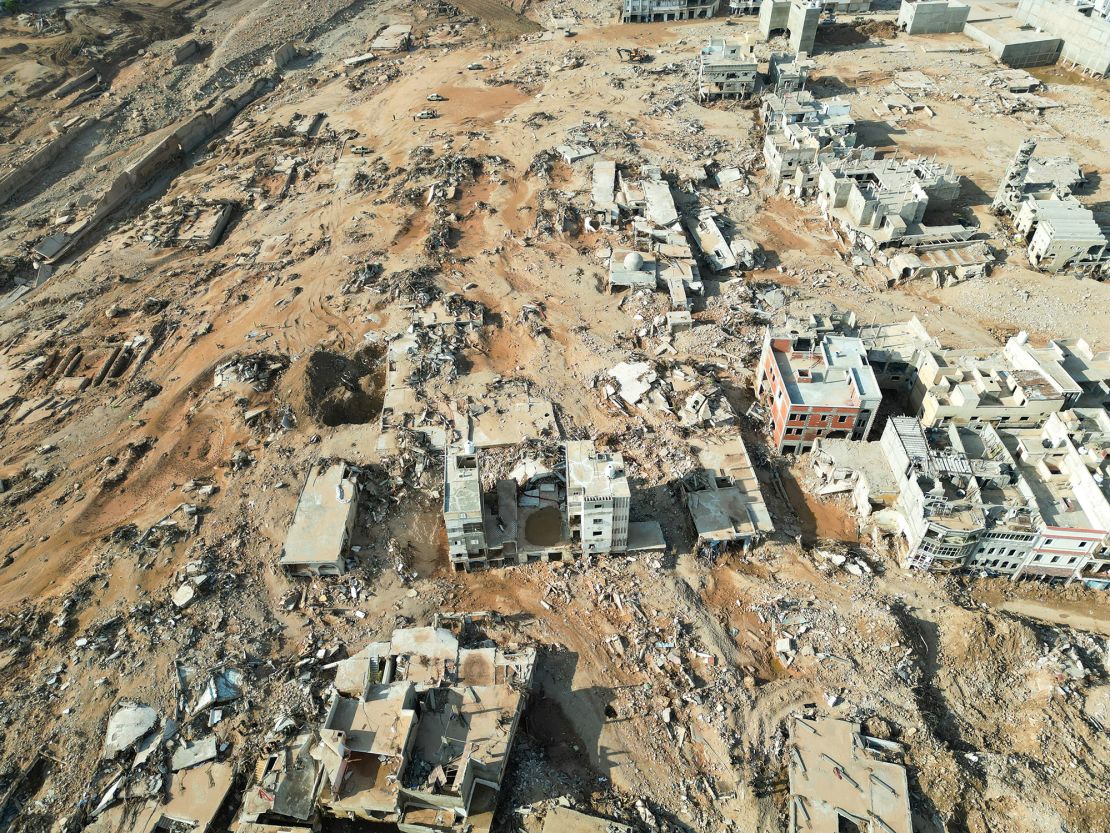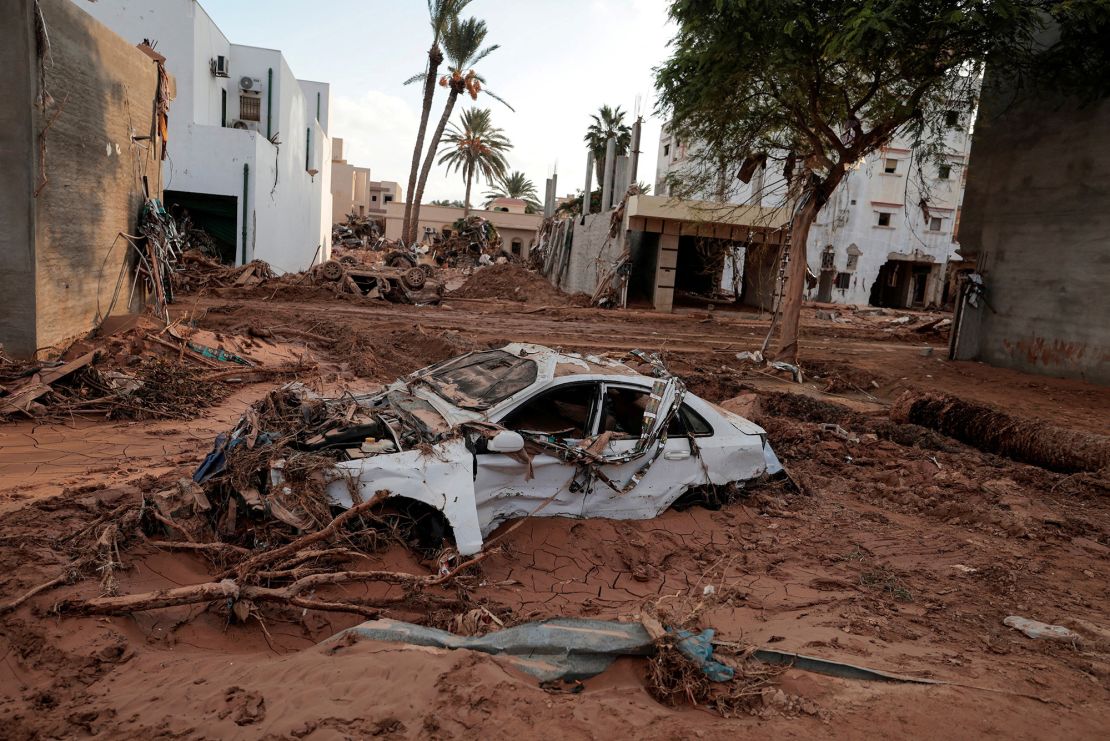 For Greece, Turkey and Bulgaria, climate change made the rainfall up to 10 times more likely and up to 40% heavier, the analysis found.
The kind of extreme rainfall this region experienced is likely to happen around once every 10 years, according to the report. Although for central Greece, which bore the brunt of the destruction between the three countries, it is only expected to happen around once in every 80 to 250 years.
The WWA scientists acknowledged that there remain uncertainties with the findings. It is not possible to definitively rule out the possibility the climate crisis had no impact on the floods, the report authors said. But, they added, there are "multiple reasons we can be confident that climate change did make the events more likely."
Scientific research has long linked climate change to more intense rainfall. Studies have found that for every 1 degree Celsius of warming, the air can hold around 7% more moisture.
What united many of the places the analysis focused on was the collision of the climate crisis and high levels of vulnerability, the report found. In central Greece, many communities live in flood-prone areas. In Libya, a lethal cocktail of aging, poorly-maintained infrastructure, a lack of warnings and deep political fractures turned a crisis into a humanitarian catastrophe.
"Through these events we are already seeing how climate change and human factors can combine to create compounding and cascading impacts," Maja Vahlberg, of the Red Cross Red Crescent Climate Centre and a report author, said on a call with reporters.
Steps can be taken to mitigate the risk, according to the report, including better early warning systems and evacuation plans.
"Reducing vulnerability and increasing resilience to all types of extreme weather is paramount for saving lives," Friederike Otto, senior lecturer in climate science at Grantham Institute for Climate Change and the Environment, at Imperial College London, said in a statement.
Karsten Haustein, a climate researcher at Leipzig University in Germany who was not involved in the study, said the findings show how rare these extreme rainfall events would have been in a world without climate change.
It's "a remarkable result," he told CNN.
Jasper Knight, a geoscientist at the University of the Witwatersrand in Johannesburg, South Africa, also not involved in the study, said that the results shine a light on how climate change is affecting extreme events in the Mediterranean, a region which tends not to receive much attention.
But, he told CNN, "we also need more in-depth analysis based on longer and more accurate records."