Editor's Note: Michael Bociurkiw (@WorldAffairsPro) is a global affairs analyst currently based in Odesa. He is a senior fellow at the Atlantic Council and a former spokesperson for the Organization for Security and Cooperation in Europe. He is a regular contributor to CNN Opinion. The opinions expressed in this commentary are his own. View more opinion at CNN.
It was a speech that was vintage Joe Biden: oscillating between global statesman and messenger of doom and gloom if the world doesn't wake up to the consequences of naked and senseless aggression.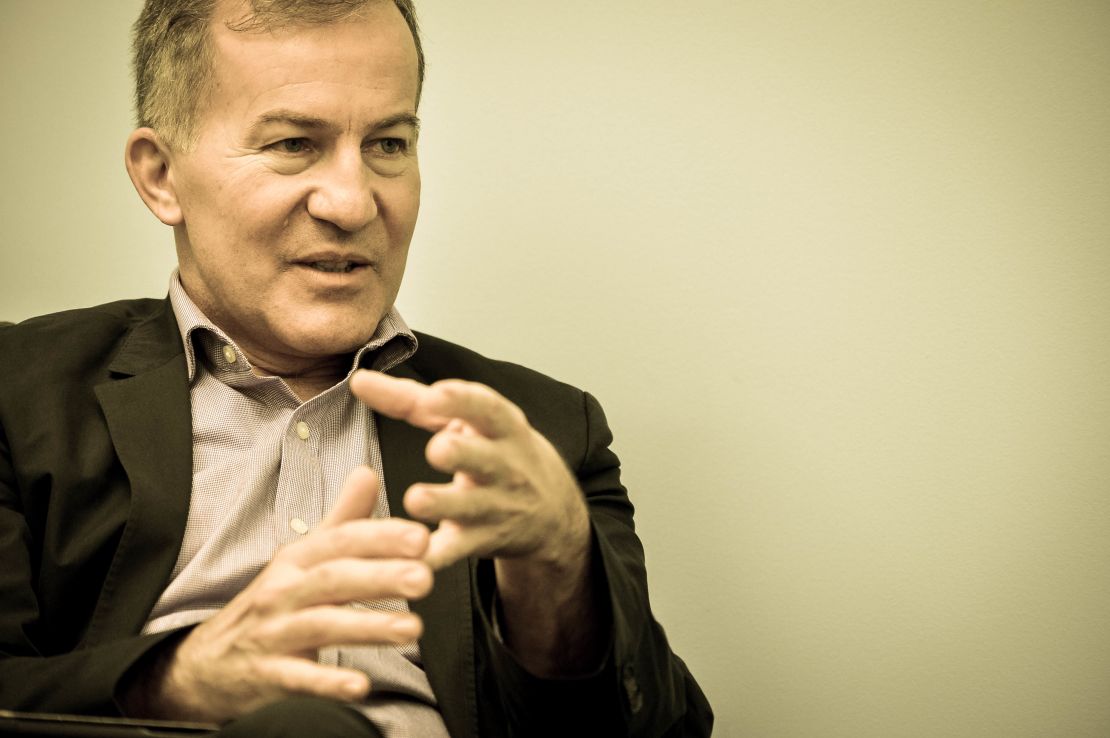 But perhaps the real takeaway of President Biden's address to the 78th Session of the United Nations General Assembly Tuesday was that if the world allows the bad guys and dictators to decimate the rules-based international order, nothing else matters.
If Russia is able to get away with its aggression in Ukraine and if world leaders avert their gaze from what is happening and allow the rules-based order to crumble, we won't be able to achieve progress on climate change, poverty alleviation or anything else.
Biden's message was more poignant as the US 2024 election campaign gets underway, making it feel that the possible return of the 'disrupter in chief' — former President Donald Trump — may be that much closer. The president's speech was also a reminder that time is not on the side of the civilized world.
Not mincing words, and similar to what he said at the 2021 UN General Assembly, Biden spoke of the world at "an inflection point." Whether it is a warming climate, to painfully slow progress on the Sustainable Development Goals (SDGs), the 17 wide-ranging goals established years ago targeting poverty, education and health, to uncertainties over AI. "We all need to do more," Biden said of the SDGs due to be met by 2030 but which are seriously off track.
There was no mincing of words too when addressing the consequences of Russian aggression.
"If we allow Ukraine to be carved up, is the independence of any nation secure? I respectfully suggest the answer is no. We have to stand up to this naked aggression today and deter other would-be aggressors tomorrow," Biden said.
As the president was speaking, Ukraine's President Volodymyr Zelensky could be seen listening intently and applauded at the pledge of support. "The United States, together with our allies and partners around the world, will continue to stand with the brave people of Ukraine as they defend their sovereignty and territorial integrity and their freedom," Biden said.
While it was impossible to determine what Zelensky was thinking, in an interview broadcast Sunday on CBS News, and recorded just before his departure to the US, he voiced annoyance at the slow pace of western military assistance and worry that Moscow was trying to run down the clock to the next US election when a change in US leadership could bring an end to the war not in Ukraine's favor.
On Tuesday, Zelensky, speaking in flawless English and with his wife, Olena, looking on, and with Russia's deputy UN ambassador, Dimitry Polyanskiy taking notes and smirking, told the assembly that the West shouldn't take Russia's aggressive actions lightly. "The goal of the present war against Ukraine is to turn our land, our people, our lives, our resources into a weapon against you, against the rules-based international order," he said.
Speaking later to CNN's Wolf Blitzer, Zelensky challenged Trump to unveil his ideas for bringing an end to the war in Ukraine, saying it could spare more bloodshed. While Trump said recently that he could bring peace to the region within 24 hours in a "fair deal for everybody," in Ukraine people tell me they fear that his plan would come at a huge cost, possibly hiving off Crimea for good. And on Tuesday Zelensky reiterated he's not conceding territory.
Notable no-shows and deft US diplomacy
The annual diplomatic love-fest is happening for the second time since Russia launched its full-scale invasion of Ukraine in February 2022. The fact that for the first time leaders of four of the five permanent members of the UN Security Council – the UK, France, China and Russia – as well as the Indian prime minister decided to sit out the gathering suggests that there's a growing feeling in capitals that the UN is no longer fit for purpose and lacks the ability to prevent conflicts. (Both British Prime Minister Rishi Sunak and French President Emmanuel Macron said they had scheduling conflicts).
(The UN Secretary General Antonio Guterres played down the absence of major players, saying the gathering isn't meant to be a session of a Vanity Fair.)
But as with the G20 summit in India earlier this month, where the leaders of China and Russia stayed home, it seemed to create an opening for the White House to exercise deft diplomacy.
With four of the 'P-5' leaders absent, like a baseball scout crashing spring training, Biden deftly worked the sidelines of the UNGA to curry favor with leaders seen to be in Moscow's sphere: the former Soviet republics in five Central Asian nations - Kazakhstan, Kyrgyzstan, Tajikistan, Turkmenistan and Uzbekistan – for a "first-ever so-called C5+1 presidential summit." Not only are these states rich in energy and mineral resources but they also have overlapping alliances with China and Russia. Any effort by the Biden administration to tighten the embrace won't go unnoticed by the Kremlin.
Get Our Free Weekly Newsletter
The president's courting of the so-called 'Global South' club of nations – which at the G20 featured supportive words and a commitment to back a trade route linking India with the Middle East and later Europe – continued with a pledge to leave no nation behind. "No nation can meet the challenges of today alone," Biden said.
That should be received enthusiastically by developing countries and smaller states which complain they are bearing the brunt of climate change accelerated by the habits of richer countries but yet don't have the finances to slow or reverse a warming planet.
Leveraging the absence of other world leaders to his advantage seems to be working for Biden. It gives him a more prominent stage to be heard. The only question is whether his warnings will be heard or merely fall on deaf ears.